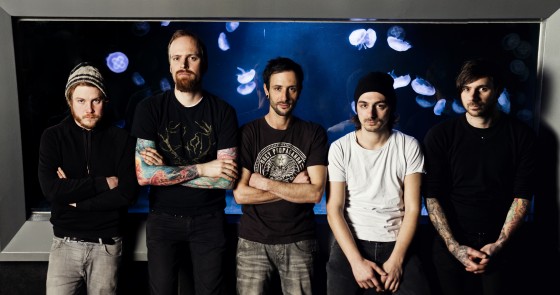 Today mega music portal Pitchfork unveils "Hadopelagic II: Let Them Believe," from THE OCEAN's forthcoming new studio recording, Pelagial.
A progressive audio voyage written, recorded, and to-be-performed-live as one single 53-minute piece of music, Pelagial was mixed and mastered by Jens Bogren (Opeth, Katatonia, Witchcraft) at Fascination Street Studios in Örebrö, Sweden, and firmly stands as THE OCEAN's deepest, most challenging entry to their winding catalog of sound exploration. Pelagial will be released as a double CD, which includes both vocal and instrumental versions of the album, on April 26th/29th (Europe) and April 30th (North America/world) through Metal Blade Records.
"My original plan was to write a stepless musical progression, like a continuous color blending from white to black," relates guitarist Robin Staps, "but I soon realized that it could not be that linear. It needed to stay interesting after all, and this is something that is usually best achieved by employing unforeseeable elements. In the end, any good idea must be put into perspective by its musical impact." And so the listener will experience swirls and vertical currents while listening to the album; short, unexpected faster passages in between, sudden tempo changes that will make them feel like they're rising again for a short bit — but the general direction remains very clear: "You can feel from the beginning, it's going down. Deeper and deeper."
Submerse yourself in ninth movement "Hadopelagic II: Let Them Believe" at THIS LOCATION.
Additionally, preorders are currently available for a very special acrylic boxset edition of Pelagial, released through Pelagic Records. These heavy acrylic boxes are still available in CD format (the vinyl edition is now sold out) and contain the CD digipak as well as an extra DVD with the Pelagial movie by Craig Murray, all of which will be "buried" underneath five thick acrylic layers, colored in different hues of blue, each layer reflecting one of the five pelagial depth zones. The layers will be silk-screen printed with additional artwork by Martin Kvamme. Claim your copy now at: http://www.theoceancollective.com/pelagial.
And for those who missed it, fourth track — "Bathyalpelagic II: The Wish in Dreams" — is currently streaming at the band's Official Metal Blade Page where you'll also find studio footage and preorder info.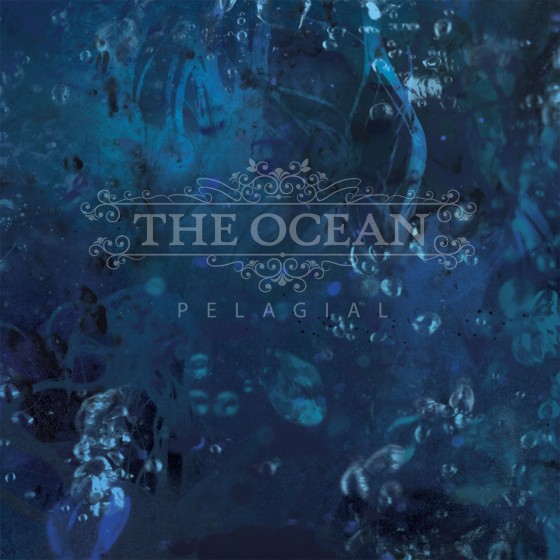 http://www.theoceancollective.com/pelagial
http://www.facebook.com/theoceancollective
http://www.metalblade.com/theocean