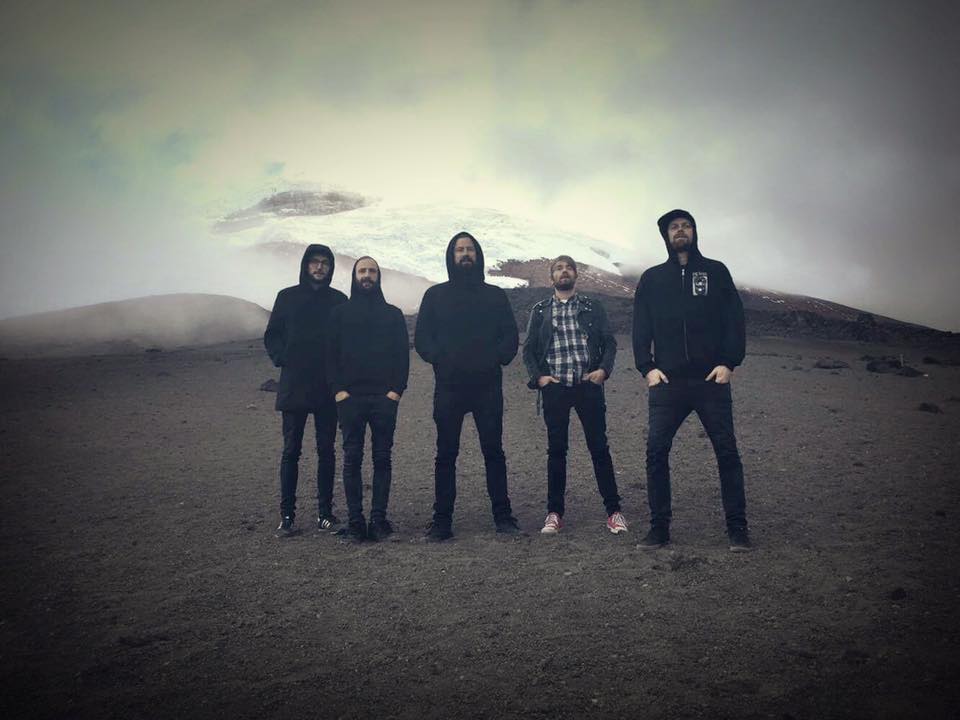 Germany's premier progressive/post-metal collective, THE OCEAN, is returning to North America for a near-two-week run of live takeovers. Set to run from October 30th through November 9th, the band will be joined by North and The Gorge. The West Coast trek includes a stop in Las Vegas Halloween night to share the stage with Napalm Death. See all confirmed dates below and the tour trailer below.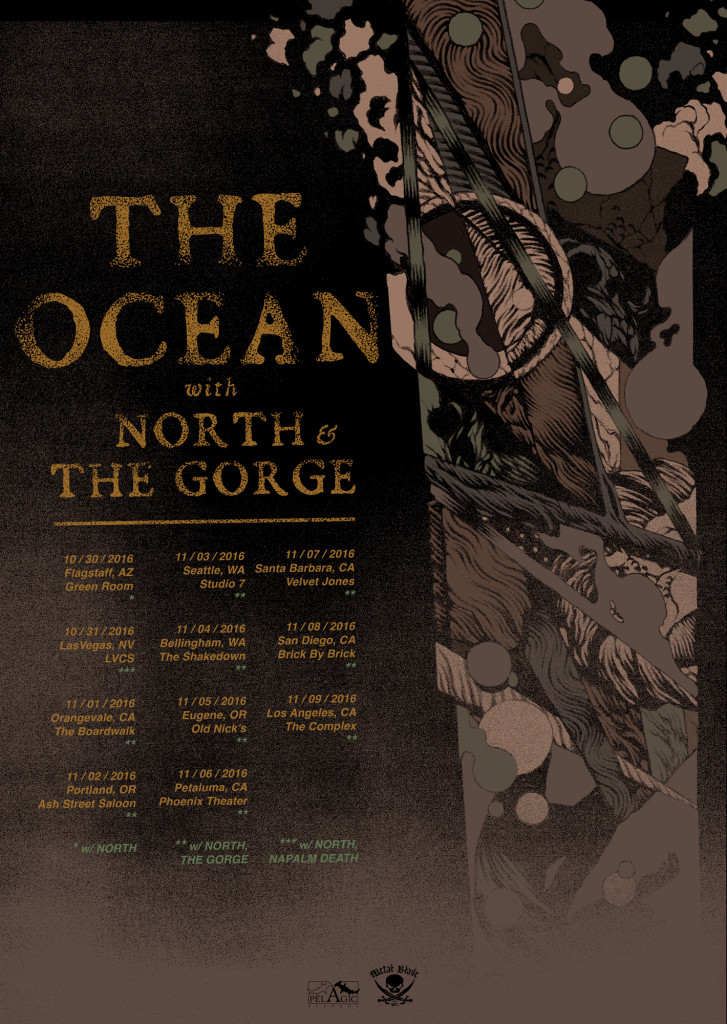 THE OCEAN:
10/30/2016 Green Room – Flagstaff, AZ w/ North
10/31/2016 LVCS – Las Vegas, NV w/ Napalm Death, North
11/01/2016 The Boardwalk – Orangevale, CA w/ North, The Gorge
11/02/2016 Ash Street Saloon – Portland, OR w/ North, The Gorge
11/03/2016 Studio 7 – Seattle, WA w/ North, The Gorge
11/04/2016 The Shakedown – Bellingham, WA w/ North, The Gorge
11/05/2016 Old Nick's – Eugene, OR w/ North, The Gorge
11/06/2016 Phoenix Theater – Petaluma, CA w/ North, The Gorge
11/08/2016 Brick By Brick -San Diego, CA w/ North, The Gorge
11/09/2016 Complex – Los Angeles, CA w/ North, The Gorge
THE OCEAN's most recent releases include a split EP entitled Transcendental with Japanese post-rock legends Mono, as well as their critically-acclaimed last album, Pelagial (2013), which was hailed as the group's, "most ambitious record to date" (HeavyBlogIsHeavy.com). Over the course of the crushingly massive record, "tender piano interludes get stomped on by Mastodon-shaped footprints, lush strings work next to bulldozing double-kick work, and, at the end, the submarine crashes at Melvins tempos" (Spin.com). To purchase Pelagial, visit THIS LOCATION.
http://www.theoceancollective.com
http://www.facebook.com/theoceancollective
http://www.metalblade.com/theocean