Few albums still feel relevant, fresh, and contemporary-sounding, ten-years after their initial release. THE OCEAN's Precambrian, originally released in November 2007, is one such case: the band's most mature and versatile album to that date, Precambrian is distinguished by complex yet intimate songwriting, huge orchestrations, subtle electronic textures and immense harmonic and dynamic density. With guests appearances by Caleb Scofield (Cave In, Old Man Gloom), Nate Newton (Converge), Tomas Hallbom (Breach), Eric Kalsbeek (ex-Textures), and musicians from the Berlin Philharmonic Orchestra, Precambrian remains a career-defining milestone for the band and a fan favorite.
To commemorate its release, Pelagic Records will issue a special tenth anniversary edition of Precambrian on March 16th, 2018. The 3xLP, available in three color variants, comes with a brand new studio re-recording of ten-minute opener "Rhyacian" featuring the current lineup of guitarist Robin Staps, vocalist Loic Rossetti, drummer Paul Seidel and bassist Mattias Hägerstrand.
For preorders and further info visit THIS LOCATION.
In related news, THE OCEAN will revisit Precambrian during their headlining set at Doom Over Leipzig Festival on April 21st, 2018, where they will be performing the album in its entirety.
Precambrian 10th Anniversary Edition 3xLP Track Listing:
Side A:
Hadean / The Long March Of The Yes-Men
Eoarchaean / The Great Void
Paleoarchaean / Man And The Sea
Side B:
Mesoarchaean / Legions Of Winged Octopi
Neoarchaean / To Burn The Duck Of Doubt
Side C:
Siderian
Rhyacian / Untimely Meditations
Orosirian / For The Great Blue Cold Now Reigns
Side D:
Statherian
Calymmian / Lake Disappointment
Side E:
Ectasian / De Profundis
Stenian / Mount Sorrow
Side F:
Tonian / Confessions Of A Dangerous Mind
Cryogenian
Rhyacian (2017 Studio Version)
"Epic in scope and flawless in execution, Precambrian reinforces THE OCEAN as one of the most exciting names in modern heavy music. Behold mind-blowing metal on a Wagnerian scale. 9/10″ – Rock Sound (UK)
"Full of cinematic breadth and orchestral majesty, it's easy to get lost in the album's 80 minutes of rhythmic sea changes and powerful riffing. THE OCEAN excel in their idiosyncratic nuances and hammering insistence on this Teutonic paean to Earth's geology. 4/5″ – Revolver (US)
"Ambitious and epic, dense and orchestral, the latest album from Germany's premier thinking man's metal collective THE OCEAN features a dizzying array of musical and vocal styles, from Mastodonian prog jags and Fear Factory jackhammer blasts to ethereal electronics and florid classical instrumentations. 4/5″ – AMP (US)
"… engrossing to the point where words don't necessarily matter: THE OCEAN do for earth science class what Mastodon did for Melville: make learning brutal. 9/10″ – Decibel (US)
"An ape-sized thorn to religious types who believe Earth is 2000 years old. Badalamenti-inspired passages and heaps of classical instrumentation finding a healthy home during the ascents and descents of crooned dark rock, Mr. Bungle-playfulness, Neur-Isis dirges and DEP/NIN electronica. Astounding work. 9/10" – Terrorizer (UK)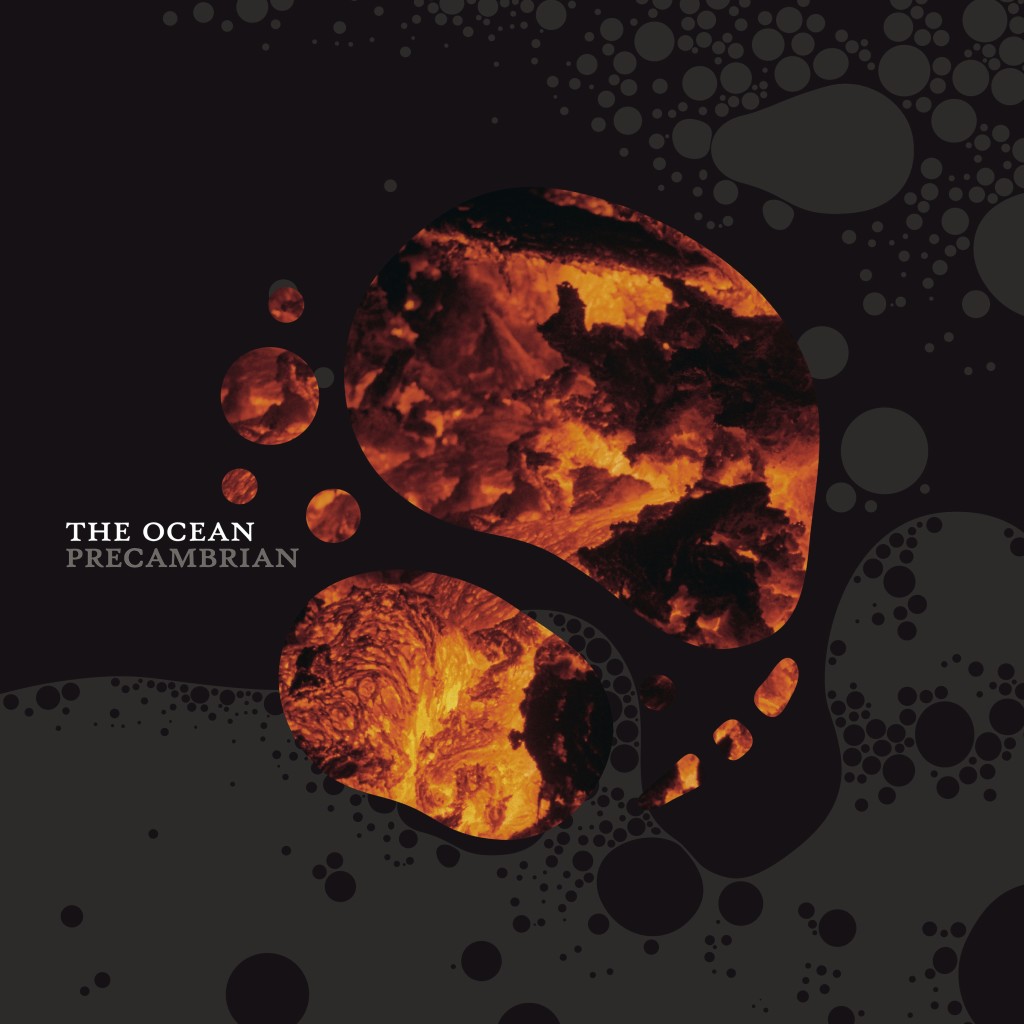 http://www.facebook.com/theoceancollective
http://www.pelagic-records.com/
http://www.facebook.com/pelagicrecords