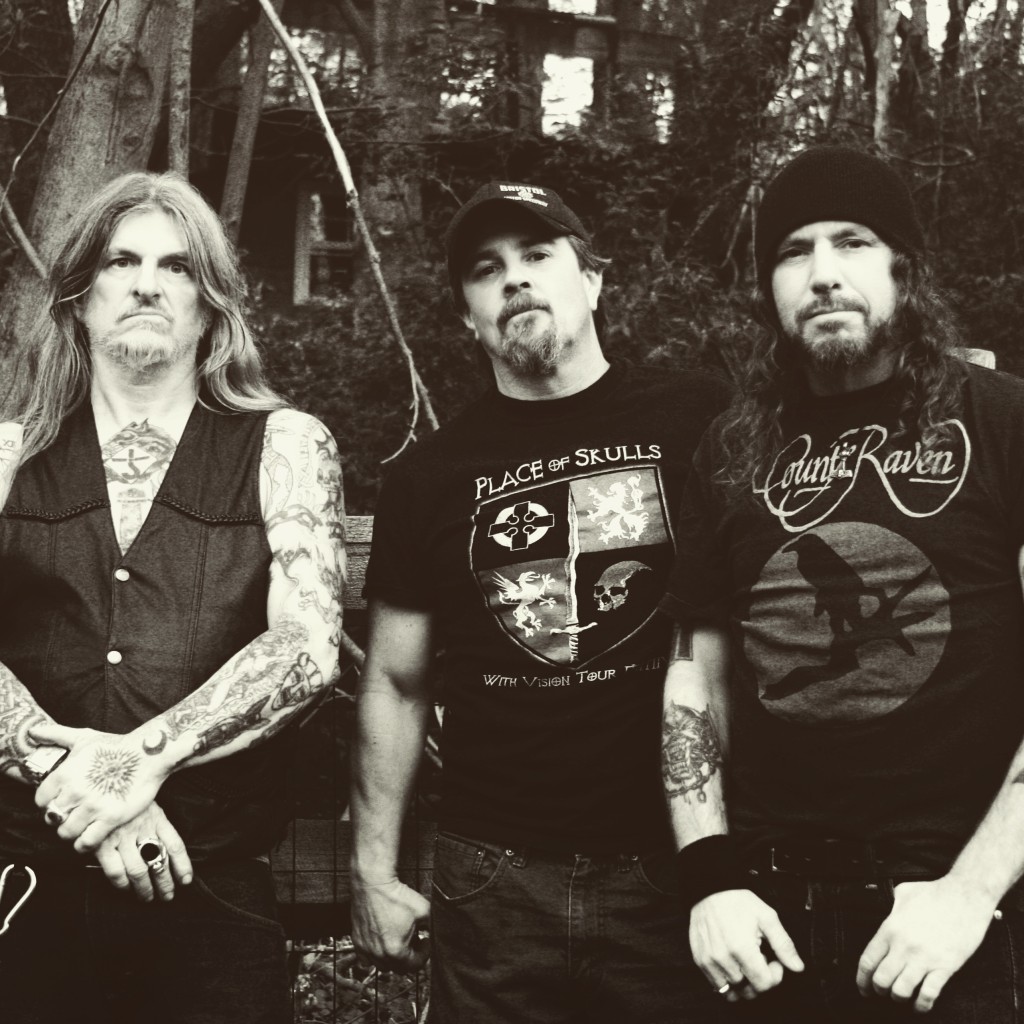 Iconic doom-bringers and recent Relapse signees, THE OBSESSED, are in the midst of a near-month-long US tour with support from The Atomic Bitchwax and Karma To Burn.
Forged in 1976 in Maryland and led by the inimitable Scott "Wino" Weinrich (who'd go on to front Saint Vitus, Spirit Caravan, Place Of Skulls, The Hidden Hand, and more), THE OBSESSED weathered various lineup shifts and an on-again-off-again status over the course of a winding, forty-year history. The band released three now-legendary full-lengths – 1990's The Obsessed, 1991's Lunar Womb, and 1994's The Church Within – as well as a gaggle of seven-inch singles and compilation appearances. THE OBSESSED is Weinrich alongside longtime partner Dave Sherman (Spirit Caravan, Earthride) and drummer Brian Constantino (a former THE OBSESSED drum tech). The lineup is currently writing material and will hit the studio immediately after the tour for an as-yet-untitled new full-length set for an autumn 2016 release.
THE OBSESSED [remaining dates]:
5/25/2016 Fubar – Saint Louis, MO
5/26/2016 Riot Room – Kansas City, MO
5/28/2016 3 Kings Tavern – Denver, CO
5/31/2016 Dante's – Portland, OR
6/02/2016 Slim's – San Francisco, CA
6/03/2016 The Complex – Los Angeles, CA
6/04/2016 Brick By Brick – San Diego, CA
6/05/2016 Club Red – Mesa, AZ
6/07/2016 Dirty Dog – Austin, TX
6/08/2016 Tom Cat's West – Fort Worth, TX
6/09/2016 Walter's – Houston, TX
6/10/2016 Siberia – New Orleans, LA
6/11/2016 Drunken Unicorn – Atlanta, GA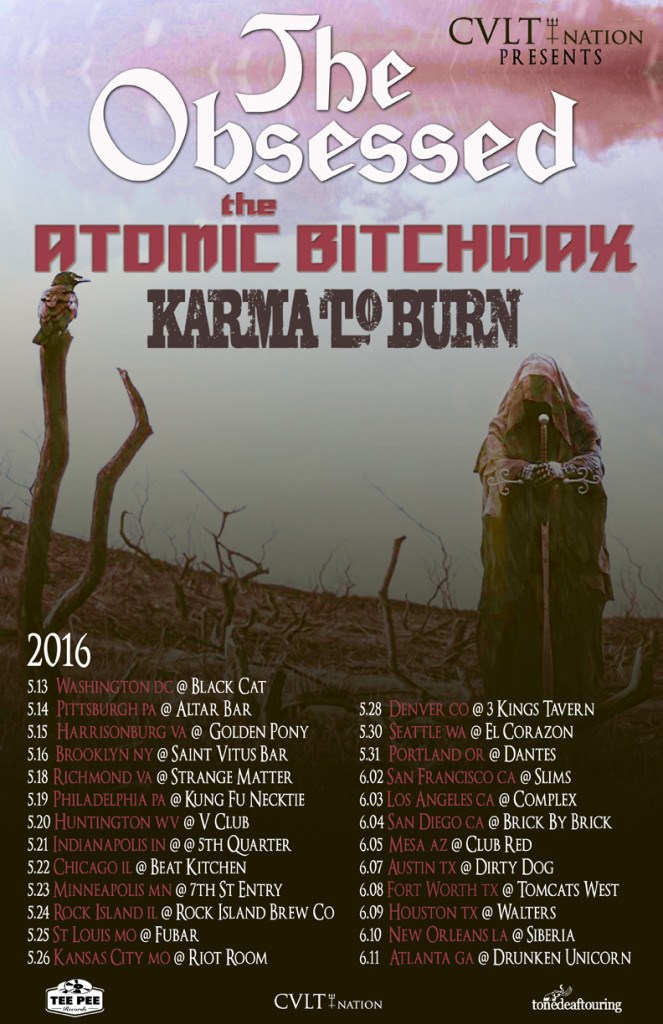 For live coverage inquiries contact liz@earsplitcompound.com.