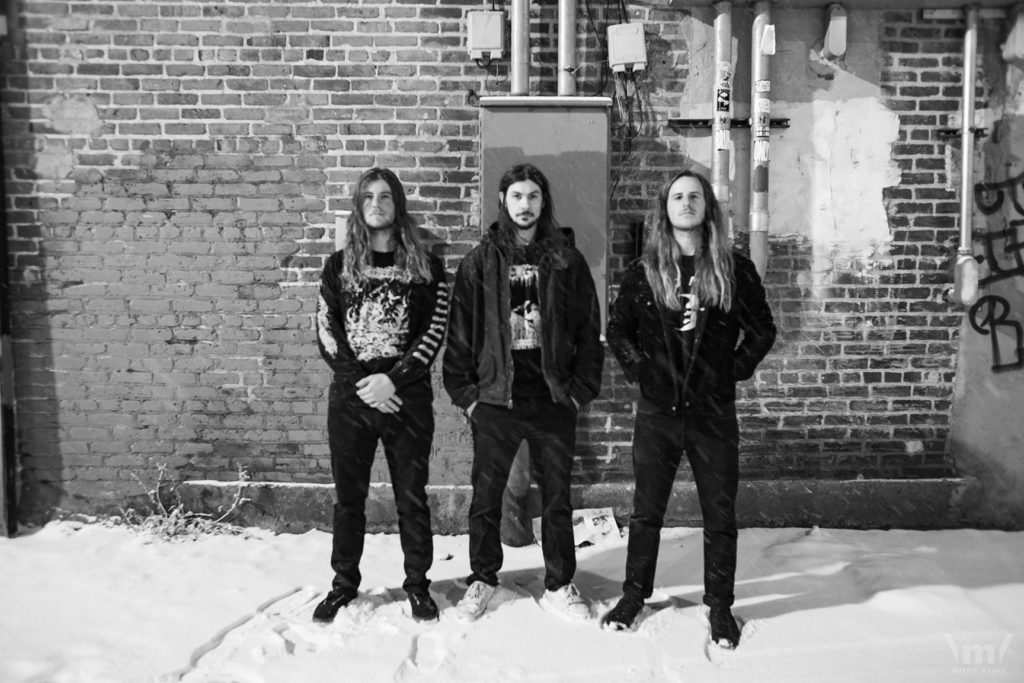 photo by Mitch Kline
Denver, Colorado-based trio THE MUNSENS will release a new single next week. The song, "Sacred Ivory," is the first output from the group since their 2019-released full-length, Unhanded.
2022 saw THE MUNSENS performing live sporadically, including supporting Monolord in Denver in March and playing Psycho Las Vegas in August, largely supporting the Unhanded LP.
"Sacred Ivory" continues the faster, more aggressive style THE MUNSENS began to flesh out on Unhanded, taking their punk and doom influences into more death metal-influenced territory. The gnarled track was recorded in November 2022 with Felipe Patino at Green Door Recording in Denver and is completed with art by Martyrdoom Illustrations. The track will also appear on THE MUNSENS' second LP, which they plan to record this Spring.
"'Sacred Ivory' is a song we've been working on over the last couple years, reflecting on substance abuse and its powerful stranglehold," says guitarist/vocalist Shaun Goodwin. "It's one of the shorter tracks from the new album we've been writing, but a good representation of what can be expected on that release."
Watch a brief teaser for "Sacred Ivory" RIGHT HERE.
"Sacred Ivory" will be released across all digital platforms next Friday, January 13th.
The band is currently working on summer 2023 dates. Watch for updates to post throughout the year as they complete the new album.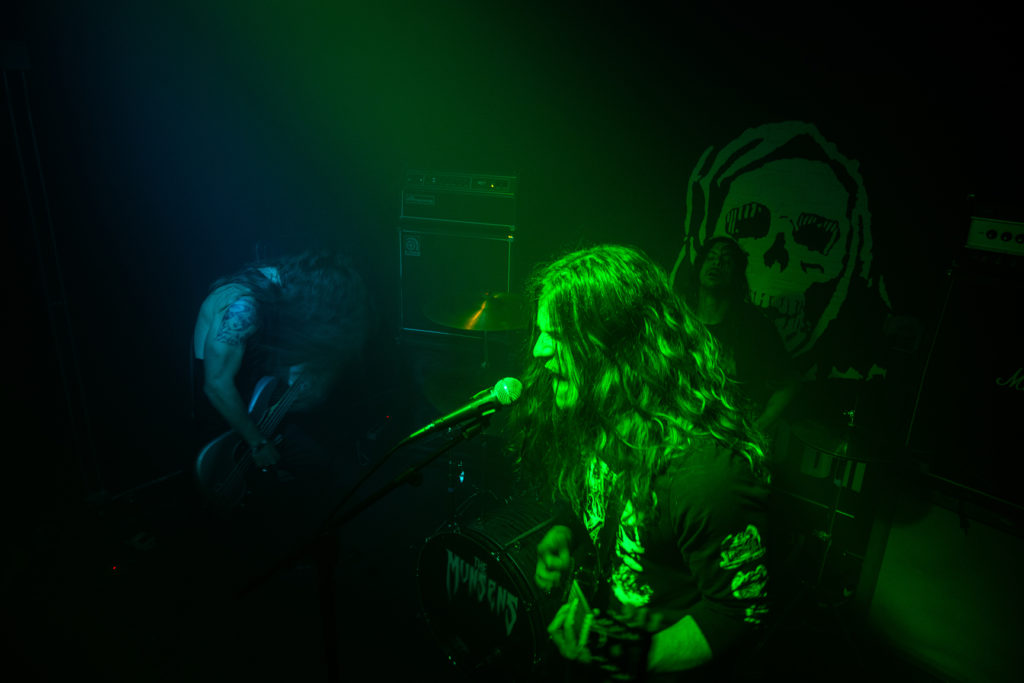 photo by thealexmetalshow
https://themunsensnj.bandcamp.com
https://www.facebook.com/themunsens
https://www.instagram.com/themunsens