photo by José Lorenzo & Cécile Ash
Exile On Mainstream presents Frost, the colossal fourth LP from German doom metal trio THE MOTH, confirming the album for September 22nd release alongside preorders and other details. With the news comes the record's first single, a video for the song "Dust," through an exclusive premiere hosted by Everything Is Noise.
After three albums on the fantastic This Charming Man label, THE MOTH now presents their label debut on Exile On Mainstream with Frost. Having honed their no-nonsense approach to sludge/doom metal on numerous tours and gigs, the band's songs are virtually void of frills, instead opting to turn out hammer heavy drums and riff-heavy rock as brutal as it is bewitching. Since their acclaimed debut They Fall in 2013, the Hamburg trio has regularly delivered tracks with a catchiness that is surprising for the genre. Kim Wilde-meets-Bolt Thrower, as they call it themselves, or like a review for the 2017 album Hysteria put it: "pop music played with a bulldozer."
THE MOTH now takes this approach to new heights with their fourth album, Frost. Catchy lines get stuck in the listener's heart and mind like a dislodged meat hook, explaining why the band calls their style "doom-sludge pop." Lyrically, however, THE MOTH shows a new openness and vulnerability under the shell of raw power that the songs initially present. Experiencing and living through strokes of fate runs through the record as a recurring theme – all under a rough shell of distinctive and deliberately raw sound. Bassist/vocalist Cécile Ash, guitarist/vocalist Freden Mohrdiek, and drummer Curry Korr perform the dichotomy with a high recognition value. Boring riff hum and mantric stoner-esque repetition are not their thing. Anyone who experiences THE MOTH live will automatically find themselves in front of the stage with a biting head nod, a thirst for beer, and a fist clenched at hip height.
Frost was recorded live in only 24 hours, recorded and mixed by José Lorenzo at Bombrec Recording, and then mastered by Timo Höcke, at Die Wellenschmiede, and completed with artwork by Sarah Breen and layout by Cécile Ash. Emma Billingham and Emily Yardley provide additional vocals on "In The City."
The first single from Frost, "Dust," is delivered through a video by Niklas Krohn of Cruel Visions. Cécile Ash reveals the touching story behind the single, writing, "Two years ago, I had breast cancer. During that time, I discovered the writer Anita Moorjani and her own approach to cancer. After a near-death experience her tumor started regressing and she came out with a super positive, encouraging, and empowering attitude. One of the essences of her attitude is rewriting the meaning of the word remission, used to describe the 5-10 years phase after a treatment when signs and symptoms of cancer seem to be fading or completely going away – before doctors would use the word cure. Moorjani reinterprets and sees it as an abbreviation for 'Remember your Mission' postulating a pledge for asking yourself: 'What is my mission, what am I here for?' First and foremost, she says it's about just being yourself. 'Dust' is about death holding the sword of Damocles of cancer recurrence over me. It says dagger instead of sword in the song simply because it did fit better with the music. It's about remembering the mission of being yourself, which seems to be a strong force against a possible conquest and for a serious bye-bye to the ongoing threat."
With their premiere of the video, Everything Is Noise writes in part, "The band has refined their straightforward approach to sludge/doom metal by adding some catchy new rhythms with ethereal vocals and a hypnotic atmosphere…  To create an entire album in a single day and do so with a live approach, that speaks to the energy that the band was looking to capture on this album and that feeling is clearly coming through on 'Dust.' There's no replacement for the synergy between band members who are all playing together live and while there are logistical reasons in many cases that this can't be done these days, it's always refreshing when a band can make it to the studio at the same time and put that lightning into a bottle."
Check out THE MOTH's video for "Dust" first through Everything Is Noise now at THIS LOCATION.
Frost will be released on September 22nd digitally and on 140-gram pure virgin Black Vinyl including a bundled CD. Find physical preorders at the Exile On Mainstream webshop HERE and digital at Bandcamp HERE.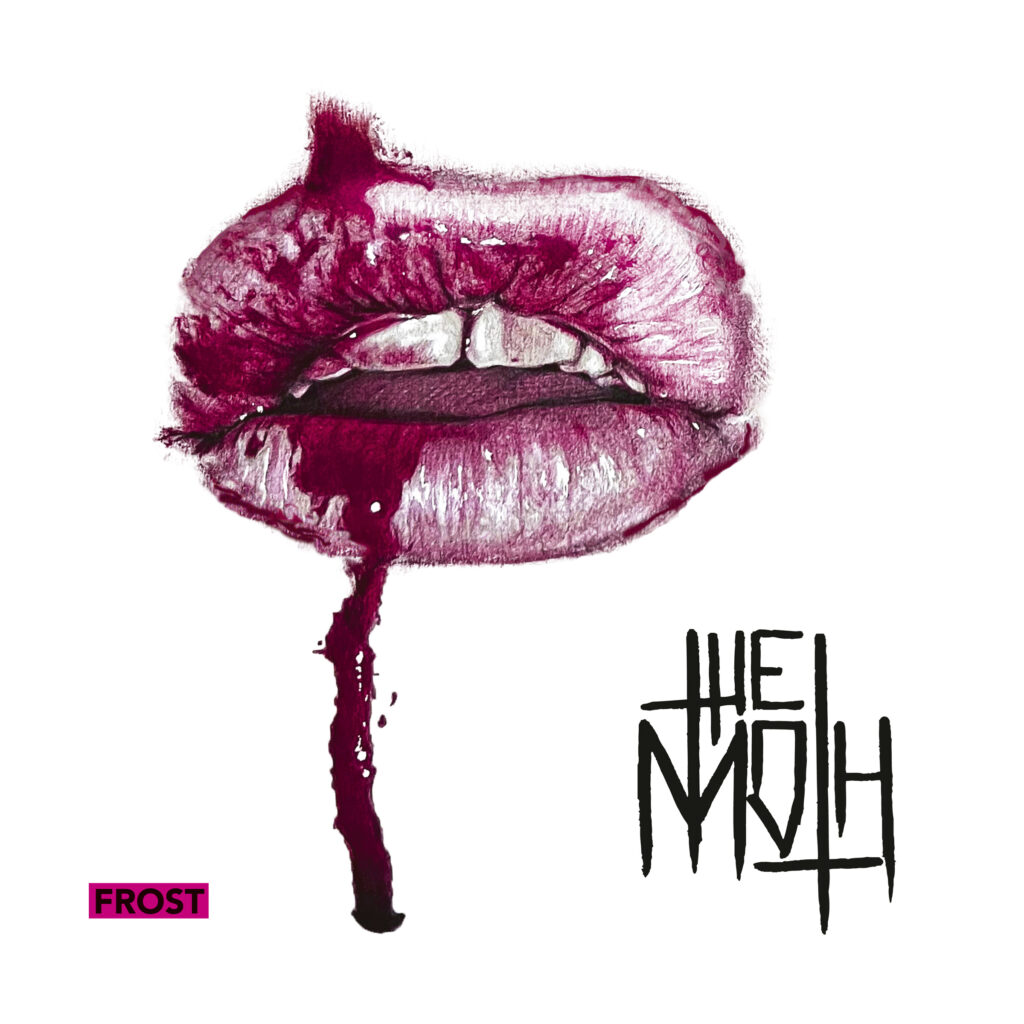 Watch for additional videos and previews of the album to post shortly.
Frost Track Listing:
1. Me, Myself & Enemy
2. Birmingham
3. Battlefield
4. Bruised
5. Cathedral
6. Hundreds
7. Frost
8. In The City
9. Dust
10. Silent
THE MOTH has already confirmed a string of release dates including shows with Thronehammer and labelmates Treedeon with more to be posted shortly.
THE MOTH Record Release Shows:
9/22/2023 Störtebecker – Hamburg, DE w/ Treedeon
10/03/2023 Alte Meierei – Kiel, DE w/ Thronehammer
10/04/2023 Fundbureau – Hamburg, DE w/ Thronehammer
10/05/2023 MTC – Cologne, DE w/ Thronehammer
10/06/2023 Immerhin – Wuerzburg, DE
10/07/2023 Keep It Low Festival – Munich, DE
11/17/2023 Thav – Hildesheim, DE w/ with Shakhtyor
11/18/2023 Die Trompete – Bochum, DE w/ Treedeon
Founded in 2012, the feedback on THE MOTH's first album They Fall was already quite enthusiastic. Right from the start, the band presented themselves as an international band that drew fans all over the world, from Tokyo to Vancouver. Between festival appearances at the Desertfests in London and Berlin, Stoned From The Underground, the Svart Festival Oslo, the Doom Over Vienna, and the Riff Mass Brighton, two more albums were released in 2015 with And Then Rise and 2017 Hysteria. On accompanying tours and shows throughout Europe and the UK with, among others, Treedeon, Conan, Eyehategod, Crowbar, Torche, and Red Fang, THE MOTH left enthusiastic fans behind.
THE MOTH:
Cécile Ash – bass, vocals
Freden Mohrdiek – guitar, vocals
Curry Korr – drums
https://the-moth.bandcamp.com
https://www.instagram.com/listentoTHEMOTH
https://www.facebook.com/listentoTHEMOTH
https://www.youtube.com/user/listentoTHEMOTH
http://www.mainstreamrecords.de
https://www.youtube.com/@exileonmainstream3639