With the release of epic doom metallers THE LIVING FIELDS' sophomore full-length, Running Out Of Daylight, nearing official street date — hitting North America on July 26 via Candlelight Records — Decibel Magazine is hosting the public's first listen to the record today.
Swing by The Deciblog to stream the track "Glacial Movements" now at this location.
Forging an epic, progressive and wholly unique style of death/doom metal, the Chicago-based quartet THE LIVING FIELDS elevate their sound beyond "standard doom metal" through the use of piano, violin, viola, cello, and acoustic guitar and more. Their crushing, second full-length release, Running Out Of Daylight, provides eight bold anthems engulfing over an hour. With recording processes spanning the Atlantic and East Coast, the album was assembled at Farview Recordings by Jay Walsh and mastered in London by Tim Turan (Emperor).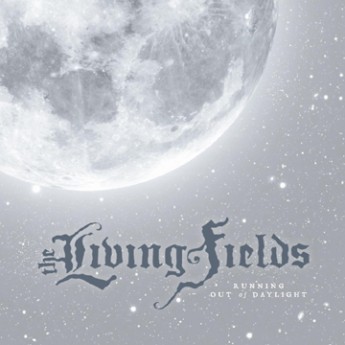 Running Out Of Daylight Track Listing:
1. Remnant
2. Perseverance
3. From Miseries to Bloodsoaked Fields
4. When the Walls Go
5. Bitterness
6. Glacial Movements
7. Intermissione
8. Running Out of Daylight
In support of the forthcoming release of this new opus, the members of THE LIVING FIELDS are available for interviews now! Contact Earsplit PR right away with any requests or inquiries on this epic act and their mammoth new album.
"Whether it's the lyrics or the music, the layers are stacked to infinity, and only diligent music fans will take the time to peel them apart. 4/5" – About.com
"…an ultra symphonic, yet very approachable sonic headspace; one which is simultaneously progressive and accessible by an audience anxious for melody and vast, sweeping song structure." – Metal Army America
"They come at their style from an interesting angle of pushing the envelope to include many emotions." – Metal Underground
http://www.thelivingfields.com
http://www.facebook.com/thelivingfields
http://www.candlelightrecords.com
http://www.myspace.com/candlelightrecordsusa