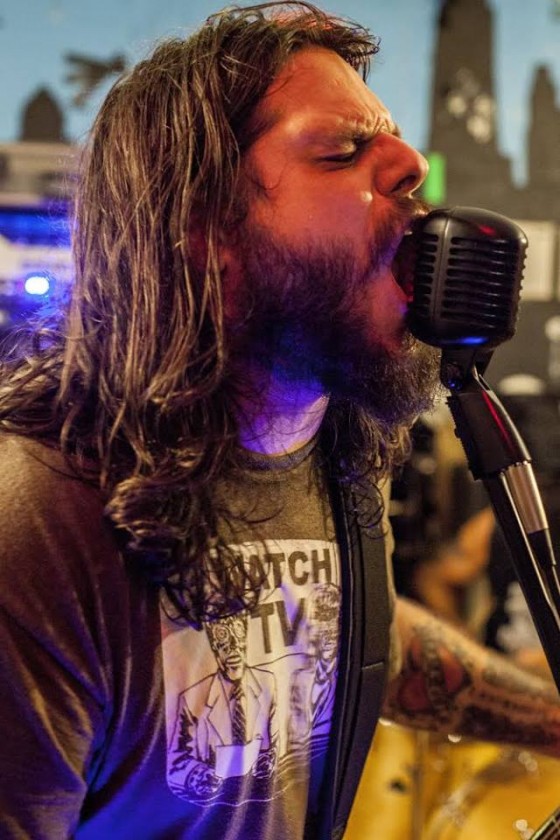 With their latest LP, Dog Years, out since June, and with two North American tours and random live mayhem already in the bag since then, Montreal noise/sludge metal barons, THE GREAT SABATINI, continue their rambunctious rampage of releasing a video for nearly every song on the album so far, with the new one for "Living In Wartime" now playing.
Utilizing imagery from 1993-released animated fantasy film The Thied And The Cobbler, which took nearly three decades to complete, THE GREAT SABATINI pays homage to this incredible masterwork by adding their latest LP's massive closing track as an audio backdrop to segments of the movie. It flows seamlessly, as the plot unfolds with the incredible animation to the song's increasing tension, fitting well with the incredibly visual and visceral elements of the band's work.
Witness the "Living In Wartime" video now at THIS LOCATION.
Recorded, mixed and mastered by Sean Pearson (Cursed, Shallow North Dakota), Dog Years boasts THE GREAT SABATINI's raw, unpolished, live-sounding approach, the goal being to create a hi-fi document with all of their lo-fi sensibilities, grit and live energy intact, and the results are both destructive but cohesive and well-honed. France's Solar Flare Records, released the album on CD, digital and LP formats, the latter available on both black and transparent red vinyl; place orders through the label HERE and via the band HERE. And stream the entire Dog Years album via Decibel Magazine AT THIS LOCATION.
"Living In Wartime" is the whopping sixth video to be spawned from Dog Years, which includes previously released visual depictions of the album's "Akela," "Periwinkle Love Hammer," "Munera," "Guest Of Honour" and "The Royal We." There are four tracks left on the album… will THE GREAT SABATINI release videos for the rest of these caustic creations? Tune in next week to find out more…
http://www.thegreatsabatini.com
http://thegreatsabatini.tumblr.com
http://solarflarerds.blogspot.com
http://facebook.com/solarflarerecords
http://solarflarerds.bigcartel.com