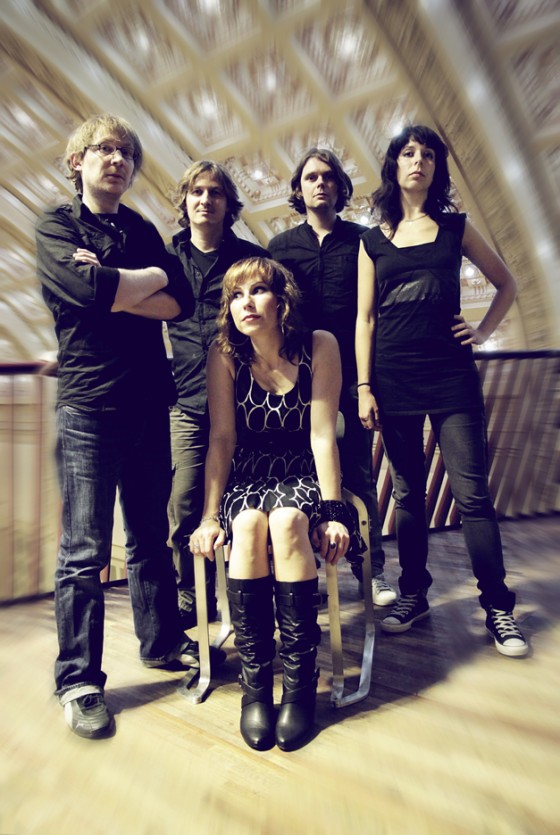 The tenth studio full-length from Dutch atmospheric rock icons THE GATHERING, entitled Disclosure, is nearing release, with a confirmed North American street date of September 25th via Psychonaut Records.
Now in their twenty-third year as a band, and having sold over a million records worldwide to date, this next step in the band's process was produced by founding member René Rutten, mainly taking place in the THE GATHERING's own home studio, with segments recorded at additional studios abroad, the final product then mixed by Guido Aalbers (Coldplay, Muse, Counting Crows, 16 Horsepower). This is the worldwide renowned outfit's second album with Norwegian vocalist Silje Wergeland — who debuted her talents on their The West Pole LP released in 2009 – her sensual vocals for the new album recorded by Herbrand Larsen of Enslaved. The handcrafted cover art was created by Chilean artist Carlos Vergara Rivera.
"Disclosure is the most personal soundscape the band has ever made, both lyrically and musically," stated THE GATHERING keyboardist Frank Boeijen, who presents himself vocally for the first time on Disclosure. "The album is a great marriage between electronic and organic sounds, and has a wide range of colorful songs. With long, epic songs, we stayed close to ourselves. We are incredibly proud of this album which is a reflection of what we do best, and our urge for experimentation. Every band says the same thing about their new album, but we think we've made our best album yet."
View the eleven-minute epic video for the track "Heroes For Ghosts" below, and stream the entire album via THE GATHERING's Bandcamp page.
Disclosure Track Listing:
1. Paper Waves
2. Meltdown
3. Gemini I
4. Heroes For Ghosts
5. Missing Seasons
6. See For Miles
7. Paralyzed
8. Gemini II
THE GATHERING is:
Silje Wergeland – vocals
Frank Boeijen – keyboards, vocals
Marjolein Kooijman – bass
Hans Rutten – drums
René Rutten – guitars
http://www.gathering.nl
http://thegathering.bandcamp.com
http://www.facebook.com/pages/theGathering/211336444812
http://www.psychonautrecords.com