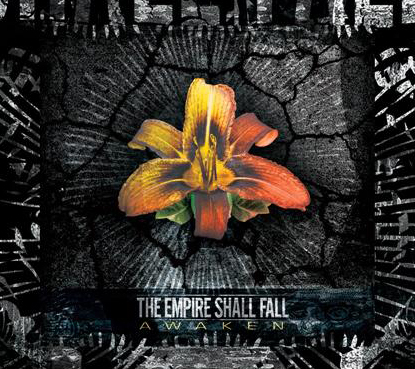 Today Plug In Music premieres "Our Own," the seventh track from Awaken, the upcoming full-length from Rhode Island-based THE EMPIRE SHALL FALL. Set for a North American release on October 12 via Restricted Release, in cooperation with Angle Side Side, Awaken is the first metal album from vocalist Jesse David Leach since his departure from Killswitch Engage.
To check out "Our Own," visit: http://www.pluginmusic.com/freemusic/empireshallfall
Formed in 2008, THE EMPIRE SHALL FALL's eclectic sound is rooted in metal/hardcore, with the band citing luminaries At The Gates, Meshuggah, and Edge of Sanity as major inspirations in addition to the their collective interests in jazz, punk, and experimental music. Lyrically, the band is fueled by political outrage, a passion that forms the backbone of TESF and sets them apart from their peers.
THE EMPIRE SHALL FALL will embark on a handful of live dates later this week with additional dates TBA.

THE EMPIRE SHALL FALL Live:
9/17/2010 The Palladium – Worcester, MA
9/18/2010 Santos Party House – New York, NY
9/24/2010 The Brewery Exchange – Lowell, MA
"…a powerhouse of a record, crackling with intensity." — Hails & Horns
"…a vast arsenal of aural weaponry." — The PRP
http://www.myspace.com/theempireshallfall
http://www.myspace.com/restrictedrelease