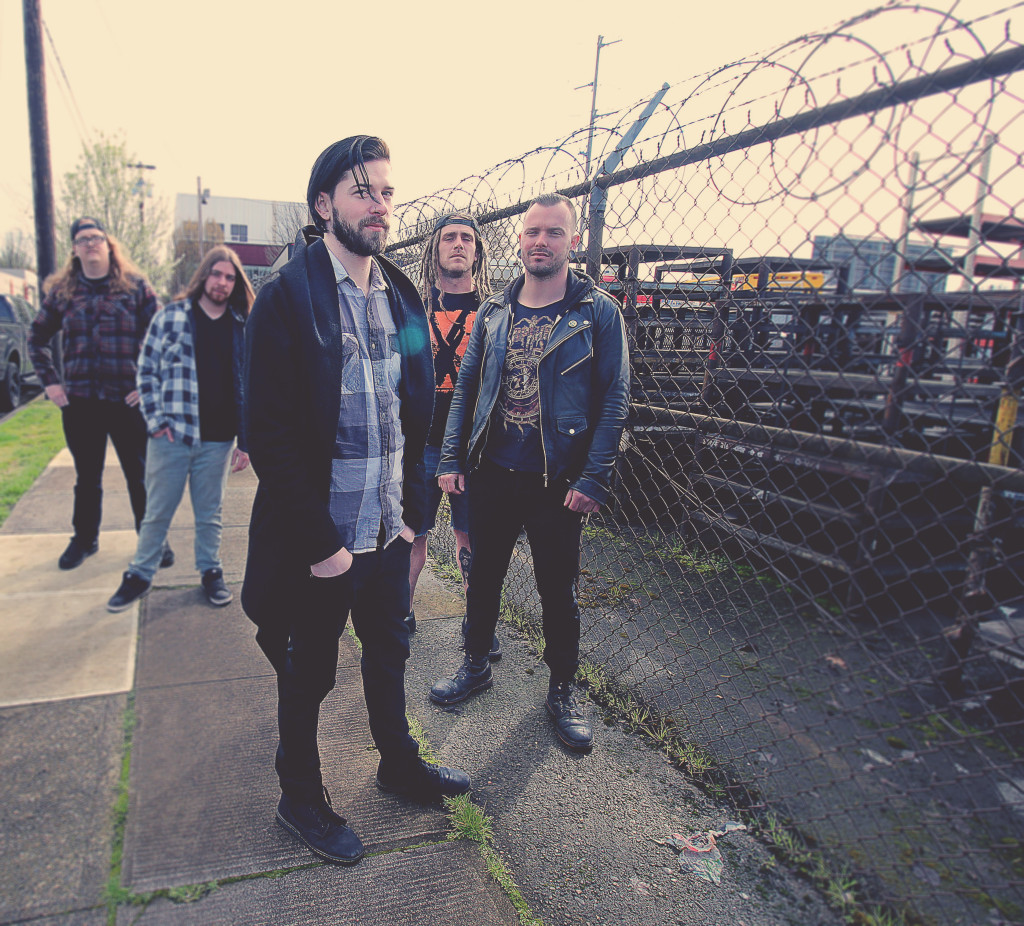 [photo by Orion Landau]
Washington State quintet THE DRIP has premiered the second track from their The Haunting Fear Of Inevitability. Hear the frantic sounds of "Anathema" via Decibel Magazine, who notes of the song, "their grindy bits will jackhammer you into the fucking pavement," at THIS LOCATION.
Guitarist Bobby Mansfield commented on "Amathema," "The process of becoming a monster and the path of the dark arts and occult that lead to it. A crushing track from our new record."
Also stream the band's previously released song "Painted Ram" via YouTube HERE and Soundcloud HERE.
January 13th, 2017 will see the worldwide release of The Haunting Fear Of Inevitability via Relapse Records on CD/LP/Digital. Physical preorders and bundles are available via Relapse.com HERE and digital downloads can be preordered via Bandcamp HERE.
THE DRIP has scheduled a record release show for The Haunting Fear Of Inevitability to take place in Spokane the same day the record hits stores, Friday, January 13th. Additional tour dates are to be expected in support of the album.
THE DRIP Live:
1/13/2017 The Observatory – Spokane, WA *record release show
Formed in 2007, Washington State's audio-terrorists THE DRIP set out to transform the legacy of Napalm Death, Terrorizer, Rotten Sound and Brutal Truth into a modern and uncompromising grind assault of face-ripping blasts and sonic brutality.
Seizing the attention of grind-advocates Grindcore Karaoke, their S/T debut EP and The Wasteland EP soon established their reputation as the Northwest's fastest hate-mongers. A series of high-octane live assaults only furthered their infamy among grindfreaks and led to their signing with legendary extreme metal label Relapse Records. 2014 saw the release of A Presentation Of Gruesome Poetics, their debut EP for Relapse. A vicious display of skull-crushing, barbaric grind, the album was produced and engineered by Joel Grind of Toxic Holocaust.
Since their signing to Relapse, THE DRIP has continued to tour and play with established acts like Pig Destroyer, Napalm Death, Poison Idea, Magrudergrind, Black Breath, Agoraphobic Nosebleed, and Power Trip in addition to appearing on numerous festivals including Denver Black Sky, Crucial Fest and Southwest Terror Fest.
2017 will mark ten years since THE DRIP's first collective grind and with it comes the release of their long-awaited debut LP, The Haunting Fear Of Inevitability. Fusing together the rawest elements of crust, powerviolence, d-beat and grind, THE DRIP rip and ravage through thirteen frenzied tracks, chock-full of slaughterhouse riffage, lightning fast blastbeats and pulverizing breakdowns. Once again produced by Joel Grind of Toxic Holocaust and mastered by Brad Boatright (Skeletonwitch, Gatecreeper, Weekend Nachos), The Haunting Fear Of Inevitability is a new declaration of intensity that is sure to set the underground ablaze!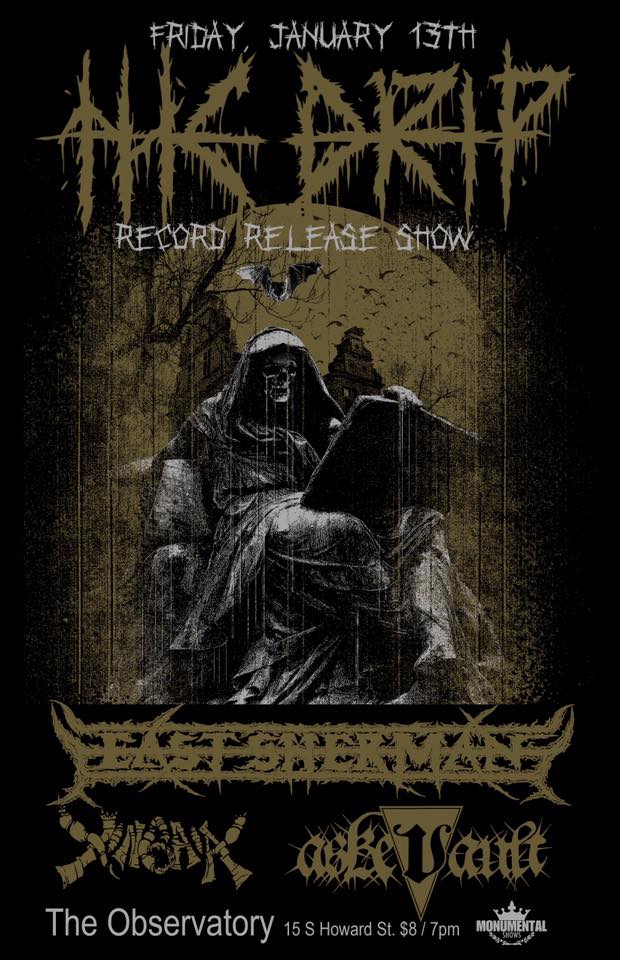 https://www.facebook.com/thedripgrind
https://twitter.com/thedripofficial
https://www.instagram.com/thedripgrindcore
http://www.relapse.com
http://www.relapserecords.bandcamp.com
http://www.facebook.com/RelapseRecords
http://www.twitter.com/RelapseRecords