[photo by Rick Brimhall]
Decibel Magazine has premiered "Dread Spectacle," the first single from Salt Lake City-based investigative sludge/math metal trio THE DITCH AND THE DELTA's Hives In Decline debut LP, set for release through Battleground Records in May.
Of the new single, the members of THE DITCH AND THE DELTA offer, "'Dread Spectacle' is the last song we wrote for our album Hives In Decline, although the tuning and material for the bridge, had been written almost a decade ago. The lyrical content is based on two different lines and two ideas that are inextricably linked. The first line being, 'We can't blame it on fire flung from hands of an angry god.' This idea is simply noticing humanity's effect on the world and everything in it. Being aware of impending doom and aware of how we contribute to it, no matter how 'green' we think we are."
Decibel Magazine offers with the premiere of the new song, "For THE DITCH AND THE DELTA, their upcoming album, Hives In Decline, works through the suppression and alienation of everyday life. 'Dread Spectacle,' which is exclusively streaming below, hits like a ton of bricks. Thick, slow riffs pair with guitarist/vocalist Elliot Secrist and bassist/vocalist Kory Quist's expressive lyrics…"
Stream THE DITCH AND THE DELTA's "Dread Spectacle" only at Decibel RIGHT HERE.
Engineered by Andy Patterson of Subrosa, Hives In Decline shows THE DITCH AND THE DELTA exploring further aspects of sound design. The album features cover artwork by Charles Bogus and Derek Ballard, and a swarm of solos by Gentry Densley (Eagle Twin, Iceburn) on the song "Fuck On Asphalt."
Battleground Records will issue THE DITCH AND THE DELTA's Hives In Decline on vinyl and digital formats on May 12th; preorders for the LP are available HERE.
Following their March US tour, THE DITCH AND THE DELTA is actively booking new tour dates in support of the album, including a hometown record release show on May 12th. That is followed by a run of West Coast shows in Sacramento, Eugene, Seattle, Portland, and Boise from May 16th through 20th, supporting Pinkish Black in Portland. A hometown show with Graves At Sea closes May. June sees them playing 71 Grind Fest in Colorado Springs and more, and a full US tour is being booked for August.
THE DITCH AND THE DELTA Tour Dates:
5/12/2017 Beehive Social Club – Salt Lake City, UT *Hives In Decline release show
5/16/2017 Starlight Lounge – Sacramento, CA
5/17/2017 Old Nick's Pub – Eugene, OR
5/18/2017 Black Lodge – Seattle, WA
5/19/2017 High Water Mark – Portland, OR w/ Pinkish Black
5/20/2017 Caldwell House – Boise, ID
5/31/2017 Club X – Salt Lake City, UT w/ Graves At Sea
6/01/2017 Horseshoe Tattoo – Vernal, UT
6/02/2017 71 Grind Fest – Colorado Springs, CO
The devil is in the details with THE DITCH AND THE DELTA. The expanded harmony and tension, as well as the unique rhythms are, in part, due to Secrist's studies and degree in Jazz Composition. The band calls their brand of sludgy/noise/doom, "Big Riff". Employing different tunings, and modal centers, every song the band writes manages to avoid many of the usual doom trappings of excessive feedback, static harmony, and pentatonic riffs. The lyrical content deals with everyday life and the constant suppression and alienation that comes with it. Three men from Mormon-dominated Utah are bound to have a lot of resentment and disdain for the mono culture they exist in daily.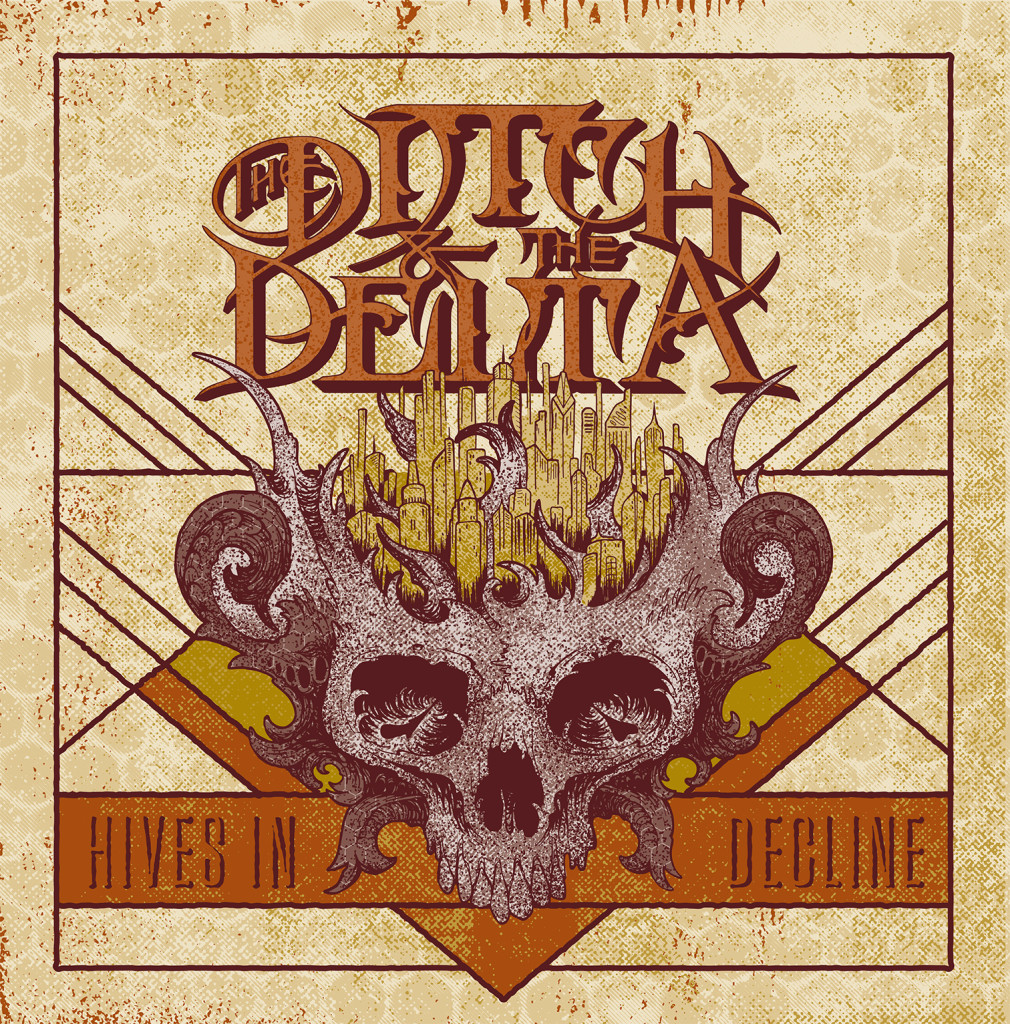 https://theditchandthedelta.bandcamp.com/releases
https://www.facebook.com/theditchandthedeltaslc
http://www.facebook.com/battlegroundrecords
http://battlegroundrecords.bigcartel.com