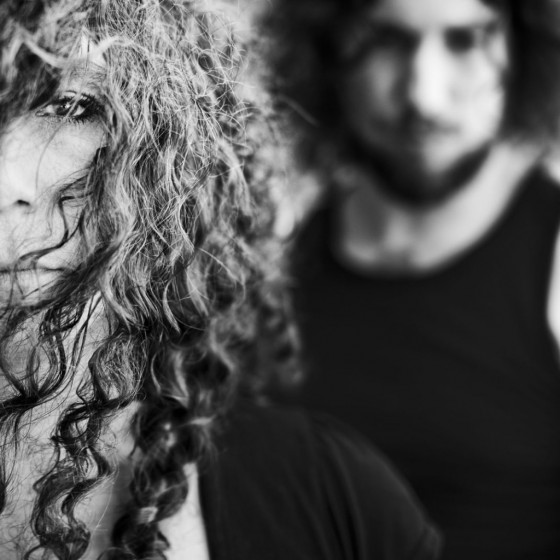 Dutch occult rockers THE DEVIL'S BLOOD this week offer up a new video clip from The Thousandfold Epicentre teaser series. "Die The Death" is the third track from the band's forthcoming full-length. Scheduled for North American release on January 17, 2012 via Metal Blade Records, The Thousandfold Epicentre features 11 tracks produced with the help of Pieter Kloos at Void Studios (Eindhoven, The Netherlands).
Comments band founder SL of the release: "THE DEVIL'S BLOOD are pleased to announce the conception of a new Litter to be cast upon the sacrificial flames of the bull-headed God that resides on the plane of Gehenna. Eleven new children shall pass through His flames to become reborn in Chaos. We have taken 11 months to write and two months to record these monsters and to prepare, attach and inscribe the appropriate sigils, ornaments, chimes and bells upon these young-lings before releasing their serpentine malignity upon the world…"
Check out the video clip for "Die The Death" at THIS LOCATION.
"…an 11-track opus of maximum cosmic significance…" — 9/10, Decibel Magazine
"F The Mouth Of Satan does not speak onstage. F The Mouth Of Satan does not give interviews. The only sounds that escape her larynx in public are the rich, silvery tones of her exquisite singing voice. Part Grace Slick, part Ann Wilson, she sounds like she should be haunting the soundtracks of some long-lost Italian horror flick from the 1970s." — Terrorizer Magazine
"You can think of THE DEVIL'S BLOOD as a Black Sabbath, a pioneer whose path was cleared by great acts like Mountain (i.e., Ghost) and Blue Cheer (Blood Ceremony)." — MetalSucks.net
"Dutch rockers THE DEVIL'S BLOOD bring to mind what Jefferson Airplane's sound would have been if they abandoned their love of psychedelic drugs for good old-fashioned Satanism. A very warm sound has marked every release by the band so far, allowing full justice to be done to the haunting vocals of the woman known only as 'F.' The band's upcoming release, The Thousandfold Epicentre, is one of few hotly-anticipated metal releases remaining on the 2011 calendar." — LA Weekly
http://www.thedevilsblood.com
http://www.facebook.com/thedevilsblood
http://www.metalblade.com/thedevilsblood