The Thousandfold Epicentre, the long awaited new full-length from Dutch occult rockers THE DEVIL'S BLOOD, is out NOW in North America! Featuring 11 tracks produced with the help of Pieter Kloos at Void Studios (Eindhoven, The Netherlands), The Thousandfold Epicentre has reaped critical acclaim among critics nationwide. Crowned this week's Album Of The Week, MSN Headbang noted: "…this daring, mysterious album sees this promising band starting to sound closer to being fully realized than ever before." Verbicide championed the band saying: "…if rock 'n roll is truly the devil's music, then THE DEVIL'S BLOOD could be headliners in Hell," while Decibel Magazine proclaimed it "…an 11-track opus of maximum cosmic significance…"
In related news, "The Madness of Serpents" art clip, the latest installment to the record's video teaser series, is posted now. Check it below:
THE DEVIL'S BLOOD is a dedication to principles and principals more ancient than Time, a branch of a tree greater than the World, an exclamation of both the profound and the profane. THE DEVIL'S BLOOD has always been one of the many vessels through which the Light of the Devil shines upon the darkness of the world and shall always be the possible entrance to a path walked alone. But only for those who have eyes to see and ears to hear. This path starts not in understanding but in confusion.
Words From The Converted:
"…undeniably lush and languorous; it stretches and then coils back on itself… A do-not-miss bliss-out blow-up freak-out." — Metal Review
"… never in my wildest dreams was I expecting an album of such clarity, verve and force, outstripping everything the band has achieved so far in their career and setting an unreasonably high benchmark for this resurgent genre." — Lurker's Path
"There's an odd mini-movement of bands like this – Blood Ceremony, Sabbath Assembly and the afore-mentioned Ghost all truck in various degrees of darkly alternative spirituality and early '70s hard rock. (Who knew Black Widow's 1970 occult rock LP Sacrifice would become such a sacred text?) THE DEVIL'S BLOOD is at the forefront of this strange crowd, however, and the excellent The Thousandfold Epicentre makes no bones about why." — The Big Take Over
"…THE DEVIL'S BLOOD bring to mind what Jefferson Airplane's sound would have been if they abandoned their love of psychedelic drugs for good old-fashioned Satanism." — L.A. Weekly
"On their sophomore album, Dutch act THE DEVIL'S BLOOD deliver NWOBHM-kissed riffs and melodic female vocals like it's 1980 all over again" – Noisecreep
"…dynamic and luminous…" — Terrorizer
"THE DEVIL'S BLOOD are entity onto themselves, and could very well be considered metal's most valid Satanic band." — Blistering
"…one of the most captivating releases of the year 2012. A superlative effort," — Metal Assault
"The Thousandfold Epicentre is capable of alluring visions, a veritable siren's song of majesty and grace." — Blood Good Horror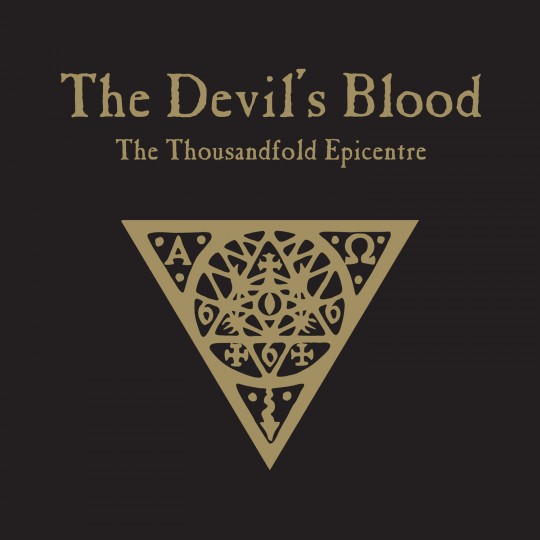 http://www.thedevilsblood.com
http://www.facebook.com/thedevilsblood
http://www.metalblade.com/thedevilsblood