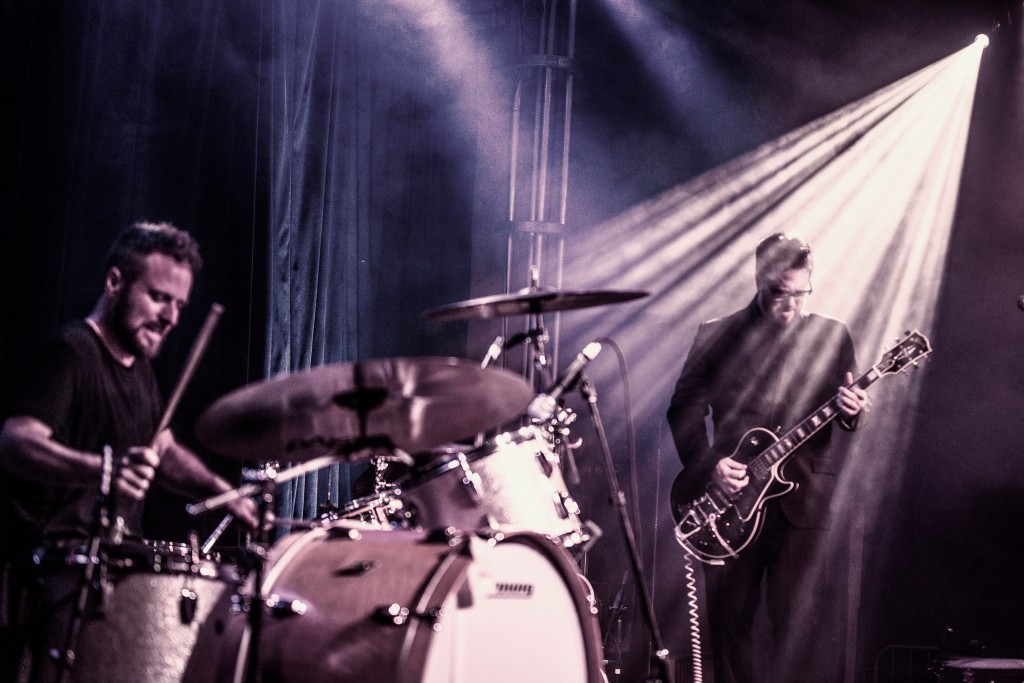 THE COLD STARES' track "Head Bent" was recently featured in a Monster Energy Yamaha Team motocross video. The clip was shot by "Dirt Shark" (Ash Hodges) for Monster Energy, and the tune comes by way of the Nashville rock duo's eponymous full-length, released last year via Small Stone Records.
Watch the Monster Energy Yamaha Team — Ryan Villopoto, Aaron Plessinger, and Justin Cooper — shred Cahuilla Creek Motocross track in Southern California to THE COLD STARES' "Head Bent" below.
Head Bent serves as a must-have gem for fans of The Black Crowes, Dirty Streets, Rival Sons, and Royal Blood. The record is out now on CD, LP, and digitally via Small Stone at THIS LOCATION.
Forged in 2008 and named in honor of The Black Crowes song "Stare It Cold," vocalist/guitarist/etc.-ist Chris Tapp and drummer/percussionist Brian Mullins united with the sole intent to jam. The result is a sonically and emotionally weighted, story-based brand of rock sung directly from the soul.
Tapp's unique guitar rig and Mullins' giant bass drum provide a visual and sonic landscape for the two to travel on different paths than other acts. You may find yourself looking for another member behind the curtains, but it's just the two of them. As Huffington Post writer Radley Balko wrote in describing the first time he saw the group at a hometown gig at 3rd And Lindsley, "This will go on for an hour. Between songs, people will whisper. They're asking one another if anyone knows who the hell this is. And it's here that you and everyone in the room will have the same realization just about everyone else has the first time they see and hear THE COLD STARES live: These guys are better than the band you came to see."
http://www.thecoldstares.com
http://www.facebook.com/thecoldstaresmusic
http://www.smallstone.com
http://www.facebook.com/smallstonerecords