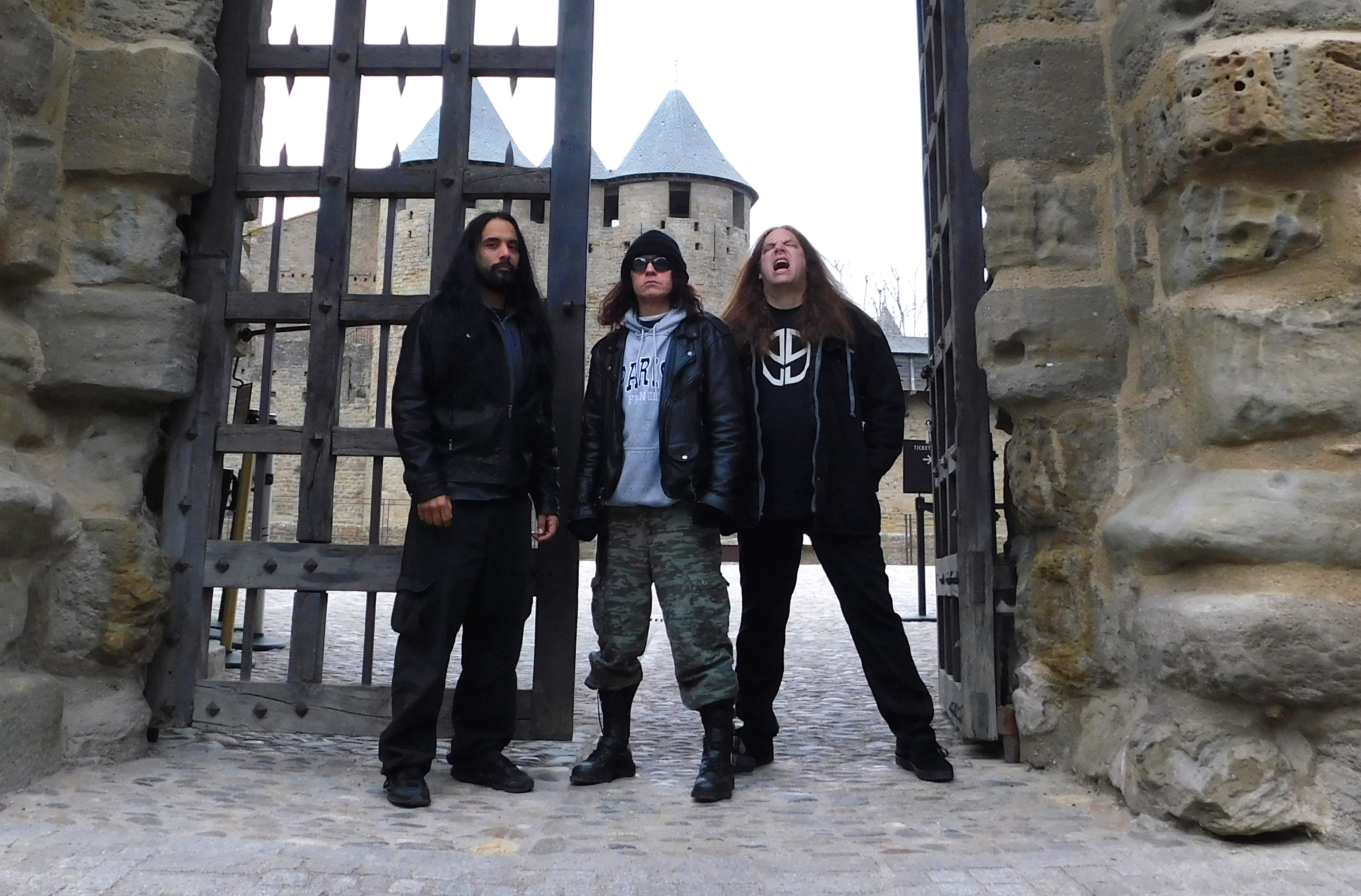 Metal Injection is currently streaming Caustic Attack, the imminent new full-length from long-running American grindcore unit TERRORIZER, in its inexorable entirety. Slated to drop worldwide via The End Records October 12th, the band's first studio offering in six years was produced by Jason Suecof (Deicide, All That Remains, Kataklysm, Battlecross) at Audiohammer Studios in Sanford, Florida and features the apocalyptic cover art of Timbul Cahyono (Rotting Corpse, Pyrexia).
Writes Metal Injection of the release, "Caustic Attack…is everything devastating you've ever loved about TERRORIZER and then some."
Stream TERRORIZER's Caustic Attack at THIS LOCATION.
Caustic Attack will see release on CD, LP, and digital formats. Preorder your copy today at THIS LOCATION.
TERRORIZER will play Mass Destruction Metal Fest 2, headlining the second day of the event on Saturday, November 3rd with additional live invasions to be announced in the weeks to come.
TERRORIZER Live:
11/03/2018 Mass Destruction Metal Fest 2 @ The Loft At Center Stage – Atlanta, GA [info]
Before Pete Sandoval recorded Morbid Angel's first album, 1989's Altars Of Madness, he performed on two demos and a split album with his original band TERRORIZER. Today, the group's 1989 full-length debut World Downfall is still considered a pinnacle for death metal and grindcore, featuring impossibly fast blastbeats and double-bass drumming along with a blitzkrieg attack by late guitarist Jesse Pintado (Napalm Death), and ex-vocalist Oscar Garcia (Nausea). The 1989 lineup was rounded out by Sandoval and then-fellow Morbid Angel bandmate David Vincent on bass
Over the next twenty-three years, Sandoval took time between Morbid Angel albums to continue working with TERRORIZER, recording two more cataclysmic full-lengths, 2006's Darker Days Ahead and 2012's Hordes Of Zombies. And now, another six years down the burning highway, TERRORIZER is back with Caustic Attack, their heaviest and most eclectic album to date.
Sandoval has long been known as one of the fastest players in death metal – the pioneer of blastbeats – and he doesn't hold back on Caustic Attack. At the same time, even the fastest songs are tighter and more precise than TERRORIZER have ever been thanks to veteran producer Jason Suecof, who's painstaking method of recording showcases Sandoval and his team at peak capacity.
The proof is in the pummeling. There are flesh-shredding grindfests like "Turbulence," "Caustic Attack," and "Poison Gas Tsunami," each of which swoops down, destroys, and depart in under-two-minutes. Then, there are the nearly five-minute-long tracks, including "Infiltration" – which slows to a thunderous breakdown before ramping back up to hyper-speed – and "Wasteland," a global conflagration with undeniable guitar hooks and a lethal mid-song chug that reveals previously unexplored diversity and depth.
"If extreme metal is Sandoval's ministry, Caustic Attack is the sort of triumph that'll have you taking a look at that higher power." — Decibel
"Blast-beat expert Pete "Commando" Sandoval shows why he still excels at the style he helped to perfect…" — Rolling Stone on Caustic Attack's title track
"If you've ever accidentally spilled anything super-acidic on yourself, it's not hard to imagine 'Invasion' as the panicked soundtrack to searing flesh. The band ain't called 'TERRORIZER' for nothing." — MetalSucks on "Invasion"
"…a minute-long onslaught of blasting fury and muscular staccato riffs…." – Revolver on Caustic Attack's title track
"…this album rips from start to finish." — No Clean Singing
"…the absolute Grandaddies of grind…" — Antichrist Magazine
"…one of the genre's finest efforts of the last few years if what you fancy is straight-up no bells and whistles extreme metal." — Metal Wani
"Sandoval is still the benchmark for all extreme metal drummers and percussionists." — Metal Obsession
TERRORIZER:
Pete Sandoval – drums
Lee Harrison – guitars
Sam Molina – bass/vocals
http://www.facebook.com/terrorizerofficial
http://twitter.com/terrorizernews
http://www.theendrecords.com/
http://www.facebook.com/theendrecords
http://twitter.com/theend