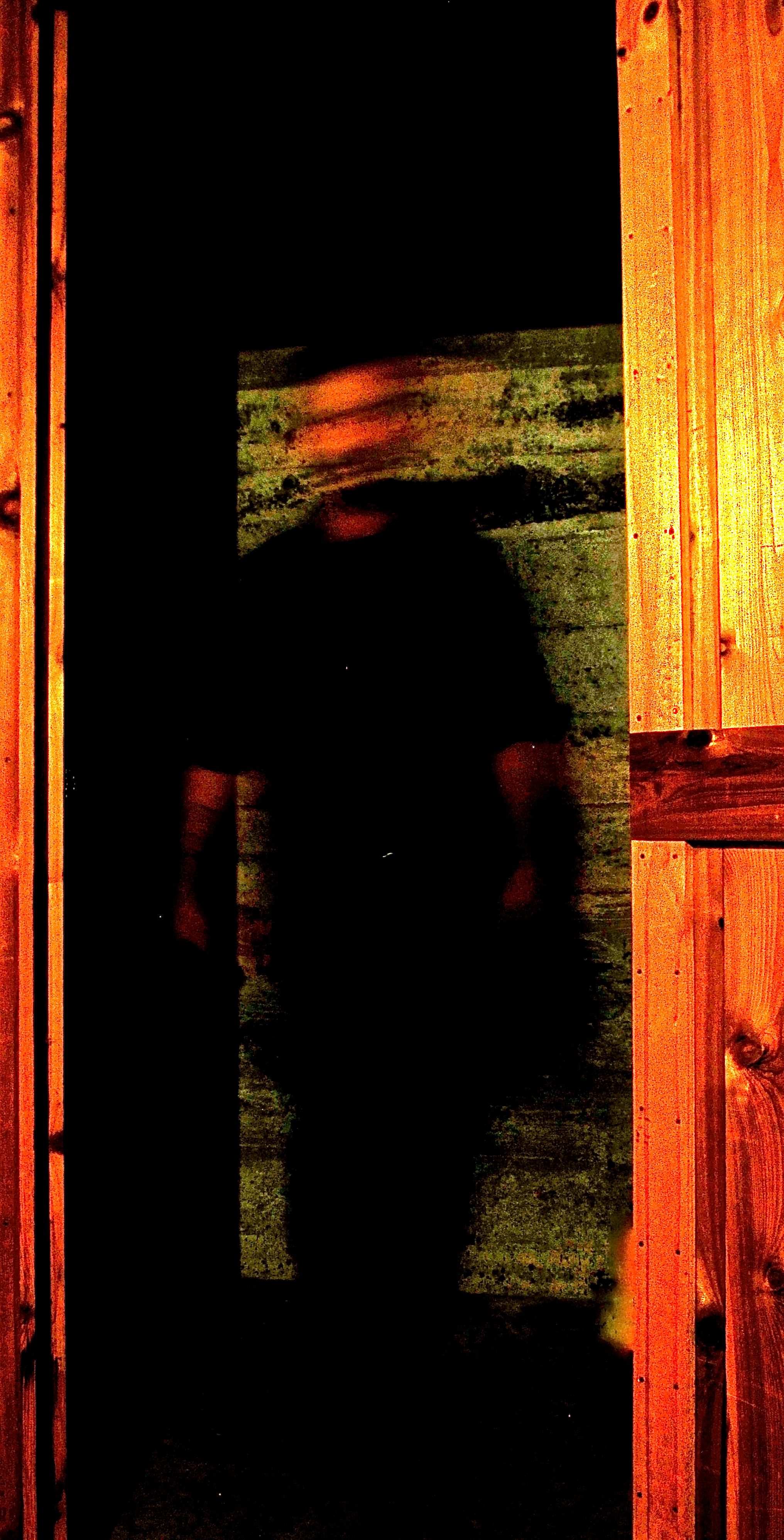 Midwestern solo act, TEN THOUSAND MILES OF ARTERIES, will release its maiden official full-length through Annihilvs Power Electronix, as the anguish of Even Spilled Seed Crawls Toward The Womb oozes forth this Valentine's Day.
The outfit's proper debut album, Even Spilled Seed Crawls Toward The Womb is immense and devastating, as TEN THOUSAND MILES OF ARTERIES crushes the spirit with an assault of ultra-dark synth tones and battering, reverberating rhythms. This is the perfect soundtrack to an existential crisis. With five new tracks, the project's founder — known only as NLC — delivers a dense half-hour of caustic, industrialized devastation. The lyrics to the album were written during an excursion from Northern Idaho to Alaska during the Summer of 2013. It loosely tells the story of the last person on earth, a woman, making a journey to find her death and coming to terms with being the final bearer of our collective human history.
Heathen Harvest has premiered the lead track from Even Spilled Seed Crawls Toward The Womb, titled "One Last Woman," noting of the song, "This is an artist who seems made for Annihilvs, with a mix of blind rage and suffocating atmospherics that calls to mind early Swans and IRM, as well as Theologian and Gnaw Their Tongues."
Hear TEN THOUSAND MILES OF ARTERIES' tale of "One Last Woman" via Heathen Harvest at THIS LOCATION.
Annihilvs Power Electronix will release Even Spilled Seed Crawls Toward The Womb on Valentine's Day, February 14th, in a pro CDR digipak edition of 100 copies, including additional postcard inserts and stickers. Preorders are available HERE.
TEN THOUSAND MILES OF ARTERIES will appear live in New York in late October 2016, as part of the Autumn Dirges Harvest Festival, joining the likes of Brut, Gnaw Their Tongues, Kintaan, Lament Cityscape, Sewer Goddess, Spettro Family, Swollen Organs, Theologian, The Vomit Arsonist, and Whorid. Additional live details will be released shortly.
Formed in 2006, TEN THOUSAND MILES OF ARTERIES recorded and issued the Holy Monuments demo that year, followed in 2008 by a second demo, The West Was Nothing But A Dead Beast. These recordings were rereleased together as a compilation called Exorsa in 2010 on the band's own, then newly-formed label, Sol Y Nieve. A period of dormancy followed, where the artist focused on various other musical projects and his label. In 2014, coinciding with a move from Chicago to Northern Idaho, TTMOA was resurrected with the recording of Even Spilled Seed Crawls Toward The Womb.
On Even Spilled Seed Crawls Toward The Womb, much of the prominent black metal influence present on the initial demos was shed, with more focus being put on cultivating the project's industrial and power electronics elements. NLC contacted :: of (now defunct) Chicago band Venowl to supply his singular drumming and percussion, and the two went to work on the album, trading audio online over the course of several months. Paul Kinasevych of Wet Nurse. and Michael Giallo of Magia Nude/Winters In Osaka provided additional vocals for the final track, "Even Spilled Seed," with Kinasevych's vocals featured on the CD release, with Giallo's vocals to be featured on a future cassette version of the album.
In addition to TEN THOUSAND MILES OF ARTERIES, NLC's many other musical endeavors include Monument, Oyarsa, Seven Chains, and The Hunter. A TTMOA split with Wet Nurse. is completed and pending release, the second TTMOA full-length, Survival Bloom, is currently in progress, and a collaboration with Teeth Engraved is also under construction.
Even Spilled Seed Crawls Toward The Womb Track Listing:
1. One Last Woman
2. Purple Cloak
3. White Robe
4. Skeletal
5. Even Spilled Seed
http://www.facebook.com/ttmoa
http://ttmoa.bandcamp.com
http://www.annihilvs.net
http://www.facebook.com/Annihilvs
http://www.annihilvspowerelectronix.bandcamp.com