photo by Mousie Dixon
Long Island/New York City-based black/death metal cult TELOCH VOVIN has issued a drum playthrough video for "An Eastern Temple." The song is found on the band's recently released The Iron Age Of Kali Yuga, a split album with fellow NYC act VISERION,
The band states, "The song 'An Eastern Temple' musically focuses more on TELOCH VOVIN's old-school death metal influences re-envisioned thru our black metal khaoscape."
Watch TELOCH VOVIN's "An Eastern Temple" drum playthrough HERE.
TELOCH VOVIN is also undergoing several new lineup changes and will be transforming into a studio-only band after one final performance. Mike Usifer of Prime Evil has joined the band on guitar.
TELOCH VOVIN issues about the cessation of live shows and the addition of Usifer to their ranks, "This has been a discussion amongst our ranks for a while now as it's become clear that our desires currently run more towards the creation ov music then it's live performance. So going forward we will be continuing as a studio-only band. And what a way to close one tomb before we open another by playing one final live rite with Evil Incarnate headlining and our longtime friends in Hierarchy at the infamous Omega House. We would also like to thank Telal for all the time, effort and hard work he put into TELOCH VOVIN and we are extremely proud and excited to have our good fiend Mike Usifer joining our Eastern Temple on guitar and greatly look forward to seeing what Khaos we can channel together."
Mike Usifer states about joining the band, "I first had the pleasure of working with TELOCH VOVIN on the Springtime Holocaust put on by our mutual friend, Ed Farshtey of Armageddon Productions. I dug their sound, and apparently, they liked what I did because a few months later, I was recording and mixing their album. We worked really well together and got along great. I had previously worked with Aaron on another recording project that he slayed, and their drummer Antonio has been working with my band Prime Evil since then. When Grigori informed me of TELOCH VOVIN's plans and asked if I would come on as a studio guitarist, there wasn't any hesitation on my end. We're all one big metal family, and I'm looking forward to the killer music we're going to make together."
TELOCH VOVIN's Final Live Performance:
9/09/2023 Omega House – Riverhead, NY w/ Evil Incarnate, Hierarchy, more TBA
TELOCH VOVIN's material for The Iron Age Of Kali Yuga was produced by Grigori, engineered/recorded/mixed by Antonio (Ash) Padilla, and mastered by Mike Usifer at Aural Assault Studio.The cover art and layout for The Iron Age Of Kali Yuga were handled by Elena Vasilaki with additional art by CryforDeath666. VISERION's half of the split was recorded at Level Up Recording Studios by David Melendez, with guest vocals on "Abandoned" by Xenomorph, except for "Fathers" which was recorded at 2525 Studios, produced by Gil Vives and Janan Kerry and featuring guest vocals by Kerry
The Iron Age Of Kali Yuga is out now CD and digitally at TELOCH VOVIN's Bandcamp HERE and VISERION's Bandcamp HERE.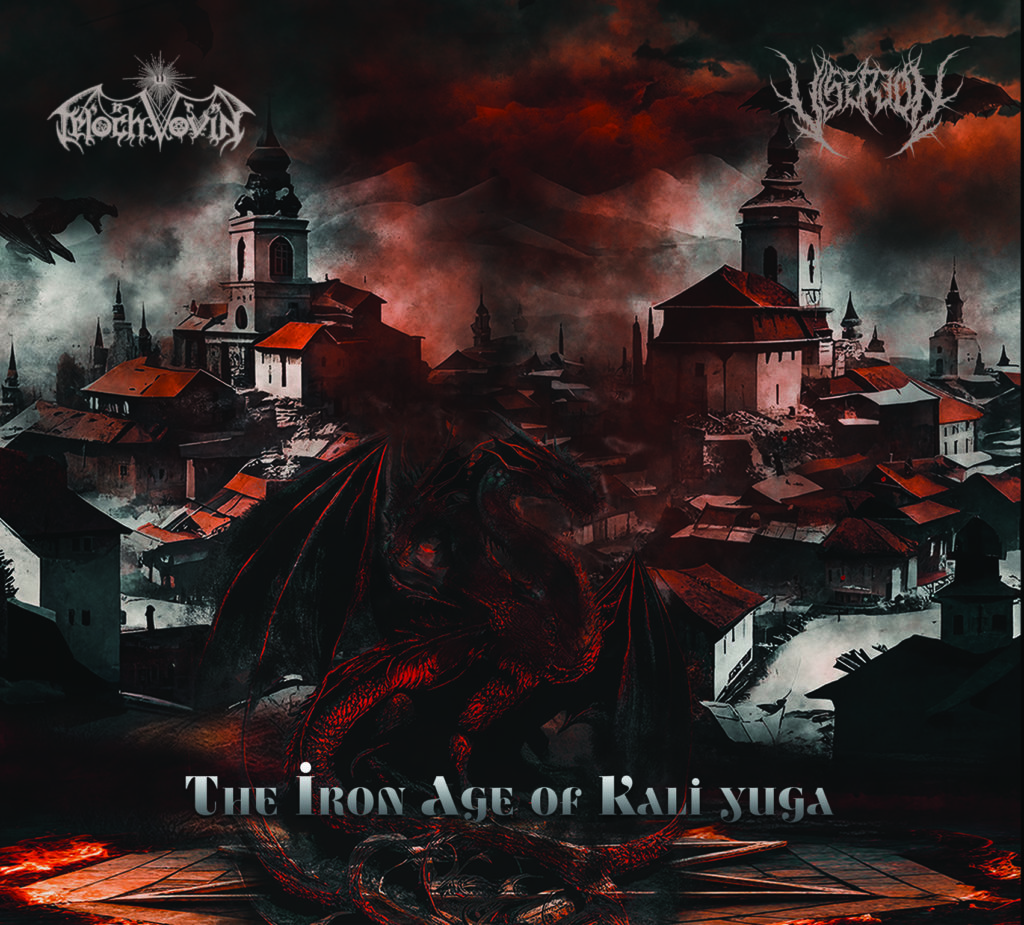 https://www.telochvovin288.bandcamp.com
https://scalesofvovin333.bigcartel.com
https://www.instagram.com/telochvovin666
https://www.facebook.com/TelochVovinOfficial
https://viserion.bandcamp.com
https://www.instagram.com/viserion_official
https://www.facebook.com/ViserionOfficial
https://twitter.com/viserionband