photo by Jessica Roberts
Revamped New York City-based black metal sect will take part in the Crimen Laesae Maiestatis Divine virtual concert this Saturday, December 12th.
Following a recent personnel shift which sees an almost entirely new lineup, the revamped TELOCH VOVIN sees founding guitarist Grigori joined by drummer Ash, bassist Saturnus, lead guitarist C.0.S., and dueling vocalists Telal and Baba Ogun. The new collective has been diligently working on new material throughout 2020, and recently issued two new singles – "The Rite ov the Harvest Pt 1: The Rite ov the Reapers Blade" and "A Dirge to the Death ov Life, Love and Hope" – both pre-production versions of songs which will be finalized and included on a new split album to be announced in the months ahead.
TELOCH VOVIN will showcase the new lineup in their upcoming participation in Crimen Laesae Maiestatis Divine, a livestream event hosted by Armageddon Productions and NY Metal Scene. With the filming and recording handled by Next Phase Studios, the multi-camera virutal concert will also feature Charged For Battle and Bloodfeast, with each band playing an extended set followed by interviews and more.
Watch the livestream event at 7:30pm EST on December 12th HERE. See a preview of the event with TELOCH VOVIN performing "Samael Lord Of The Second Death" now at THIS LOCATION.
TELOCH VOVIN's Grigori will take part in an interview previewing the event. Tune in to Metal Messiah Radio today – Tuesday, December 8th at 7:00pm EST HERE. Also stream the band's two new pre-production samples HERE.
Watch for additional updates from TELOCH VOVIN to be issued over the months ahead as the new lineup confirms additional rituals.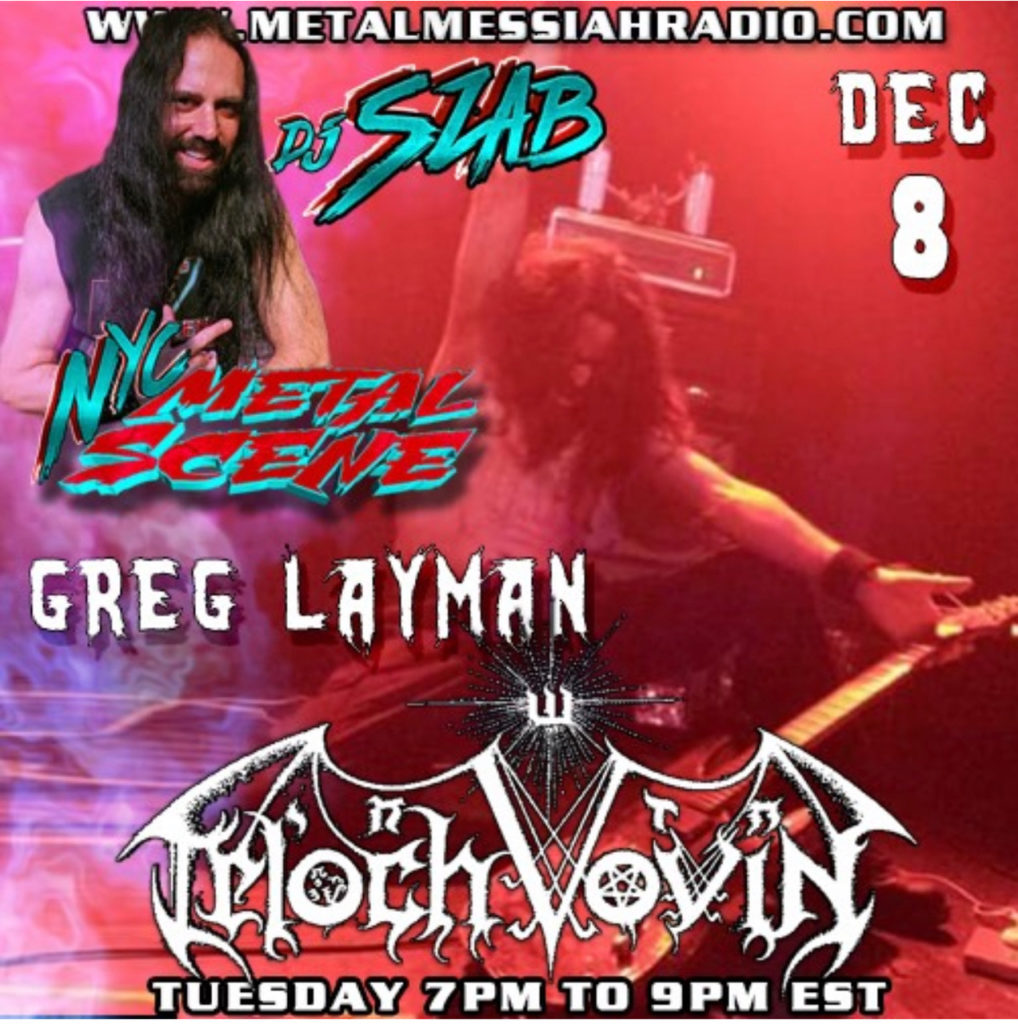 http://www.facebook.com/TelochVovinOfficial
http://www.telochvovin288.bandcamp.com
http://www.scalesofvovin333.bigcartel.com
http://www.reverbnation.com/telochvovin