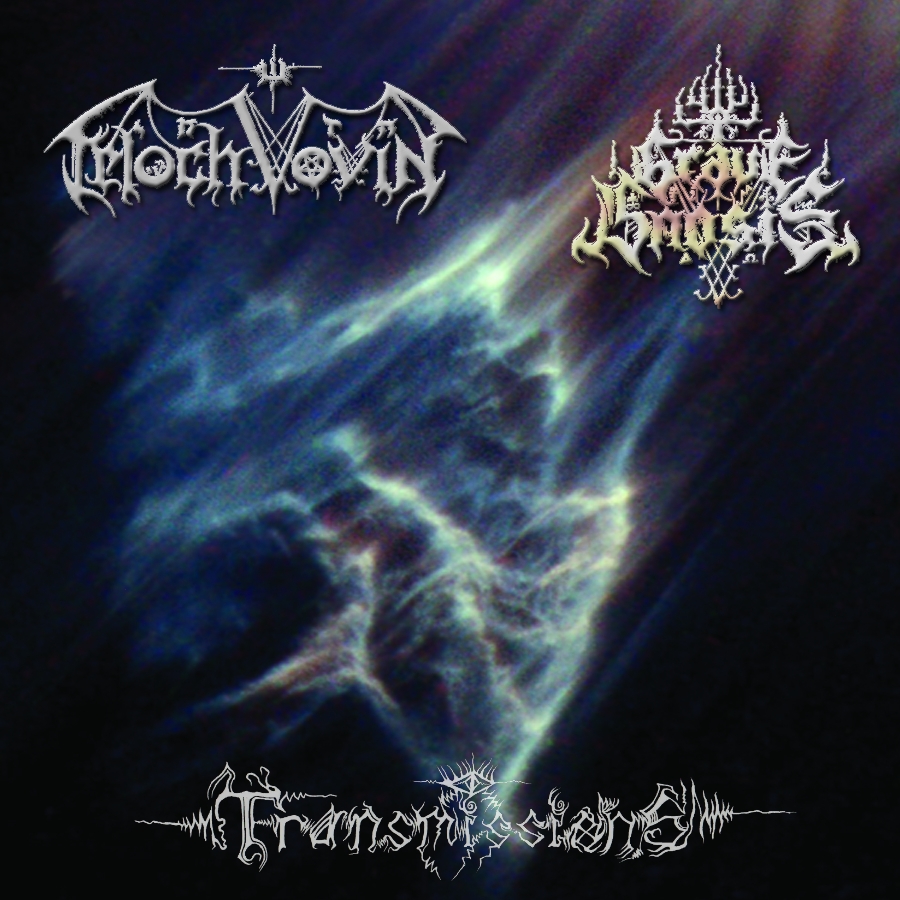 Decibel Magazine is now streaming Transmissions, the new split 12″ release between New York's TELOCH VOVIN and Florida's GRAVE GNOSIS, just days ahead of its release this Friday.
TELOCH VOVIN's side of the Transmissions split features "Treatise On The Left Emanation," which was recorded at REI and Studio Pentagrammaton and features guest guitar khaos by Doug Randazzo and screams by the Dragon's Coven. The band issues of the track, "'Treatise On The Left Emanation' is a sonic Hymn to the Sacred Khaos, a ritual in musical form invoking the adversarial forced of the Void before creation and an expression of our interaction with the primal energies as they have manifested within and around us."
GRAVE GNOSIS delivers "Ravenmocker" on Transmissions, the track recorded by the band at Sixth Gate Studios and featuring guest vocals by H. MacRea of Thaumiel. The Ravenmocker is a figure of Cherokee (tzalagi) lore. The band offers, "'Ravenmocker' is a hymn of praise unto the dark spirits of Native American lore. Those who have traversed paths unknown and come to reside in the world between worlds. Through this sonic offering we call to them to guide us as we take our first steps toward the throne of Death."
Stream the TELOCH VOVIN / GRAVE GNOSIS split at Decibel Magazine RIGHT HERE.
The Transmissions split will see release this Friday, July 27th; find preorders via TELOCH VOVIN at THIS LOCATION and GRAVE GNOSIS at THIS LOCATION.
New York City-based TELOCH VOVIN's music is about creation transcending creator. The band's art is about the release of the spirit from the terrestrial bonds and the freedom that follows. TELOCH VOVIN is more a coven than a band. Its members are like-minded Individuals who have joined together to focus their negativity, hatred, disgust and scorn and channel it back into the world; a monument to transcendental death, built with the members' very flesh.
TELOCH VOVIN officially welcomes Dhumavati to their ranks. After months of her performing bells and effects live with the band, she has just recorded for the band's impending full-length being completed for the months ahead. The band has announced a show September 1st in Brooklyn with Mortician and others.
St. Petersburg-based GRAVE GNOSIS was formed in 2015 with the sole intent of expressing the divine experience of death in full transcendent reverence. Translating ritual, myth, and worship into hymns of the inexpressible and untamed beauty that lies beyond the borders of our mundane world. Blending wide extremes of genre and a ceremonial live performance, the ever-growing cult stands as a monument in honor of the black sun of death. By acts of traitorous spite, may the words of creation fall silent. In Nomine Tiamat.
GRAVE GNOSIS recently completed a very successful string of dates on the By Moloch's Light tour across the US East Coast and will announce new live dates in the coming months.
TELOCH VOVIN Live:
9/01/2018 Lucky 13 Saloon – Brooklyn, NY w/ Mortician, Cult Of Frost, Bleacheater [info]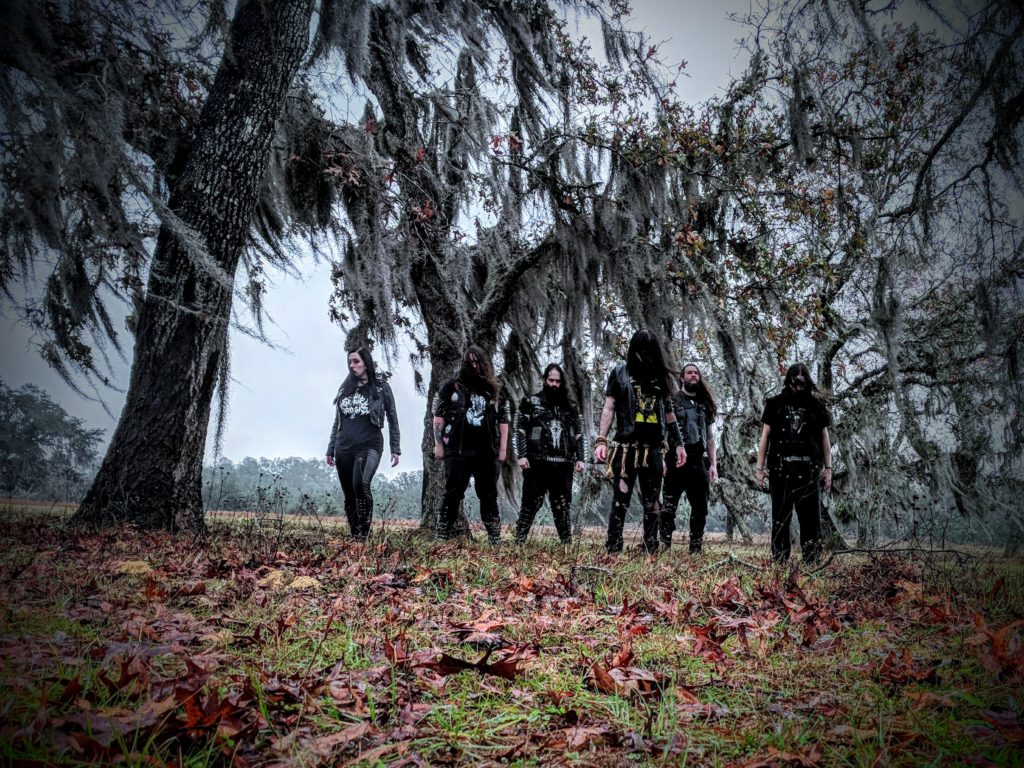 https://telochvovin288.bandcamp.com
https://www.facebook.com/TelochVovinOfficial
https://gravegnosis.bandcamp.com
https://www.facebook.com/gravegnosis