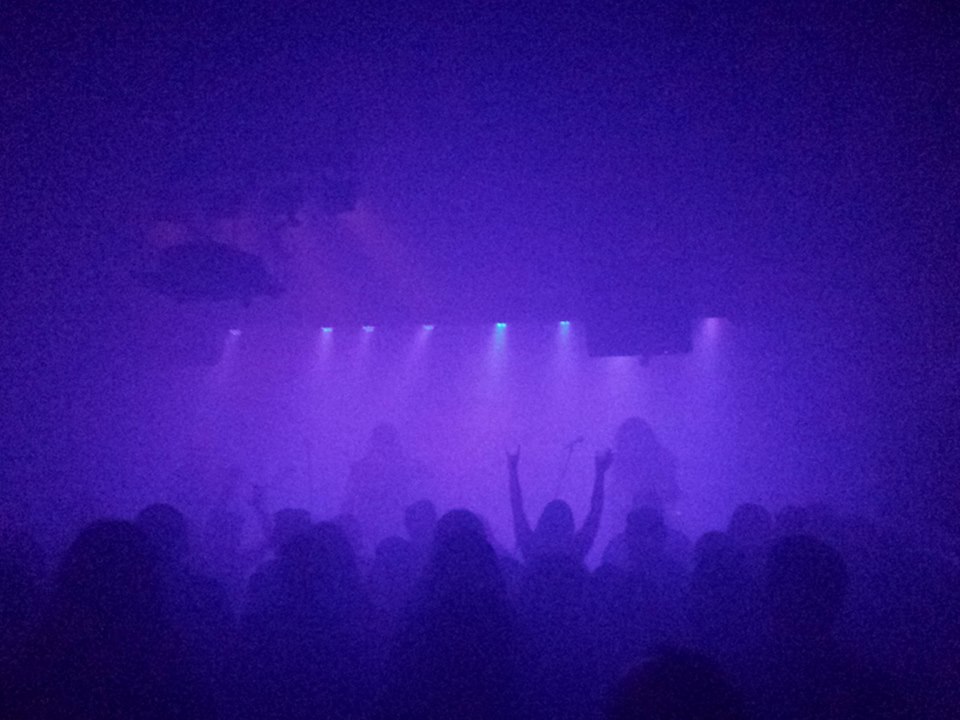 Further Down The Tunnel, the new EP from New York City-based back metal coven, TELOCH VOVIN, is now playing in its entirety at American Aftermath in advance of its impending eclipse with humanity on the Fall Equinox next week.
Through a punishing Khaotic disease ridden, occult-based, black/death metal attack infiltrated with ceremonial bells, chimes and unorthodox instrumentation amidst layered vocal insanity, TELOCH VOVIN's latest release, Further Down The Tunnel sees the outfit's cruel tones delivered with more searing clarity than ever, showing the band honing their craft while retaining the Khaotic unchained maliciousness one would expect from the band. With five tracks engineered, mixed and mastered by Jos-Sothoth resulting in nearly a half-hour of tormented disharmony, the EP takes the listener one step further from the light at the end of the proverbial tunnel, and deepening the souls fall into Khaos.
Let the wrath of TELOCH VOVIN's Further Down The Tunnel incinerate everything in earshot through American Aftermath now at THIS LOCATION.
TELOCH VOVIN will independently issue Further Down The Tunnel digitally and on CD on the first day of Fall, September 23rd. Preorders for the CD and other merch including patches, prior releases, ceremonial candles and more are available HERE and digital preorders available HERE.
Following an absence of shows since last year, TELOCH VOVIN will also return to the stage in support of their new works. Already confirmed is an appearance at the first day of the Rage Of Armageddon Fest at Saint Vitus Bar in Brooklyn alongside Broken Hope, Embalmer and more, with additional live Rituals to be announced.
TELOCH VOVIN Live:
10/16/2015 Saint Vitus Bar – Brooklyn, NY @ Rage Of Armageddon Fest w/ Broken Hope, Embalmer
TELOCH VOVIN has amassed a diehard legion of devotees over the past three years, regionally via notable live performances throughout the greater New York City area and internationally through several independent recordings. Lyrically, the outfit delves further into the abyssal unknown than a great majority of their peers, with an incredibly devoted intensity to their craft based upon the rites and rituals of the temple surrounding the band. Their live rituals see the stage set with candlelight altars, sacrificial bones and ritual blood, setting the atmosphere of said venue ablaze with an aura of pure death worship.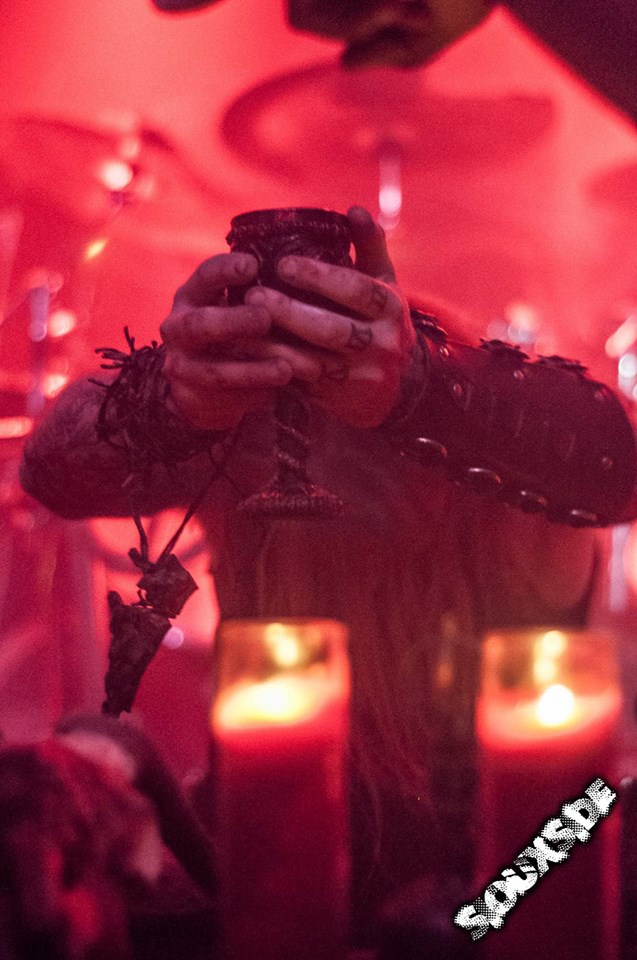 http://www.telochvovin288.bandcamp.com
http://www.scalesofvovin333.bigcartel.com
http://www.facebook.com/TelochVovin333
http://www.reverbnation.com/telochvovin