Colours In The Dark, the forthcoming new studio recording from Finnish songstress/former Nightwish soprano, TARJA, is just two weeks away. In celebration of its long anticipated release, today Metal Insider brings fans the epic "Medusa." The eight-plus minute track features a duet with Blue October's Justin Furstenfeld and serves as the closing to an elegantly heavy, deeply emotional magnum opus.
Said Metal Insider, "From Lacuna Coil-esque goth metal to classical, this haunting track spans genres." Check out "Medusa" at THIS LOCATION.
Despite her light and airy character, the music of TARJA has always been shrouded "in black" – the color of heavy rock, mystery and grace. Mixed and mastered by Tim Palmer (Pearl Jam, U2) in Austin, Texas, Colours In The Dark follows the charting successes of 2007's My Winterstorm and 2010's What Lies Beneath and delivers over an hour of music which includes grandiose orchestra and choir arrangements.
Crowned "'Overwhelming, surprising and massive" in an impressive 95/100 score by Aardschok, Colours In The Dark, delivers that same darkness highlighted by an array of sonic landscapes and musical atmospheres. Boasts About.com, "Tarja Turunen's voice is a force of nature, dominant and dominating. The former lead singer for Nightwish fills her lungs and turns Colours In The Dark into the fury of the four winds. From the bombastic opener 'Victim of Ritual' to the exquisite closer 'Medusa,' in which she shares her hurricane-proof microphone with Blue October's Justin Furstenfeld, Colours In The Dark is a colossal battle royale of operatic soprano, keyboard orchestra and Alex Schlopp's ENGL amplifier madness." Adds Sea of Tranquility, "This album is magic."
Colours In The Dark will be released in North America via Eagle Rock imprint Armoury Records on September 24, 2013.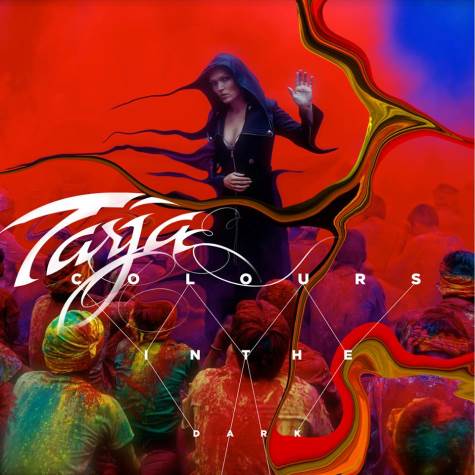 http://www.tarjaturunen.com
http://www.facebook.com/tarjaofficial
http://www.eaglerockent.com