Italian avant extreme metal collective SYK will kick off a European headlining tour this April. Slated to commence April 17th in Milan, Italy, and run through April 29th in Prague, Czech Republic, the journey includes a performance at this year's edition of Roadburn.
Additionally, the band will play four special shows – three in Italy; one in Slovenia — supporting Godflesh in May. See all confirmed dates below.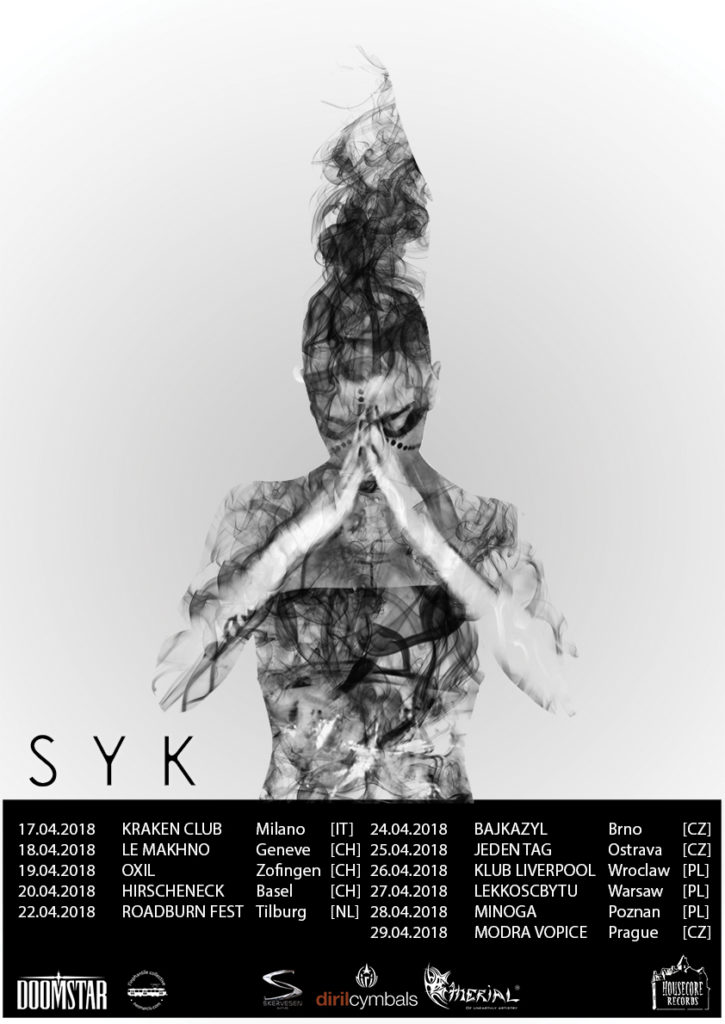 SYK:
4/17/2018 Kraken Pub – Milan, IT
4/18/2018 Le Makhno – Geneve, CH
4/19/2018 Oxil – Zofingen, CH
4/20/2018 Hirscheneck – Basel, CH
4/22/2018 Roadburn – Tilburg, NL
4/24/2018 Bajkazyl – Brno, CZ
4/25/2018 Jeden Tag – Ostrava, CZ
4/26/2018 Klub Liverpool – Wroclaw, PL
4/27/2018 Lekkoscbytu – Warsaw, PL
4/28/2018 Minoga – Poznan, PL
4/29/2018 Modra Vopice – Prague, CZ
w/ Godflesh
5/03/2018 Circolo Magnolia – Segrate – Milan, IT
5/04/2018 EVOL Club Roma – Rome, IT
5/05/2018 Freakout Club – Bologna, IT
5/06/2018 Mostovna – Nova Gorica, SI
SYK released their exhilarating I-Optikon full-length via Housecore Records last year. Led by the nihilistic vocal assault of Dalila Kayros, SYK scorches ears and torches the soul with their grim, complex, and mercilessly weighty brand of noise-laden, apocalyptic-sounding savagery. SYK was forged by Stefano Ferrian and Federico De Bernardi Di Valserra, both former members of the well-known long-running avant-grind monstrosity Psychofagist and is rounded out by drummer Federico De Bernardi di Valserra. I-Optikon was produced by Philip H. Anselmo (Down, Superjoint, Philip H. Anselmo & The Illegals etc.) and Stephen Berrigan (Down, Philip H. Anselmo & The Illegals, Eyehategod, Haarp, Classhole, etc.). A worthy listen for fans of Meshuggah, Crisis, Diamanda Galas, Starkweather, and general sonic annihilation.
To purchase I-Optikon, visit the Housecore Store at THIS LOCATION.
"…an absolutely bizarre and surreal heavy metal experience." — New Noise Magazine
"…an artsy, unconventional fusion of Meshuggah guitar and drumwork with off-kilter clean vocals from one Dalila Kayros. She bares a similar nihilistic approach to melody as Björk Guðmundsdóttir. Hers is a bit more aggressive, but I can't think of a single more appropriate comparison. Compositions are quite technical, and the results are unlike anything else I have heard." — Metal Trenches
"…female vocals that carry a yell like Exene Cervenka, if done with the same power as Henry Rollins." — Echoing Magazine
"…a peculiar release that should sit well with adventurous listeners," — Metal Rules
"… a trip through the empty, shattered halls of someone's emotional insane asylum. It's kind of like a soundtrack to a really good Dario Argento film; it's music to swallow glass by." — Skulls 'N' Bones
SYK:
Dalila Kayros – vocals/synths
Stefano Ferrian – guitar
Marcello Cravini – guitar
Federico De Bernardi di Valserra – drums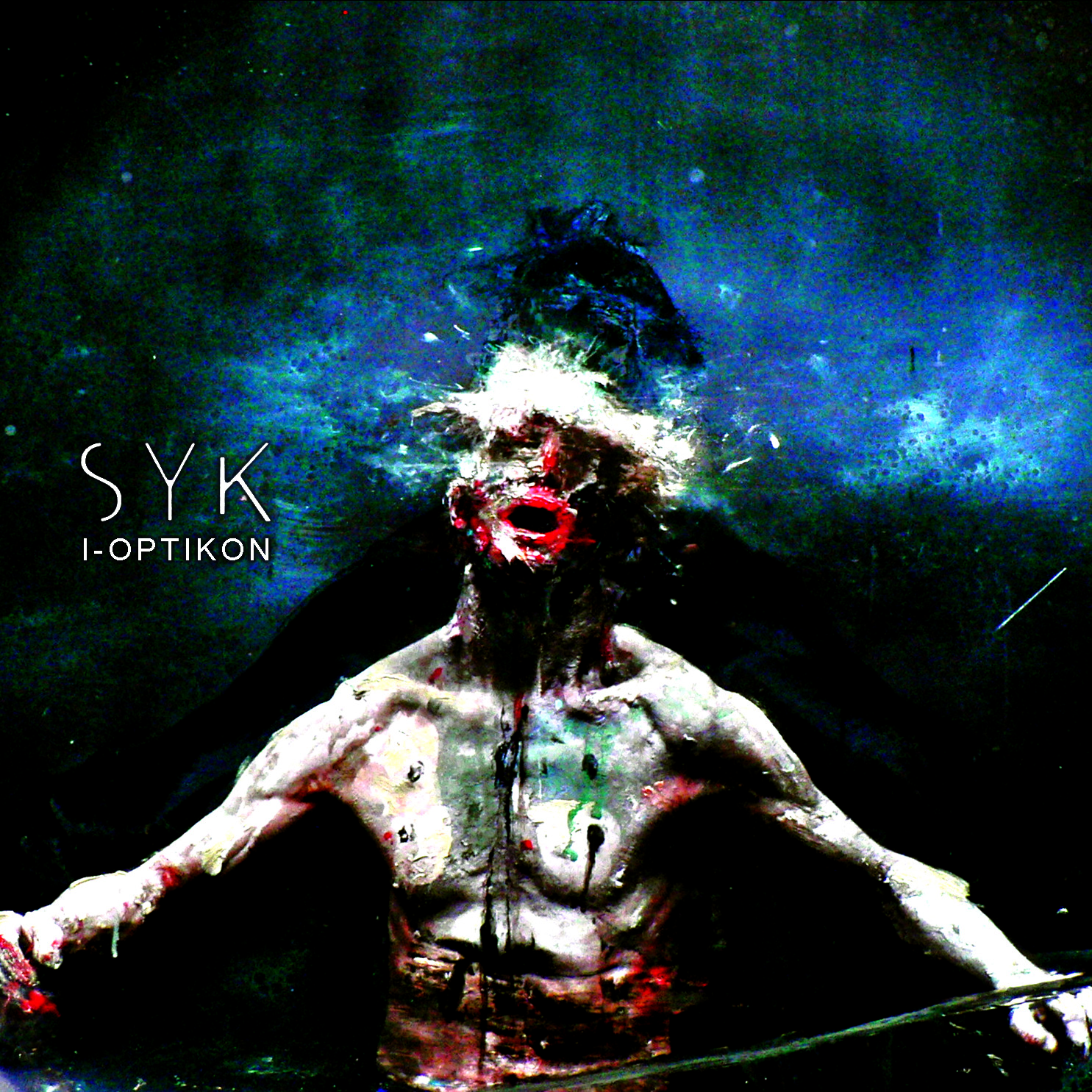 http://www.facebook.com/syk.official
http://www.thehousecorerecords.com
http://www.thehousecorestore.com
http://www.facebook.com/housecorerecords