photos by Erica Torelli
On the eve of its release, Lambgoat is today hosting an exclusive stream of Threes, the fifth LP from Chicago's SWEET COBRA.
Trying to describe or label SWEET COBRA would be doing them a disservice. At this point, they've accomplished the rare task of developing their own unique voice in a choir of thousands. Threes is simply an honest rock album that harkens back to the day that musicians got together in a room and created with no agenda aside from organizing noise. There are a lot of familiar sounds, but nothing is on the nose. With Threes, SWEET COBRA has truly broken the mold for what is expected of punk-influenced bands and left the door open for other acts in the heavy spectrum of music to follow.
Aside from the tonal variety heard in the instrumentation on SWEET COBRA's Threes, the production displays a wide range of timbre as well. This is in thanks to the broad cast of engineers who helped capture the recording. Threes was recorded at Earth Analog by Matt Talbott (Hum), with initial tracking done at Electronical by Allen Epley and Eric Abert (Shiner, The Life And Times), with mixing handled by Kurt Ballou (Converge) at Godcity Studio, mastering handled by Magnus Lindberg (Cult Of Luna), and the cover art created by Bill Connors. Joining drummer Jason Gagovski, vocalist/bassist Timothy Remis, and guitarist/pianist Robert Arthur Lanham Jr., Sarah Olmsted adds backing vocals to "Wet Brain," and Matt Talbott provides additional guitar on "Soft 11," which makes its first public appearance today.
Stream SWEET COBRA's Threes early first only through Lambgoat now at THIS LOCATION.
Threes sees digital release on Pax Aeternum this Friday, November 11th, with the vinyl version to follow via the band's Hawthorne Street Records in January. Find digital preorders HERE and physical preorders HERE, and see the official video for the lead single, "Coats," HERE.
Watch for new videos from Threes as well as new live dates supporting the album to be posted alongside updates on the vinyl version and more over the weeks ahead.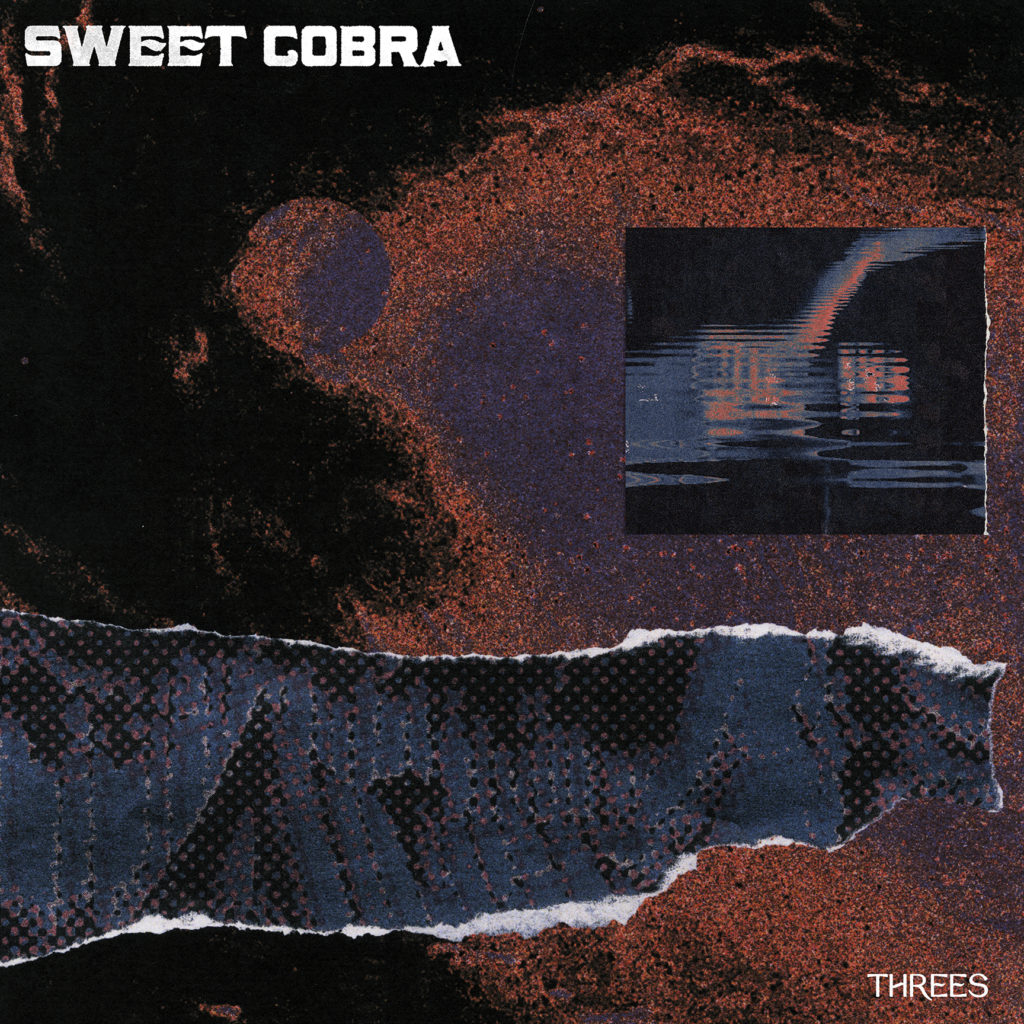 https://sweetcobra.bandcamp.com
https://www.instagram.com/sweetcobraband
https://www.facebook.com/sweetcobra
https://hawthornestreetrecords.merchtable.com
https://hawthornestreetrecords.bandcamp.com
https://www.facebook.com/hawthornestreetrecords
https://www.instagram.com/hawthornestreetrecords
https://www.youtube.com/user/hawthornestreet
https://www.facebook.com/paxaeternumdigital
https://www.instagram.com/paxaeternum
https://twitter.com/pax_aeternum
https://paxaeternum.bandcamp.com