Urraca, the debut album by Minneapolis-based exploratory death metal trio, SUNLESS, is out today, independently released by the band as they kick off their Central US tour with Grogus at a hometown record release show tonight.
Tracked by Adam Tucker at Signaturetone Recording in Minneapolis (The Crinn, Ambassador Gun, Maeth), and mixed/mastered by Colin Marston at Menegroth, The Thousand Caves in Queens, New York, the band's Urraca delivers a relentlessly engaging onslaught of complex and dissonant death metal, with nine tracks encompassing a dense forty-four minutes, and artwork by friend, lyricist, and former bandmate, Andrew Notsch (ex-Youwretch).
Urraca is out today with digital, digipak CD, and cassette order options posted with the album streaming HERE.
SUNLESS kicks off their two-week-long tour supporting Urraca with a hometown show tonight. Touring alongside Minneapolis cohorts, fungal death-sludge act, Grogus, the caravan will rampage across the Central US through March 11th.
SUNLESS Urraca Central US Tour 2017 w/ Grogus:
2/24/2017 Reverie Café And Bar – Minneapolis, MN *record release show w/ Faces Of The Bog, Aziza
2/25/2017 Bar Bar – Denver, CO
2/26/2017 Black Sheep – Colorado Springs, CO
2/27/2017 The Underground – Santa Fe, NM
2/28/2017 The Shop – Amarillo, TX
3/01/2017 Your Mom's – Oklahoma City, OK
3/02/2017 The Void – San Antonio, TX
3/03/2017 The Lost Well – Austin, TX
3/04/2017 TBA
3/05/2017 Siberia – New Orleans, LA
3/06/2017 The Shed – Tuscumbia, AL
3/07/2017 Blackbird Tattoo & Gallery – Nashville, TN
3/08/2017 Growlers – Memphis, TN
3/09/2017 Now That's Class – Cleveland, OH
3/10/2017 Underground Lounge – Chicago, IL
3/11/2017 Frank's Powerplant – Milwaukee, WI
"Overall reminding me of both Baring Teeth and Imperial Triumphant, but crossbred together into one bizarre forward-thinking force… Urraca never feels like a mindless derivative experience without anything fresh brought to the table of their own." – Metal Injection
"…a Gorguts-ian psychedelic death metal trip that will impress with their technical proficiency as much as their ability to craft attention-grabbing and captivating songs… Even at their most dissonant, everything locks together nicely without any one thing sounding like it's dripping with sonic highlighter." – Heavy Blog Is Heavy
"…SUNLESS are one of the best bands to come into the scene, and Urraca is a monstrous debut. They feel new and fresh in spite of their obvious influences, which is more than can be said for many other bands out there. So why should you care about Sunless? Because they fucking crush the competition. 5/5″ – Toilet Ov Hell
"…SUNLESS delivers a crumbling, discordant take on death metal akin to all the bands mentioned above, and does it rather well." – Teeth Of The Divine
"SUNLESS have reignited my passion for strange, experimental and abstract extreme metal with a confident and frequently engaging album. Consistently very good and occasionally great, Urraca is an accomplished debut that demands your time and attention to unlock the myriad of intricacies hidden within the jolting barrage. It's by no means a comfortable listen, but the rewards are well worth the extra effort." – Angry Metal Guy
There's a definite expansiveness to their playing, and all of the instruments gel so seamlessly into this captivating blend of hellish sounds that it's hard not to be drawn in." – Echoes And Dust
"This is not facile or easily discarded music at all. There's also much more of an emotive edge here than is the norm for this kind of thing, with light and shade being used well to enhance this approach where appropriate." – Wonderbox Metal
"…these songs are tight and eminently listenable while still being technically and rhythmically complex." – Indy Metal Vault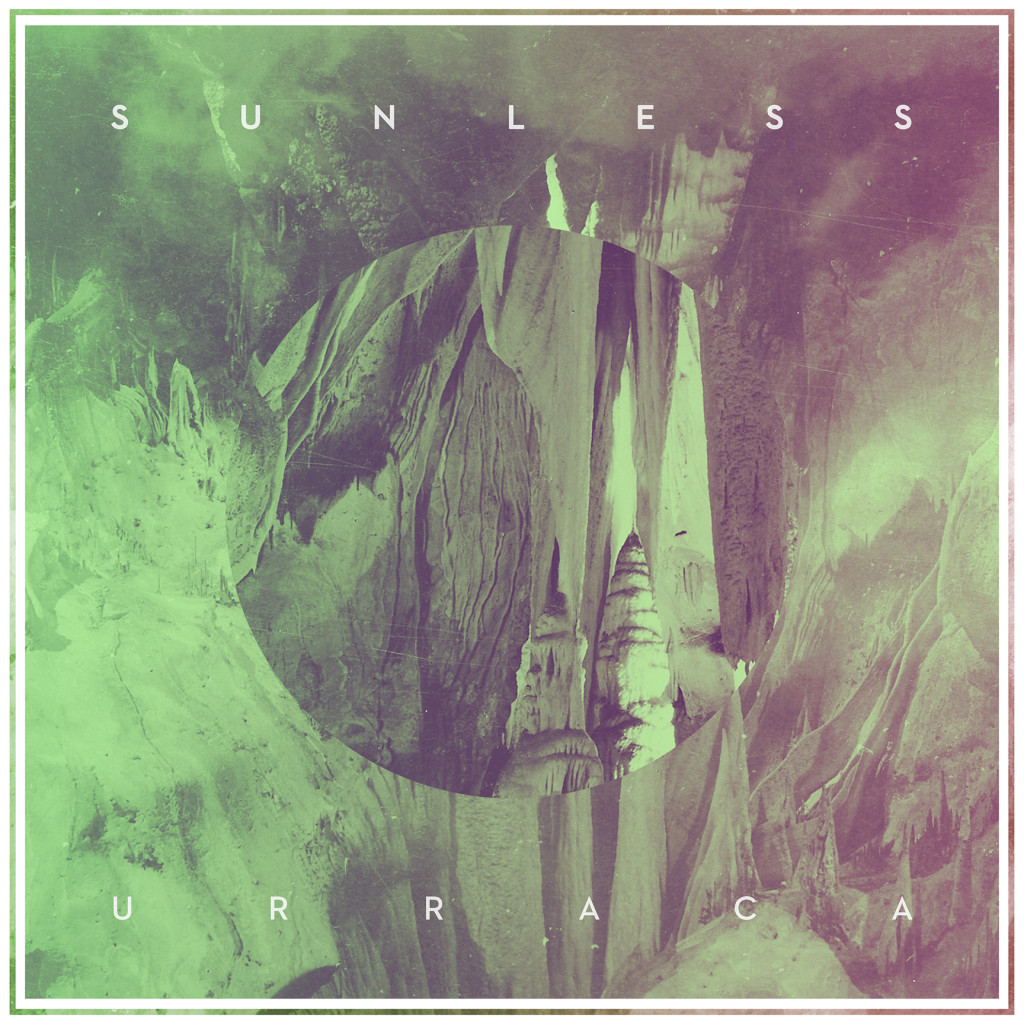 https://sunlessband.bandcamp.com
https://www.facebook.com/sunlessband
https://www.instagram.com/sunlessband
https://twitter.com/sunlessband
https://soundcloud.com/sunlessband
https://www.youtube.com/channel/UC2cULeGOpUCZuzAopKtYmzw