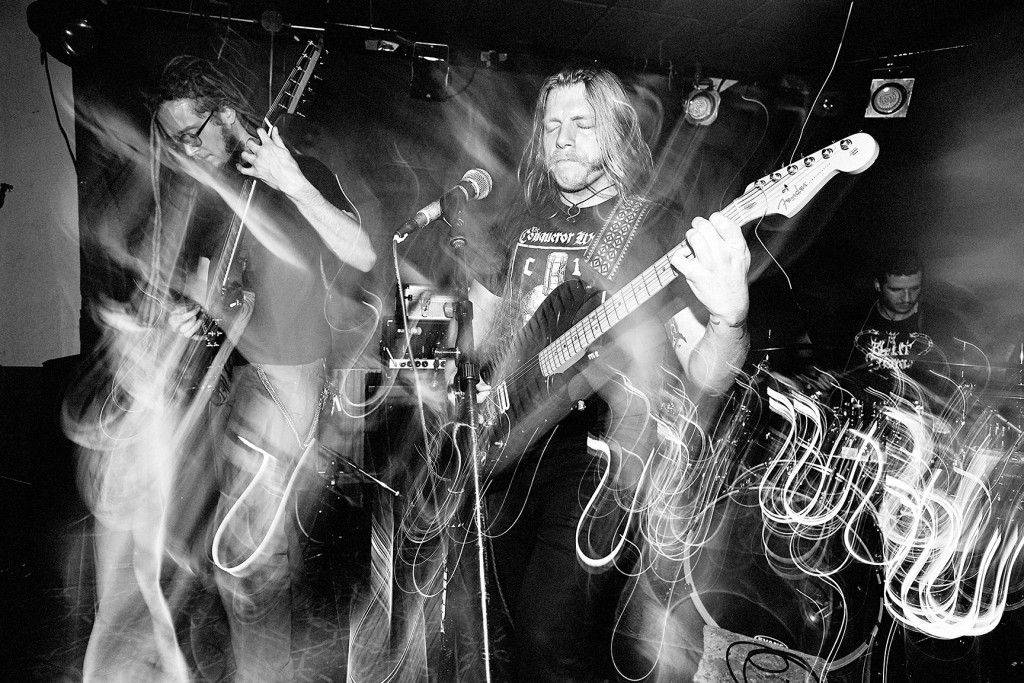 "Gathering At The Skull's Eye" is the new single to be dispatched from Minneapolis technical/avant-garde death metal trio SUNLESS, and their impending Urraca debut full-length, the track issued through a premiere at Heavy Blog Is Heavy.
SUNLESS reinterprets influence from pioneers of extreme, dissonant metal, such as Gorguts, Ulcerate, and Deathspell Omega through an abstract lens that is all their own, boasting a prominent rhythm section, a scattered assortment of time signatures, interwoven and complex arrangements, and bellowing death growls. Tracked by Adam Tucker at Signaturetone Recording in Minneapolis (The Crinn, Ambassador Gun, Maeth), and mixed/mastered by Colin Marston at Menegroth, The Thousand Caves in Queens, New York, the band's Urraca delivers a relentlessly engaging onslaught of complex and dissonant death metal, with nine tracks encompassing a dense forty-four minutes, and artwork by friend, lyricist, and former bandmate, Andrew Notsch (ex-Youwretch).
Heavy Blog Is Heavy refers to SUNLESS' Urraca as, "a Gorguts-ian psychedelic death metal trip that will impress with their technical proficiency as much as their ability to craft attention-grabbing and captivating songs," noting of the new song specifically, "'Gathering At The Skull's Eye' has it all on display: satisfyingly jarring transitions, spiraling and disorienting passages, time-warping pseudo-vamping, and the wherewithal to eviscerate listeners more ways than a T-1000. It's efficient as it is thorough, and crushing as it is entrancing."
Stream "Gathering At The Skull's Eye" only at Heavy Blog Is Heavy RIGHT HERE.
Also hear SUNLESS' "The Ancient Ones" only at Invisible Oranges RIGHT HERE.
Urraca will be independently released by SUNLESS with digital, digipak CD, and cassette formats to be made available on February 24th. Preorders for the physical formats are live at Bandcamp where you can also stream "Wishes Fallen On Deafened Ears" HERE.
SUNLESS also continues to finalize more shows and details of their two-week-long tour supporting Urraca. Beginning with a hometown show the day of the album's release, Friday, February 24th, the caravan then travels across the Central US through March 11th, touring alongside Minneapolis cohorts, fungal death-sludge act, Grogus.
SUNLESS Urraca Central US Tour 2017 w/ Grogus:
2/24/2017 Reverie Café And Bar – Minneapolis, MN *record release show w/ Faces Of The Bog, Aziza
2/25/2017 Bar Bar – Denver, CO
2/26/2017 Black Sheep – Colorado Springs, CO
2/27/2017 The Underground – Santa Fe, NM
2/28/2017 TBA
3/01/2017 Your Mom's – Oklahoma City, OK
3/02/2017 The Void – San Antonio, TX
3/03/2017 The Lost Well – Austin, TX
3/04/2017 TBA
3/05/2017 Siberia – New Orleans, LA
3/06/2017 The Shed – Tuscumbia, AL
3/07/2017 Blackbird Tattoo & Gallery – Nashville, TN
3/08/2017 Growlers – Memphis, TN
3/09/2017 TBA
3/10/2017 Underground Lounge – Chicago, IL
3/11/2017 Frank's Powerplant – Milwaukee, WI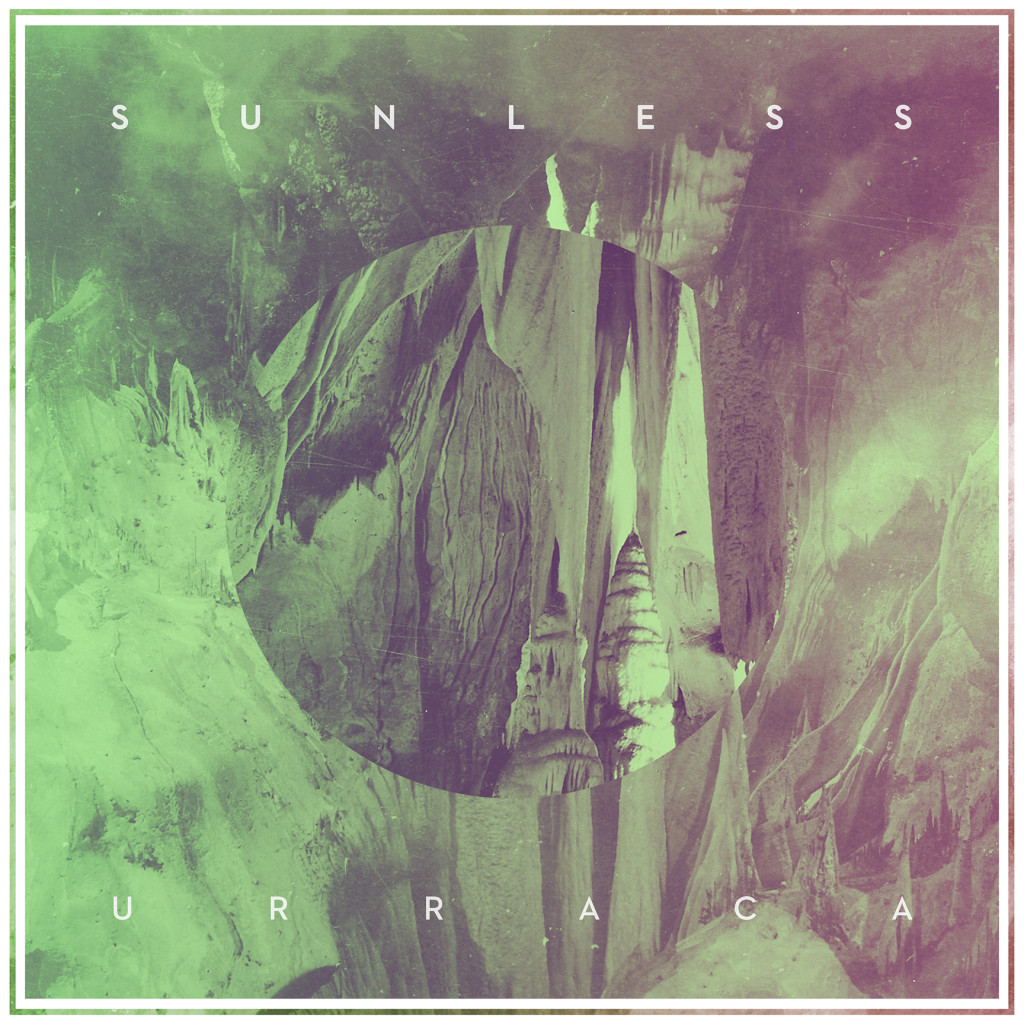 https://sunlessband.bandcamp.com
https://www.facebook.com/sunlessband
https://www.instagram.com/sunlessband
https://twitter.com/sunlessband
https://soundcloud.com/sunlessband
https://www.youtube.com/channel/UC2cULeGOpUCZuzAopKtYmzw