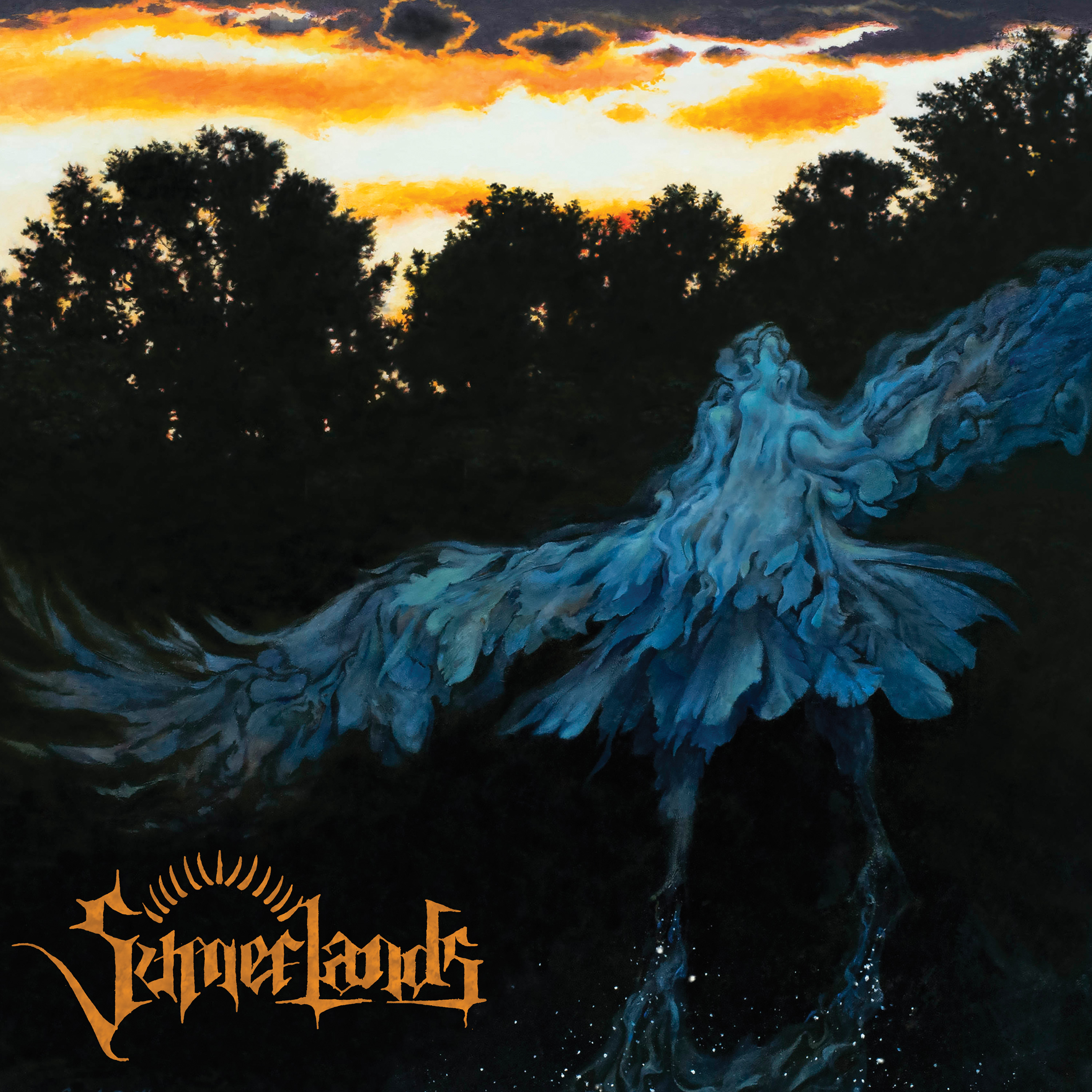 Formed by an all-star cast of scene veterans, heavy metal force SUMERLANDS burst out of the proverbial gates with a fully-formed sound on their Guardian demo in 2014. The band's output is one that calls to mind the most learned heavy metal ancestors and the most forward-thinking newcomers: one that sounds old but feels new. In its short existence, the band has already garnered widespread praise from the likes of Sputnik Music, No Clean Singing, and Pitchfork, the latter of which stated that "SUMERLANDS sounds like Cirith Ungol and every lost '80s American power metal band on steroids of steel, getting swole and flexing their might."
Now, Relapse Records is proud to join forces with SUMERLANDS for the release of their mammoth self-titled debut full-length of classic heavy metal. Inspired by the timeless, guitar-driven sound of the '70s and '80s, SUMERLANDS features former Hour Of 13/Atlantean Kodex vocalist Phil Swanson as well as renowned producer Arthur Rizk (Inquisition, Power Trip, Pissgrave) on guitars and behind the boards. Powerful guitar riffs and galloping rhythms meld flawlessly together with soaring vocals and pristine production to create strong, hook-filled, moody anthems. This is a new wave of American heavy metal at its finest.
Additionally, Sumerlands features artwork by the legendary Jos. A. Smith, the renowned and prolific artist who originally created the Bathory goat in the '70s. The album is due out this September 16th on CD, LP and digitally. Physical preorders and packages are available via Relapse.com HERE and digital preorders can be placed at the band's official Bandcamp page HERE.
Hear SUMERLANDS' first single "The Guardian" now via MetalSucks at THIS LOCATION.
Sumerlands Track Listing:
Seventh Seal
The Guardian
Timelash
Blind
Haunted Forever
Spiral Infinite
Lost My Mind
Sumerlands
SUMERLANDS' debut live performance will be held this October 1st at Union Pool in Brooklyn, New York with Eternal Champion, Crypt Sermon, and Chain, with additional shows to be announced soon
SUMERLANDS :
Phil Swanson – vocals
Arthur Rizk – guitar, synths
Justin De Tore – drums
John Powers – guitar
Brad Raub – bass
https://www.facebook.com/sumerlands
http://www.sumerlands.bandcamp.com
http://www.relapse.com
http://www.facebook.com/RelapseRecords