Tomorrow, one of the sickest death metal packages of the year begins, as SUFFERING HOUR, HISSING, and AEVITERNE launch their Northeastern US tour. All three bands are touring in support of albums released through their shared label home, Profound Lore Records.
The intense Reeking Virulent Reckoning Upon The Northeast tour runs from Saturday, September 3rd in Portland and hits New Haven, Boston, Brooklyn, Philadelphia, and Washington before its closing show next Saturday, September 10th in Chesapeake.
SUFFERING HOUR, HISSING, AEVITERNE Reeking Virulent Reckoning Upon The Northeast:
9/03/2022 Apohadion Theater – Portland, ME
9/04/2022 State House – New Haven, CT
9/06/2022 Middle East – Boston, MA
9/07/2022 Saint Vitus Bar – Brooklyn, NY
9/08/2022 Kung Fu Necktie – Philadelphia, PA
9/09/2022 Pie Shop – Washington, D.C.
9/10/2022 Riffhouse Pub – Chesapeake, VA
Forest Lake, Minnesota-based SUFFERING HOUR's second album, The Cyclic Reckoning, was released in February 2021, the record showcasing band sacrificing some of their technicality and chaos in favor of more atmospheric passages, as the band envisioned this record to be an unhindered display of negative emotion, seething or sombre. Based around themes of awakening, obsessions, and mental anguish, this is a natural continuation of everything that encompasses the band's ideas on life, death and beyond. This is SUFFERING HOUR at their most honest and fierce. Produced, mixed, and mastered by the band, The Cyclic Reckoning features cover artwork by Artem Grigoryev and additional art by Timothy Greico, Lucas Ruggieri, and Cold Poison.
No Clean Singing warned, "…be careful before you push that play button… because The Cyclic Reckoning is so disgustingly good, and so disturbingly addictive, that once you start listening to it you may never be able to stop," and  Decibel Magazine's 9/10 review included, "There's no band in death metal quite like SUFFERING HOUR — or in black metal for that matter, because what the Colorado-based black/death trio gets up to on their sophomore album seems to blend elements of both, and somehow neither… SUFFERING HOUR's sophomoric stunner reaches full-blown audial apotheosis."
The Cyclic Reckoning is out now on CD, LP, and digitally HERE.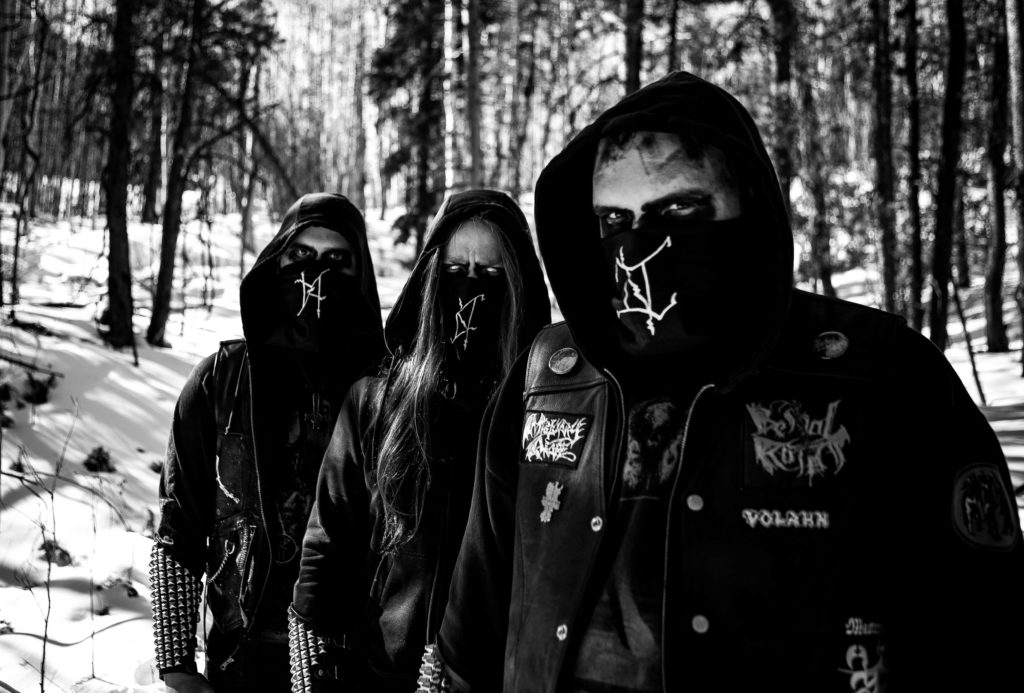 SUFFERING HOUR by Alvino Salcedo
Washington's extreme metal trio HISSING was formed in 2014 out of a mutual interest in mutilating sounds and exploring the outer limits of black and death metal, resulting in savage displays of ominous and dissonant noise-drenched death. Released in July of this year, the second HISSING LP Hypervirulence Architecture sees the band their sound into more nightmarish, trance-inducing, mercurial, and mind-altering sonic dominions. The album's seven scathing movements were recorded and mixed by Detto and mastered by Dan Lowndes, the album adorned with cover and interior art by Sindre Foss Skancke and additional art by Ethan McCarthy.
Decibel Magazine wrote, "HISSING vend the sort of death metal that's really more of a deformation of the genre than an exercise in it. Patterns ruthlessly honeycomb into hypnotizing rosettes beneath a fog of extremely raw production." The Quietus states, "HISSING continue to defy easy categorization, mixing elements of cavernous death metal and drone/doom together with the unbridled intensity of a grindcore band, and this could well be their most unhinged and caustic release yet."
Hypervirulence Architecture is available on LP, CD, cassette, and digitally HERE.
HISSING
New York City-based avant death metal quartet AEVITERNE, formed from the ashes of Flourishing with members of Artificial Brain and Luminous Vault within its ranks. Their caustic debut LP, The Ailing Facade, saw release in March of this year, plunging listeners into hellish headspaces of dread, anxiety, and unease through dynamic songwriting and deliberate, nearly narrative sequencing rather than effects pedal abuse, made even queasier and more disorienting through subtle electronics and additional layers of percussion. The Ailing Facade was engineered and mixed by Ian Jacyszyn, with drum engineering and mastering by Colin Marston (Gorguts, Krallice), and the album was completed with artwork and layout by Mark McCoy (Full Of Hell, Pig Destroyer).
Decibel Magazine's review hailed, "More than a record where repeated sins reveal different sounds hiding among the strata, The Ailing Facade seems to almost alter the perception of its listener while enticing them further into its unpredictable depths. Guarantee any fan of death-tinged heavy music who might stumble upon this record will soon find themselves trapped within its manifold rooms and corridors." PopMatters proclaimed, "What AEVITERNE have managed to do is quite astonishing. They have seamlessly incorporated these different aspects into their death metalcore… an excellent work and puts it early in the year in the conversation for one of the strongest records of 2022."
The Ailing Facade is out now on CD, LP, and digital platforms HERE.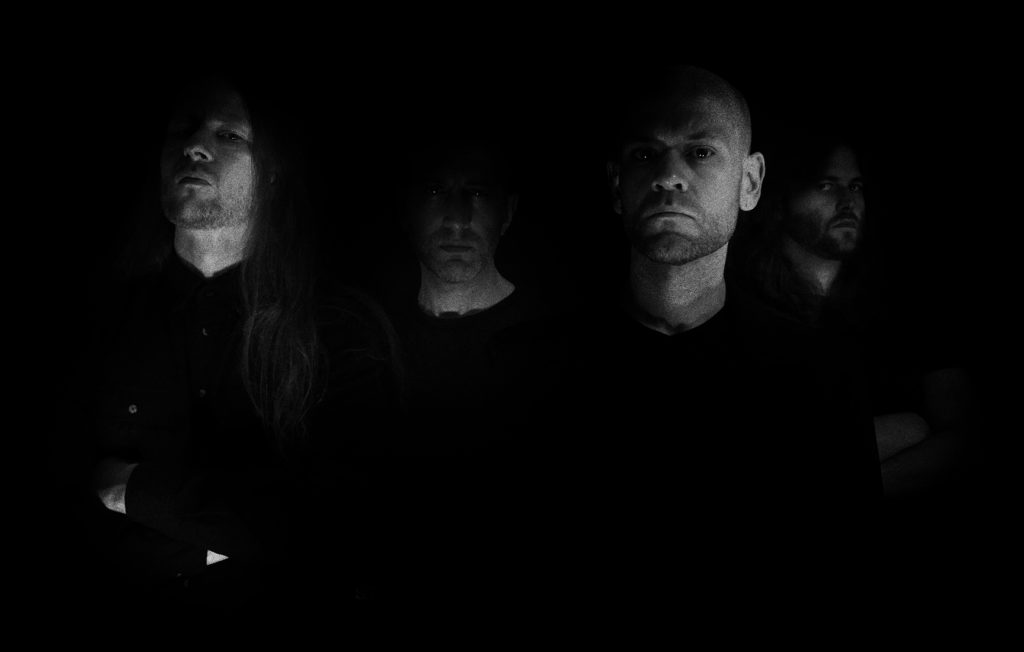 AEVITERNE by Matthew Ahearn
https://www.facebook.com/SufferingHourMetal
https://sufferinghour.bandcamp.com
https://hissingseattle.bandcamp.com
https://www.instagram.com/hissing.death
https://www.facebook.com/hissingseattle
https://aeviterne.bandcamp.com
https://www.facebook.com/aeviterne
https://www.instagram.com/aeviterne_band
https://profoundlorerecords.com
https://www.profoundlorerecords.bandcamp.com
https://www.instagram.com/profoundlorerecords
https://twitter.com/profound_lore
https://www.facebook.com/profoundlorerecords