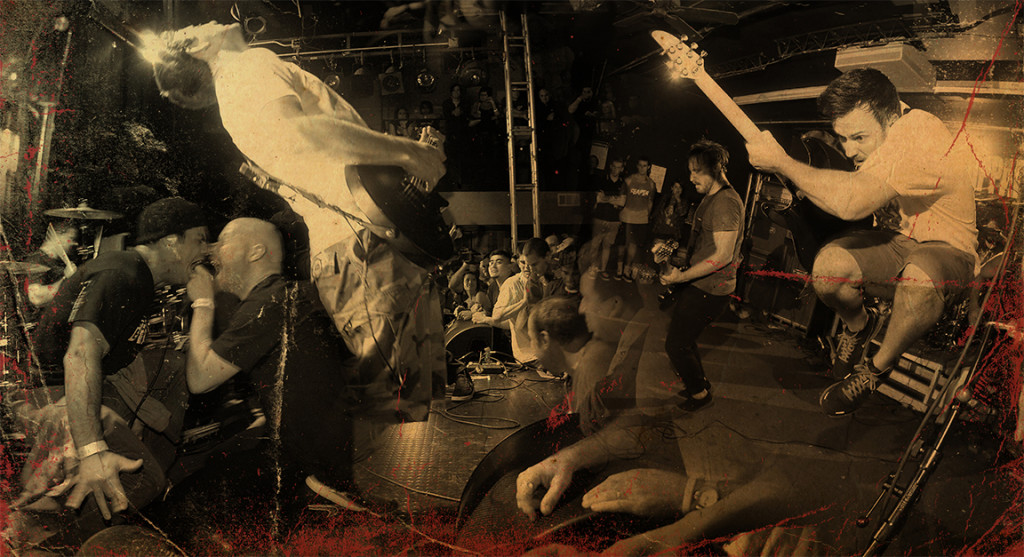 As WAR Records prepares to issue STRIFE's Live At The Troubadour, No Echo has debuted the crushing classic "Lift," from 1994's monumental One Truth, is now playing alongside an interview with STRIFE guitarist and WAR Records founder Andrew Kline.
Stream STRIFE's "Lift" from Live At The Troubadour at No Echo HERE.
STRIFE's Live At The Troubadour will see release through WAR Records for Record Store Day, Friday, November 24th. The Record Store Day-exclusive version comes in a run of 500 copies on red LP+DVD, and the label will issue a CD+DVD version as well.
Find preorders for the CD+DVD: HERE, iTunes preorders HERE, and Bandcamp preorders HERE. Check with your local Record Store Day participating store for the vinyl.
Recorded live at the legendary Troubadour in Los Angeles, California on February 5th, 2005, STRIFE's Live At The Troubadour showcases the band at their most ferocious, with an equally energetic hometown crowd surging on all cylinders for the entire set. Featuring the original lineup of STRIFE playing songs spanning their Victory Records-released first three albums – 1994's One Truth, 1997's In This Defiance, and 2002's Angermeans — the forty-three-minute performance delivers eleven of the band's most iconic tracks recorded to 24-track audio to accompany a five-camera DVD shoot. After a twelve-year wait, the long-awaited STRIFE Live At The Troubadour live album will finally see the light of day.
Featuring fully mastered audio and video versions of the set, the audio for Live At The Troubadour was recorded by John St. James, mixed by Mike Sarkisyan and Tommy Decker, and mastered by Arthur Rizk (Power Trip, Trapped Under Ice, Cavalera Conspiracy), and the live footage was filmed by Nate Weaver, Matt Bass, Mark Kienlen, and director of Photography, Brian Hodge. Todd Jones from Internal Affairs then – now of Nails – provides guitar on the track "Force Of Change."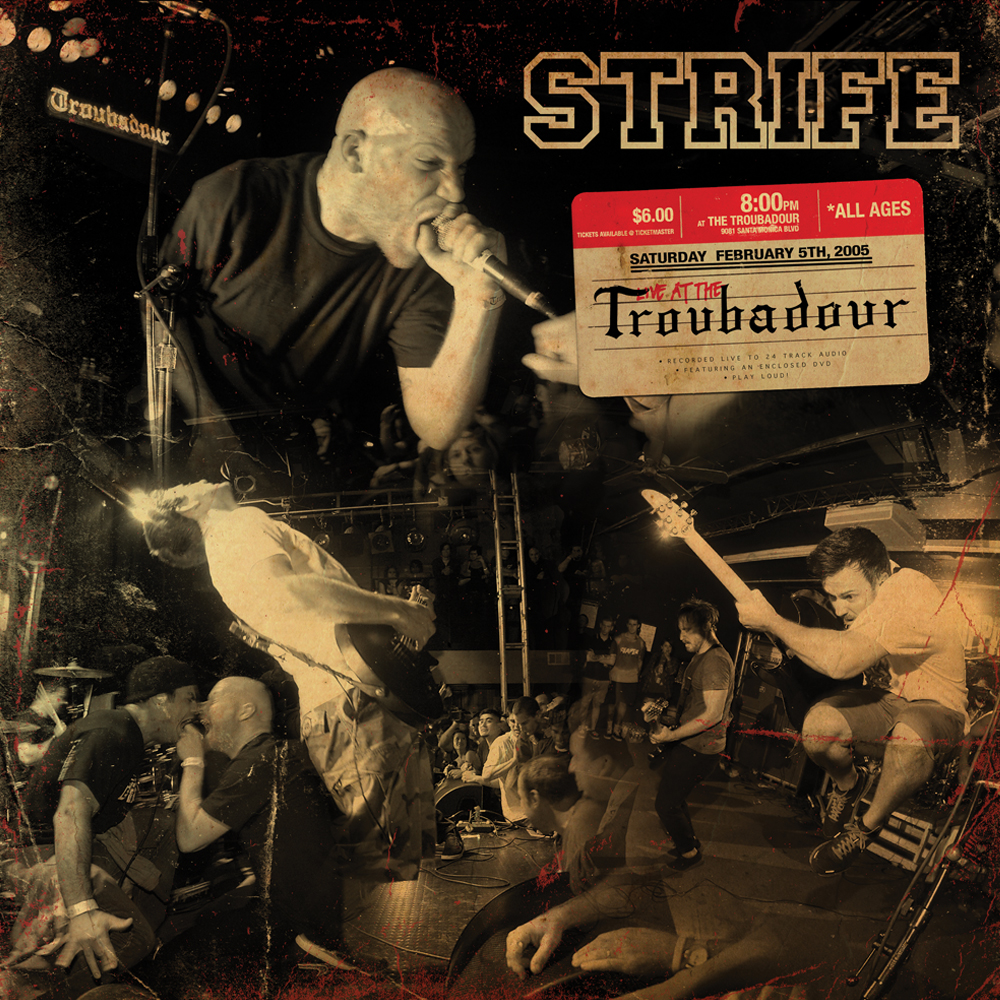 http://strifelahc.com
https://www.facebook.com/Strifelosangeles
http://www.war-rec.com
http://www.facebook.com/WARRECORDS.HC
http://www.instagram.com/WARRECORDS
http://www.twitter.com/WARRECORDS1