Portland sludge bringers, STONEBURNER, today reveal their first audiovisual insight into the sounds that propel their forthcoming full-length, Life Drawing. Who better to visualize their desolate, down-tuned blues than Kenneth Thomas, director of Blood, Sweat & Vinyl, the captivating documentary about independent music, as told through the eyes of some forward thinking labels, including Neurot Recordings, home of STONEBURNER.
This video teaser opens with a quote from A.A Milne whilst the lurching bassline of "Caged Bird" sets the scene. J.J. Shirey's dark artwork is featured prominently making sure our eye is cast over every moment, until we're confronted with raw live footage of the band performing album highlight, "An Apology To A Friend In Need," replete with their patented magma-thick riffs and subterranean growls. Overall, a great indicator of what listeners can expect from the upcoming full-length as we edge closer to release date.
View the trailer below.
Recorded, mixed and produced by Fester at Haywire Studios, mastered by Adam Gonsalves at Telegraph Mastering — both in Portland — and swathed in the visually abrasive cover art of J.J. Shirey, Life Drawing promises to hurl STONEBURNER's habitually chest-caving sludge mantras to entirely new realms of earth-deteriorating heaviness. STONEBURNER features a persuasive musical ancestry that winds through Buried At Sea, Buried Blood, Heathen Shrine and others. An array of talented individuals also contribute guest vocals including Benjamin Caragol (Burials/Hang the Old Year), Joshua Greene (Bastard Feast, Ephemeros), and Krysta Martinez (Transient/Landmine Marathon).
Life Drawing will be unveiled in North America via Neurot Recordings on April 15, 2014 (April 14 in the UK/EU).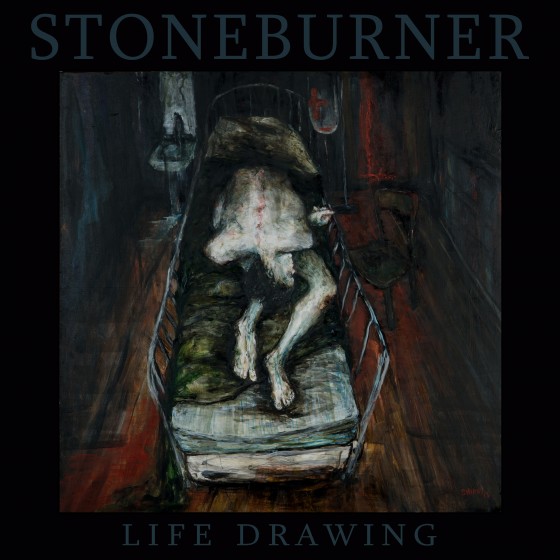 http://www.facebook.com/Stoneburner.PDX
http://www.neurotrecordings.com
http://www.facebook.com/neurotrecordings