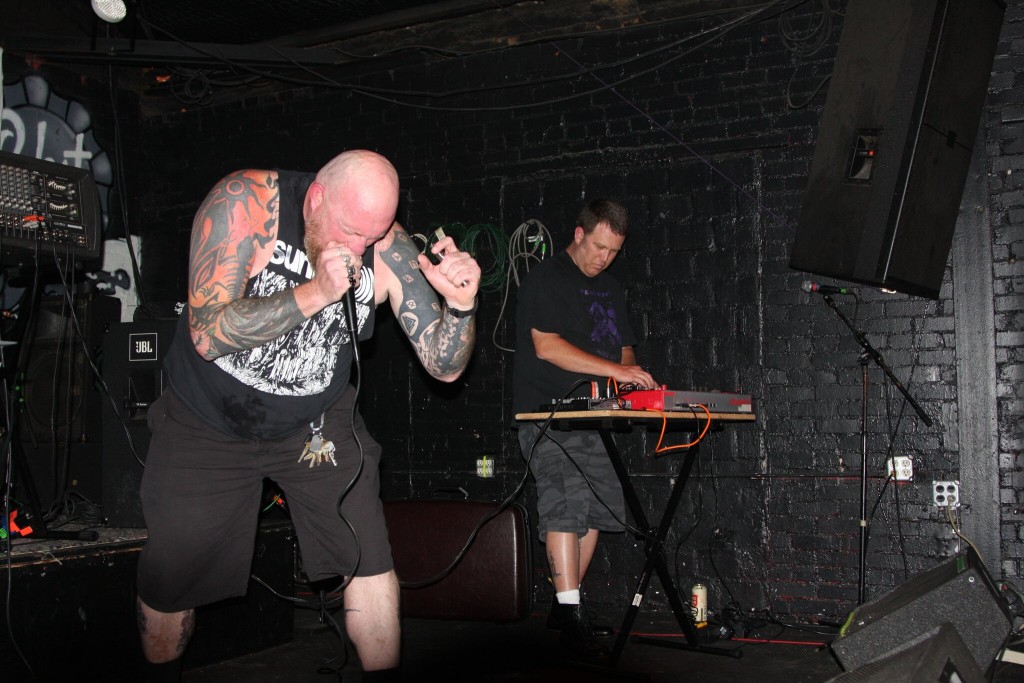 Tune in to Cvlt Nation and get seared by the utmost appropriately titled song out there, the corrosive "Doused With Acid" by Dallas-based death industrial act, STEEL HOOK PROSTHESES. The duo will unleash their new Calm Morbidity full-length through Malignant Records at the end of the month.
Fifteen years in, with an extensive discography including nine full-length releases under their belt, it's safe to say that the terminally morbid STEEL HOOK PROSTHESES is the undisputed flag-bearing act for American death industrial. Perhaps they have been for a long time, but if there was any doubt, it's quickly erased within the first minutes of Calm Morbidity.
Become scarred for life with a listen to STEEL HOOK PROSTHESES' "Doused With Acid" at Cvlt Nation RIGHT HERE.
The previously-released "Cyclopia" is also playing HERE.
Malignant Records will release Calm Morbidity on October 28th, the album packaged in a six-panel DVD-style digipak designed by M.C. De Jong of Gnaw Their Tongues, Aderlating, De Magia Veterum, and others. Preorders for the record are available HERE and HERE.
STEEL HOOK PROSTHESES' first full-length since 2013's The Empirics Guild once again finds J. Stillings and L. Kerr channeling all things grim and grotesque, and while they don't stray too far from the charnel house atmospherics you've come to expect, there's a dynamic and dark energy that exists with Calm Morbidity that never fully existed before. From the heavily polluted and blackened drones, decrepit, percolating frequency beds, and acid dripping, highly processed vocals, everything about this release feels intensified and elevated. An immersive and riveting display of the macabre and unequivocally a high watermark within an already illustrious and impressive discography, Calm Morbidity bears ten tracks totaling nearly an hour of belittling intensity.
http://www.steelhookprostheses.blogspot.com
https://www.facebook.com/Steel-Hook-Prostheses-209833198664/
http://www.malignantrecords.com
http://www.facebook/com/malignantrecords
http://malignantrecs.bandcamp.com
https://soundcloud.com/malignantrecords