Chicago-based atmospheric post-rock outfit STARLESS, featuring past and current members of Beak, Timeout Drawer, Our Earth Is A Tomb, and more, will release their hypnotic Hope Is Leaving You full-length September 10th today unveiling the record's artwork, track listing, and video teaser.
Proving that distorted and heaving, mood-driven sounds can intertwine with lovely and often melancholic choral harmonies, STARLESS delivers pulsing, abyssal chords, and relentless rhythms, manifesting sinewy, winding songs that ring with delicate melodies and soaring stabs of guitar howl. Each track serving as its own epic journey, arrangements traverse rays of light escaping extreme weight, measuring a landscape of foreboding peril. Powerful plaintive cries seek explanation or absolution from an indifferent universe.
Jon Slusher and Jessie Ambriz formed STARLESS in 2014 and arrived at the current and most prodigious lineup in 2016 when joined by Quinn Curren and Alan Strathmann. All veterans of various music scenes, they found a common thread in the grim and mournful, seeking a means to express a transcendence of the crushing gravity of a chaotic world.
Recorded in 2019 at Electrical Audio and Palisades by Sanford Parker (Pelican, Eyehategod, Wrekmeister Harmonies, Planes Mistaken For Stars), mixed at Parker's own Hypercube Studio, and mastered at The Boiler Room by Colin Jordan (Helen Money, Spirit Adrift, The Lion's Daughter), Hope is Leaving You, is the second full-length release by this lineup. A more dynamic and progressive departure from 2016's Deadly Light, Hope Is Leaving You focuses on songs about the human condition, manipulated by blind colossal forces of nature. Sometimes tribal, sometimes in isolation, motifs search within worlds of darkness and beauty.
STARLESS' Hope Is Leaving You will be released digitally. Find preorders at THIS LOCATION.
View STARLESS' Hope Is Leaving You trailer HERE.
Hope Is Leaving You Track Listing:
1. Pendulum
2. Helvetii
3. Forest
4. All The Winter
5. Devils
6. Citizen
7. Hunting With Fire
STARLESS:
Jessie Ambriz – guitars, vocals
Jon Slusher – guitars, vocals
Alan Strathmann – bass, vocals
Quinn Curren – drums, vocals
Alison Chesley – guest cello on "Forest" and "Hunting With Fire"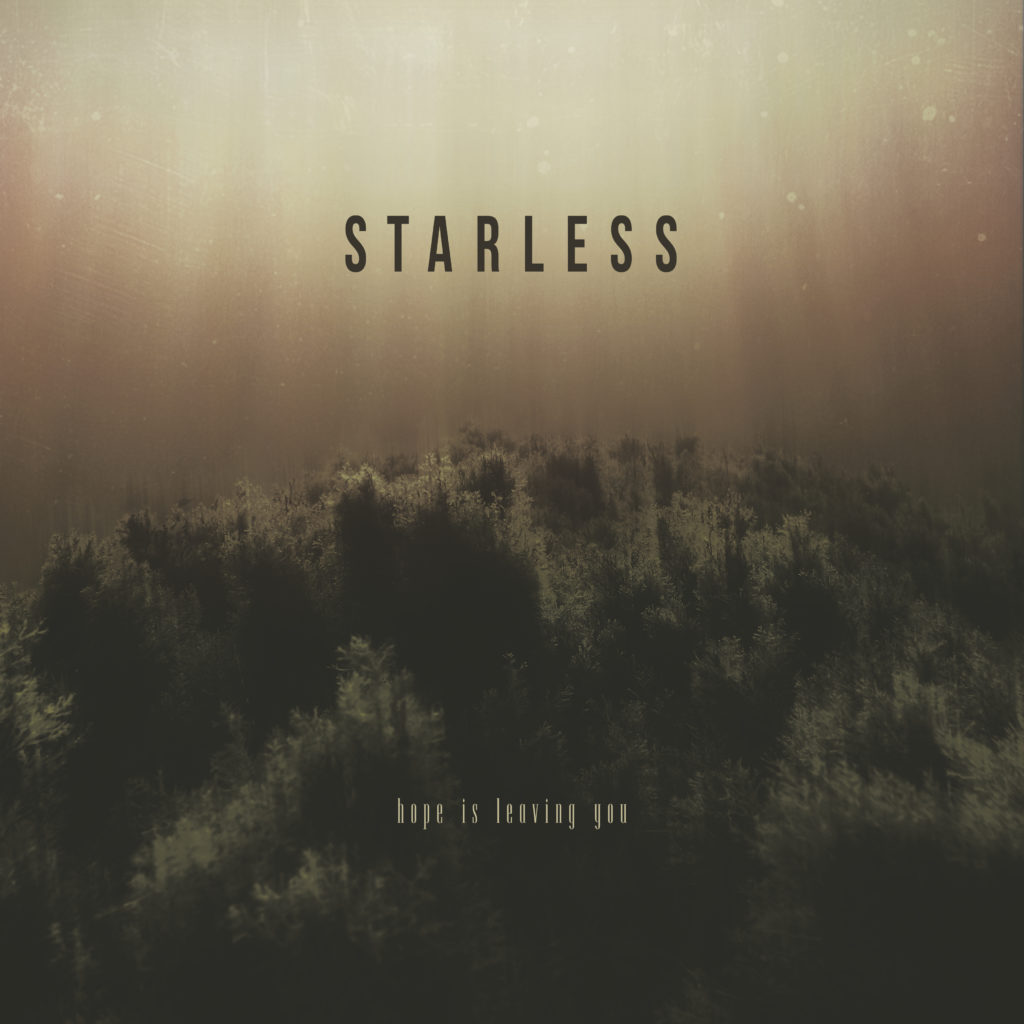 http://www.facebook.com/starlessad
http://www.instagram.com/starless.chi