Ice Grave, the debut from fledgling San Jose-based death metal outfit, SPINEBREAKER, is now spinning in its entirety through an exclusive album stream at Decibel Magazine, a week before its proper release via Creator-Destructor Records.
SPINEBREAKER's Ice Grave debut provides a soundtrack of raw, sonic death-metal annihilation in a world of human filth, greed, and corruption. The aptly titled slab of glacially crushing death found on the record encapsulates the vibrant energy of the members' youth unrelentingly expelled through a wall of monolithic distortion; an album prime for brand new fans of the death metal genre as well as veterans who have been around since its inception.
Unleash SPINEBREAKER's Ice Grave in its entirety via Decibel Magazine RIGHT HERE.
SPINEBREAKER continues to book new shows across California surrounding the release of Ice Grave, with a show in Madera this week and a performance at Standing Hard 2016 confirmed later this month. More widespread tour plans for the band will be unveiled in the weeks ahead.
SPINEBREAKER Live:
1/08/2016 The Jam Room – Madera, CA w/ Undercurrent, Cease, Grow…, Wallflower, Choke$lam
1/30/2016 White Oak Music And Arts – Van Nuys, CA @ Standing Hard 2016
Creator-Destructor will issue Ice Grave on 12″ vinyl and through all digital outlets on January 15th, 2016. Preorders can be placed HERE.
Having slithered into the Bay Area underground over the past two years, SPINEBREAKER's explosive blend of European death metal is fueled through a sound and tendency for intense live performances out of love for an array of d-beat, punk, hardcore. Through the twelve tracks that form the band's Ice Grave debut, the band reminds the listener of the glory days of 1990s Scandinavian, Swedish and American death metal in a way that is refreshing and punishing; not overly calculated, lightning-fast or technical, but reliably menacing and heavy. While the band varies in tempo, sometimes grooving into Heartwork-era down-tuned riffage, and other times blasting their way through an onslaught of tremolo and thrash, the songs never cease to impress in their ability to maintain brutally heavy, while diverse and violent in their own way.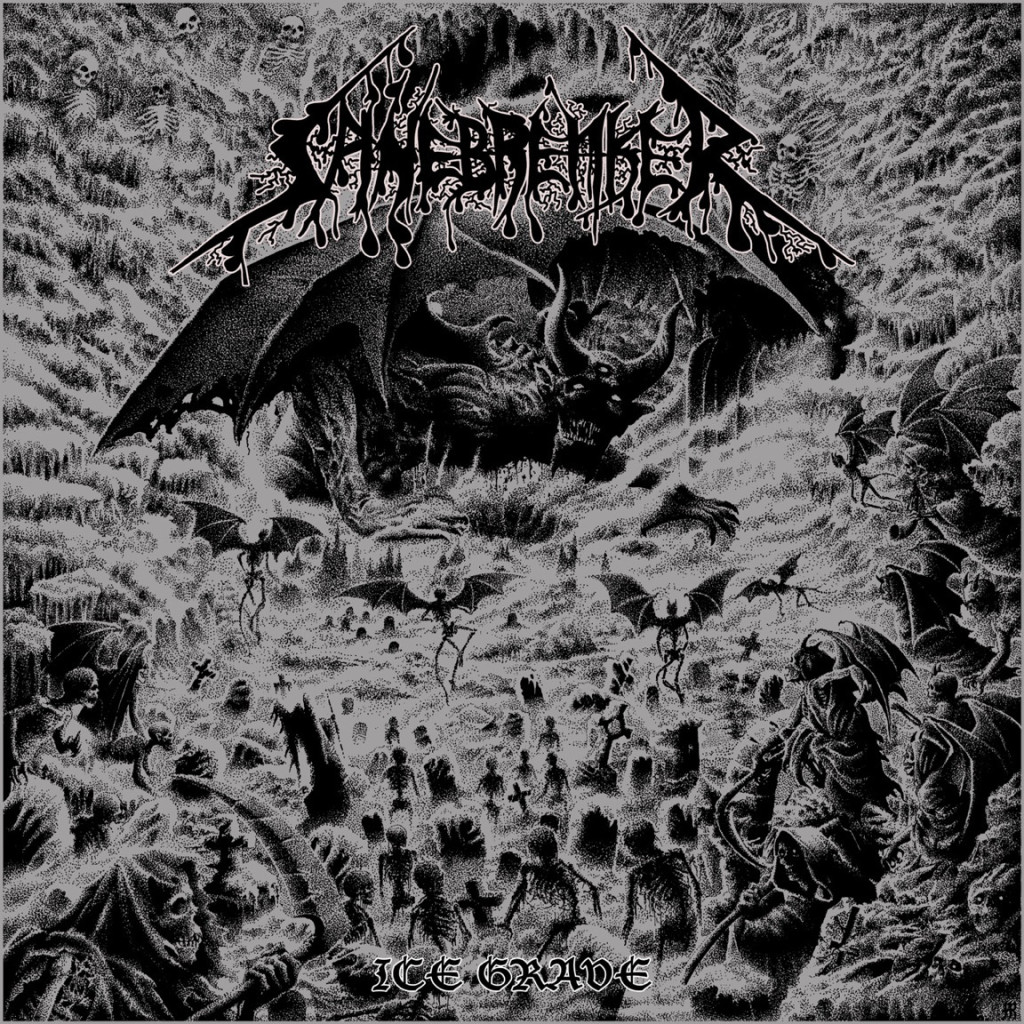 http://www.facebook.com/Spinebreaker-498370493544343
http://spinebreaker.bandcamp.com
http://www.creator-destructor.com
http://www.facebook.com/pages/Creator-Destructor-Records/281868423801
http://www.twitter.com/CD_Records
http://www.creator-destructor.bandcamp.com