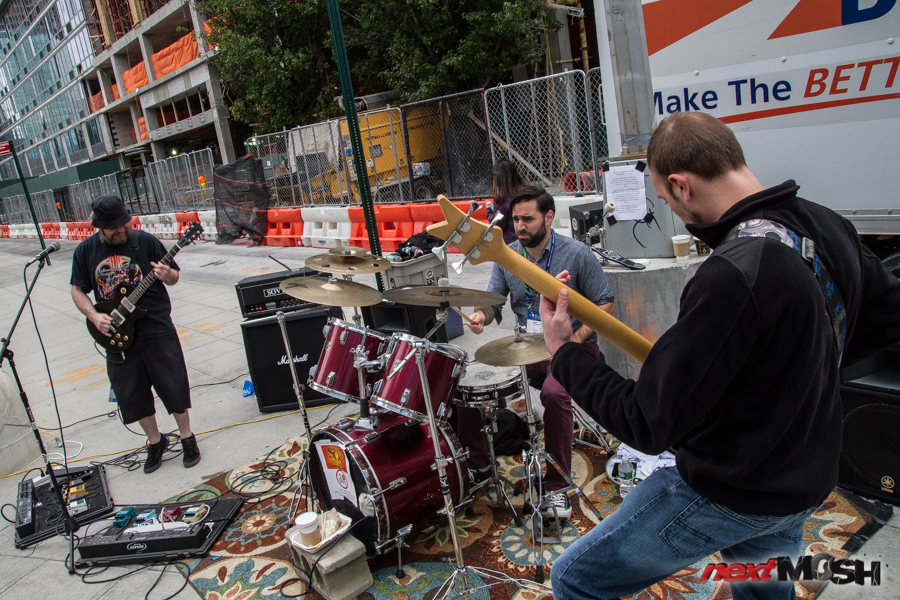 NYC's heavy groove machine, SOS, wrapped up their twentieth anniversary as a band with a raging performance at the world famous New York City Marathon in recent weeks, the band's sixteenth year playing on the streets to the runners, having been thwarted only one by Hurricane Sandy.
Issues founding frontman Mike SOS of the year's activities, "It's that time of year again to reflect and look ahead to what's next! What an awesome year SOS had, playing great shows while being able to share the stage with so many of our talented friends' bands! THANKS to all for making our twentieth year as a band a memorable one! We had a blast celebrating and we're gearing up to play more awesome shows and hit SOS HQ hard to come out with some new kick ass jams in 2016!"
Stand by for more on SOS' upcoming 2016 live and recorded actions in the coming weeks and scope the evidence of the band raiding the marathon HERE.
Fusing a wide range of heavy sounds into an energetic, underground punk-fueled attack, SOS released their fifth album Strength And Conditioning in mid-2014. The nearly forty-eight-minute excursion into barrier-free musical chaos with heavy melodic grooves was recorded and mixed by Travis Harrison at Serious Business Studios, mastered by Alan Douches at West West Side Music. Lineup changes and a restructuring of the band followed by heavy-duty local performances for the past year formed a six-year gap between albums, but the band's heavy dedication has paid off, as Strength And Conditioning boasts SOS' most action-packed mayhem yet. Strength And Conditioning is streaming and available for purchase by the band's DIY label 316 Productions RIGHT HERE.
http://www.sosnyc.com
http://www.facebook.com/sosnyc1
http://sosnyc.bandcamp.com
http://www.cdbaby.com/Artist/SOS3
http://www.316productions.com