As Queens-based revved-up punk/hardcore squad, SOS, prepares to release their fifth independent full-length album with Strength And Conditioning at the end of the month, the band's NYC cohorts at Next Mosh have unloaded the first single from the record. "Run It Down Into The Ground" is the third of the fourteen tracks on the unhinged Strength And Conditioning, executing an aggro, metallic punch, chugging under the layers of maniacal vocals in the track, which is an apt portrayal of how SOS falls between genre tags by simply doing their own thing in every way.
"Run It Down Into The Ground" at Next Mosh RIGHT HERE.
SOS will release Strength And Conditioning on July 29th, the band's fifth full-length to be released via the their own 316 Productions. A nearly forty-eight minute excursion into rambunctiousness and barrier-free musical chaos, Strength And Conditioning was recorded and mixed by Travis Harrison at Serious Business Studios, mastered by Alan Douches at West West Side Music, the album closing a six-year gap between releases with more action-packed whacko hardcore mayhem than ever.
Notorious for playing free, all-ages and DIY gigs all over the city, including skateparks, city parks and even the massive NYC Marathon every year, SOS has several new shows planned including a free outdoor show at Tompkins Square Park in Manhattan on July 12th. On July 26th, SOS will join several other openers supporting Downset in Queens, which is also the record release show for Strength And Conditioning.
SOS Live:
7/12/2014 Tompkins Square Park – New York, NY w/ Yo! Scunt, Caught in a Trap, Eleventh Hour
7/26/2014 Blackthorn – Elmhurst, NY w/ Downset, Alekhine's Gun, Driven Mad, Someonelse, 17 Gates, The Only Weapon
Expect more live and album updates in the coming weeks as Strength And Conditioning nears release.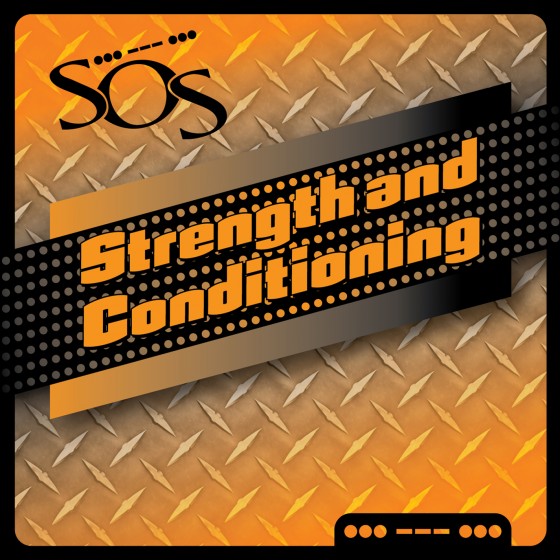 http://www.sosnyc.com
https://www.facebook.com/sosnyc1
http://sosnyc.bandcamp.com
http://www.cdbaby.com/Artist/SOS3
http://www.316productions.com