Preceding its release at the beginning of September, the opening track to Phoenix, Arizona-based sludge/doom metal outfit, SORXE's debut album, Surrounded By Shadows, is now playing at Cvlt Nation. "Steamroller" wastes zero time getting started, the opening riff hitting with a the instantaneous power of a pyroclastic flow, and immediately morphing into something as simultaneously mournful as it is beautiful, a trait which carries through seemingly ever subsequent riff and passage on the nearly hour-long Surrounded By Shadows.
Get hit by "Steamroller" at Cvlt Nation, who states, "just as its name suggests, it will squeeze you under its filthy weight until your guts burst out of your mouth," at THIS LOCATION.
Surrounded By Shadows Track Listing:
1. Steamroller
2. Her Majesty
3. Join Us
4. Smoke Signals
5. Make It So
6. Creeper Beast
7. Made To Suffer
8. Surrounded By Shadows
9. The Mountain Man
SORXE is confirmed to perform at Tucson-based Southwest Terror Fest III: The Western Front, opening the main stage of the Rialto Theatre on Saturday, October 18th, supporting Author & Punisher, The Body, and headliners, Neurosis. Prior to that, those in the Phoenix area will be able to pick up their new album early at the band's record release show with TOAD on August 16th.
SORXE Live:
8/16/2014 Crescent Ballroom – Phoenix, AZ Surrounded By Shadows release show w/ TOAD
10/18/2014 Rialto Theatre – Tucson, AZ @ Southwest Terror Fest w/ Neurosis, The Body, Author & Punisher
Formed in the Summer of 2012 by former members of Graves At Sea, Via Vengeance, Magnetplan, Daughters Of Fission and others, SORXE boasts an ultra dynamic style of low-end doom metal worship, the lineup including two bassists in addition to drums and guitars, with multiple styles of layered vocals. The band will independently release Surrounded By Shadows via digital download and digipak CD on September 2nd, 2014, bearing artwork constructed by visual architect Josh Graham. A sprawling, diverse eruption of crushing doom, at times incredibly beautiful and tranquil, and at others overwhelmingly harrowing, the album's earthmoving power riffs are penetrated with undertones of grunge, psychedelic and ambient textures. Recorded by the band's Tanner Crace in multiple sessions in June 2013 at Francisco Studios and February through June 2014 at The Vaulted Owl, the album mastered by Byron Villain Recording. Devotees of Neurosis, Ufomammut, Yob, Cleanteeth, Zoroaster, Hull and the like would be wise to explore this band's enormous output.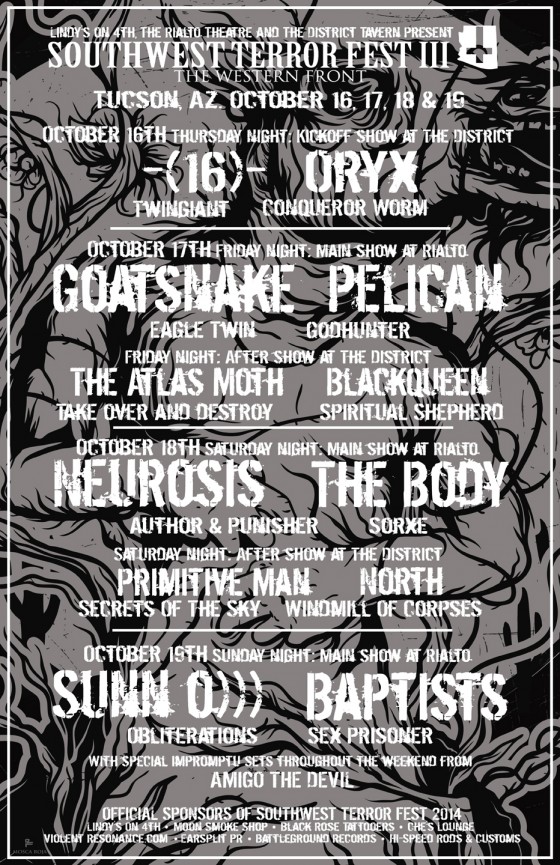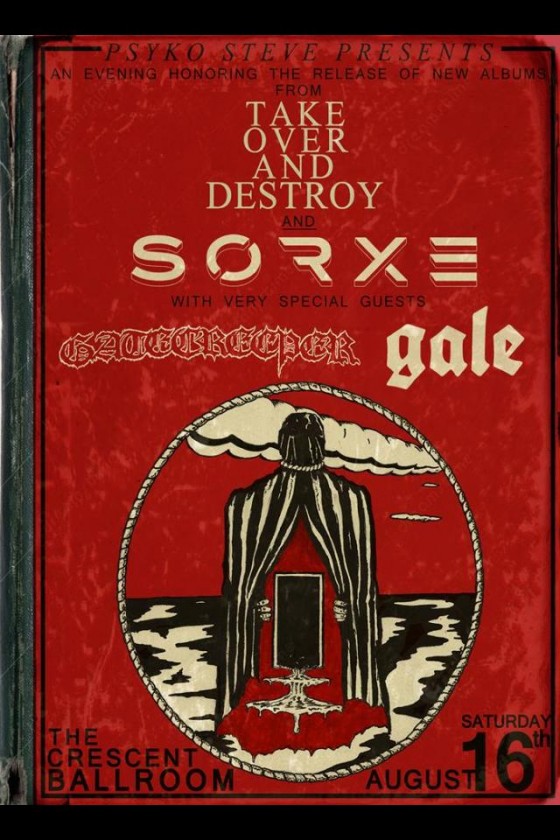 http://sorxe.com
http://sorxe.bandcamp.com
https://www.facebook.com/Sorxe