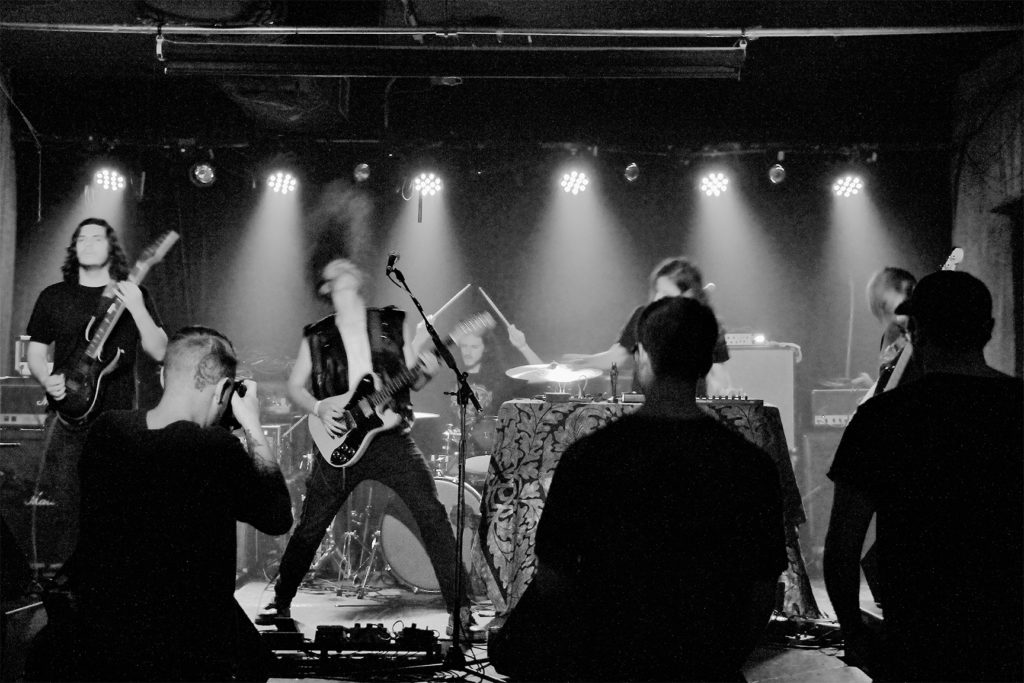 photos by Matt Carter
Rock/doom gateway The Obelisk is hosting an exclusive stream of Sorge, the eponymous debut EP from Washington, DC-based psychedelic doom outfit SORGE, as the record approaches its official release this Friday.
Sorge was recorded with Kevin Bernsten of Developing Nations Recording Studio (Full of Hell, Noisem, Ilsa), mastered by Mike Monseur, and completed with artwork by Ellie Yanagisawa and Bonner Sale.
With the advance album stream, SORGE presents a plethora of insight into the record's creation, offering in part, "We're at an interesting point in history and we couldn't not express the low key, yet productive, angst that typifies our generation. We and especially those younger were born atomized and are conditioned to believe it's the only way to live. Much our initial work into Sorge was driven by a need to prove to ourselves that disconnection is not the only way of living. Sorge is a German word meaning 'care, or concern' and can refer to that fundamental concern we have for all beings, and thus for ourselves."
The Obelisk writes in part, "…SORGE's first release isn't one that finds them declaring outright the rigid parameters of their sound, but rather, the place from which their scope will spread outward, and already they have a significant breadth at their disposal. As to which direction their work might ultimately take, I won't hazard a guess onto to feel silly later, but for what it's worth, they show an impressive level of command in their songwriting for a band both new and stylistically varied, and their forward potential only makes this EP more exciting to hear in the present."
Stream SORGE's debut EP early only at The Obelisk RIGHT HERE.
SORGE will independently release the EP digitally this Friday, June 5th, with a physical release to follow. Find digital preorders at Bandcamp HERE.
With their debut looming, SORGE is already heavily entwined in the creation of new material and plans on booking gigs as soon as restrictions safely allow bands and performances to return to venues across the country.
SORGE (sor•guh) fuses elements of stoner/doom, fuzz, sludge, and psychedelic metal and rock elements into an esoteric concoction of outer space and inner mind. The band's maiden release, the Sorge EP delivers four crushing tracks totaling nearly twenty-eight minutes of sonic exploration. Rudiments of the fertile doom scene that birthed Saint Vitus, Internal Void, Place Of Skulls, Earthride, Iron Man, and many others show through, however, SORGE's tunes reach far beyond said soil, infusing kaleidoscopic and ethereal elements into their sound.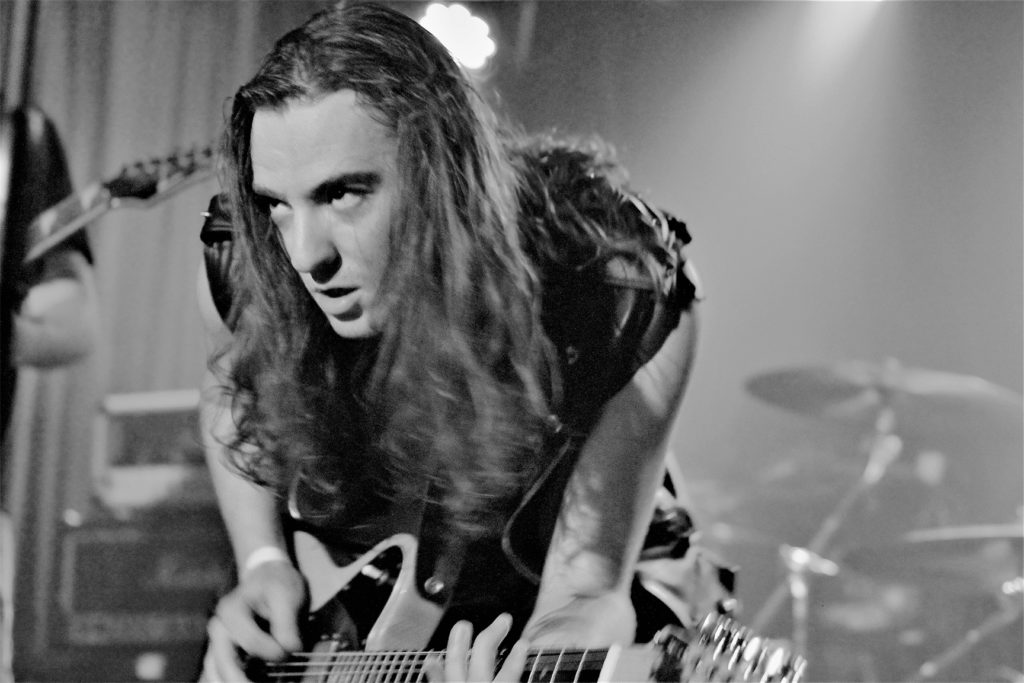 https://www.facebook.com/sorgedc
https://sorgedc.bandcamp.com
https://www.instagram.com/sorgedc