Finnish progressive death metal trio SOLAR CROSS, featuring former members of Omnium Gatherum, are pleased to unveil latest track "The Ever-Unfolding." Now playing at MetalSucks, the track appears on the band's Echoes Of The Eternal Word debut full-length set to drop November 19th through Transcending Records.
Formed by a triumvirate of brothers — Harri Pikka, Lauri Pikka, and Jarmo Pikka — and completed by lyricist and author Matti Rautaniemi, Echoes Of The Eternal Word, crosses the boundaries between ancient and modern striking deep into the most primal layers of its listener's soul.
Observes MetalSucks, "SOLAR CROSS offer a form of death metal that in some ways harks back to their old band, and in others has absolutely nothing to do with it. The album's debut single, 'Bloodstreams,' which arrived last month, mixed the former's plodding melodic death/doom sound with thrash, while today's track steps out of that box entirely. 'The Ever-Unfolding' is as much classic rock as it is black metal and doom, a mix that looks odd on paper but wholly works when you hear it with your own ears. We can confidently say that no other band sounds quite like this at the moment."
"'The Ever-Unfolding' was a bit of an oddball during the writing of the album," elaborates Harri. "Being so utterly sweet and melodic, the song differs a bit from the rest of the album. It is the only song on the album that was played with my Gibson SG to capture the classic rock vibe. The instrumental song that precedes it, 'Valkoparta,' belongs seamlessly to 'The Ever-Unfolding.'"
"It was fun to record; I could experiment with my voice more," adds Lauri. "'Bloodstreams' is more growl-oriented but here you can hear more loosened-up vocals and even some melodies."
"It's definitely the most straightforward one on the album," chimes Jarmo.
Adds Rautaniemi, "'The Ever-Unfolding' deals with the idea that the whole cosmos is a living thing and that we are all parts of this massive cosmic organism. Despite all its numerous benefits, our modern technological and scientific worldview easily makes us think that we are just sacks of meat living on a dead rock in space. However, we have the choice to shift our perception and treat this existence not as a fixed thing, but as an ever-unfolding process in which we participate as co-creators. This song aims to remind its listeners of this idea, which can be found in many traditional cultures and esoteric philosophies."
Stream SOLAR CROSS' "The Ever-Unfolding" at MetalSucks HERE.
View SOLAR CROSS' previously released visualizer for first single, "Bloodstreams," at THIS LOCATION.
Echoes Of The Eternal Word will be released on CD and digital formats with the LP to follow at a later date. Find physical preorders at THIS LOCATION and digital orders HERE.
Since prehistoric times, a cross within a circle has been a symbol for wholeness. It represents the great cycle of being, the mythic Eternal Return. This powerful primordial symbolism can be heard in the music of SOLAR CROSS: straightforward yet nuanced metal with lyrics that draw inspiration from Finnish folklore and personal ritual relationship with natural cycles.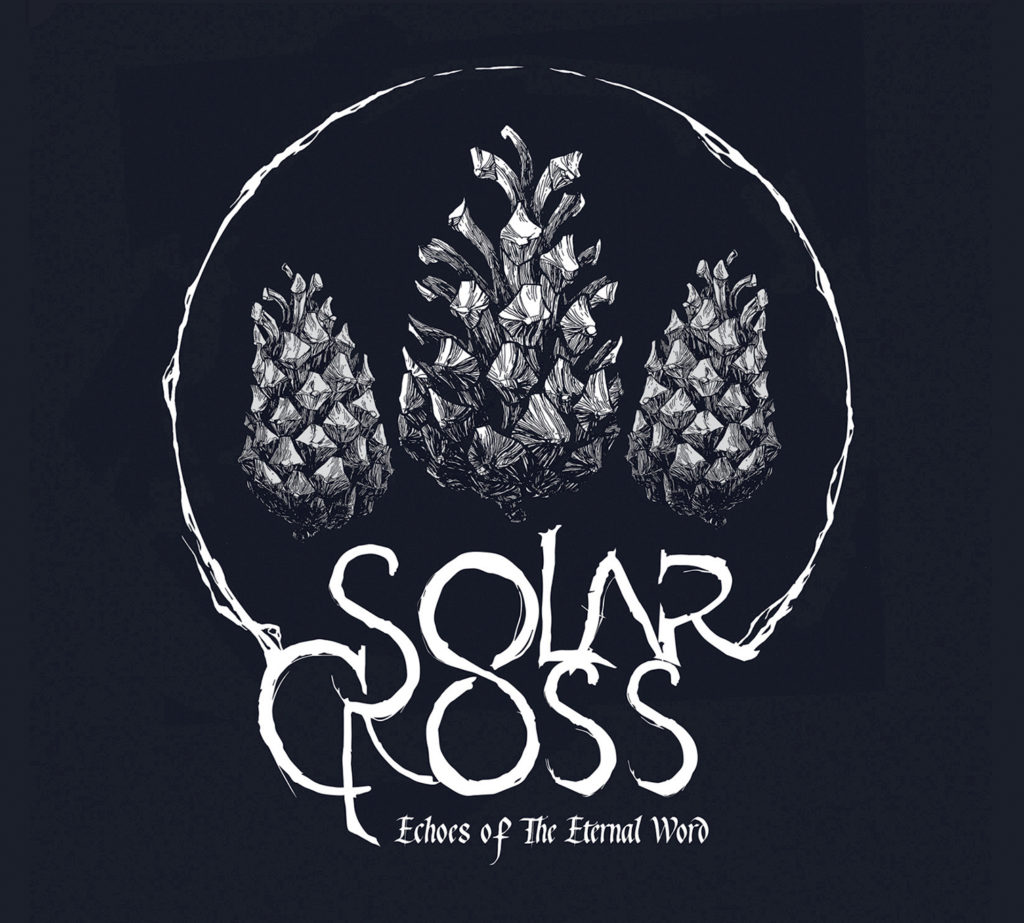 http://www.facebook.com/SolarCrossBand
http://www.instagram.com/solarcrossband
http://solarcross.bandcamp.com
http://www.transcendingrecords.com
http://www.facebook.com/transcendingrecords
http://www.instagram.com/transcendingrecs
http://www.twitter.com/transcendingrec