As French racket brigade, SOFY MAJOR, prepares to launch their third LP, Waste, at the end of October, brand new noise from the platter has been expulsed through a riotous new video for the ripping "We See Fire," which sees its public inauguration through a premiere at No Clean Singing.
SOFY MAJOR's noise rock attack is ultra solid and more buoyant and their gripping riffs are delivered with even conviction on Waste, showcasing even slicker methods of deployment than before. The second of the nine tracks on the album, "We See Fire" unloads these aspects with devastating but harmonized effectiveness, yes is delivered through a video that plays with more of the absurd nature of our society's leaders through the band's cynical humor.
As the video is released today, the No Clean Singing crew responsible for its premiere spills the guts on the track and its visual beating: "It rocks awfully damned hard, with big, fat, fuzz-bombed riffs, hard-punching drum beats, and a gravelly bass providing the force, and Mathieu Moulin's gritty, wailing voice providing the heat. It's a catchy tune, and just the right accompaniment for watching politicians from around the world try to beat the shit out of each other."
Go nuts to SOFY MAJOR's "We See Fire" video via No Clean Singing RIGHT HERE.
Noisey previously released the album's title track, referring to it as "caustic noisecore that is somewhere between Coliseum and Harvey Milk," HERE.
Solar Flare Records will release Waste on October 29th. Preorders for the CD and LP, with both black and marbled black/orange wax — both versions including download cards — as well as merch and bundle are live HERE.
SOFY MAJOR will return to the road heavily, leading off with a major European tour with labelmates Pigs — a repeat venture they've embarked on previously — the trek running from October 15th through November 13th and running through Germany, Holland, Belgium, Switzerland, the Czech Republic, Austria and Italy in addition to half of the tour taking place throughout France.
PIGS European Tour w/ Sofy Major:
10/15/2015 Power Lunches – Londres, FR
10/16/2015 Le Picolo – Paris, FR
10/17/2015 La Zone – Liège, FR
10/18/2015 Café Français – Vesoul, FR
10/21/2015 Sonic Ballroom – Cologne, DE
10/22/2015 La Péniche – Lille, FR
10/23/2015 Poppodium Baroe – Rotterdam, NL
10/24/2015 Magasin 4 – Bruxelles, BE
10/25/2015 L'Usine – Geneva, CH
10/26/2015 Exit Us – Prague, CZ
10/27/2015 Fluc – Vienna, AU
10/28/2015 Freakout Club – Bologna, IT
10/29/2015 Init – Rome, IT
10/30/2015 Raindogs House – Savona, IT
10/31/2015 Lo Fi – Milan, IT w/ Mutoid Man
11/03/2015 La Scène Michelet – Nantes, FR
11/04/2015 Black Sheep – Montpellier, FR
11/05/2015 Grrrd Zero – Lyon, FR
11/06/2015 La Giraffe Ronde – Marvejols, FR
11/07/2015 Gare Mondiale – Bergerac, FR
11/09/2015 La Coopérative de Mai – Clermont-Ferrand, FR
11/10/2015 Iboat – Bordeaux, FR
11/11/2015 Pavillons Sauvages – Toulouse, FR
11/12/2015 Grand Café – Poitiers, FR
11/13/2015 Le Kalif – Rouen, FR
On Waste, SOFY MAJOR enlisted Unsane's Dave Curran to produce the album at Black Box Studio in France. The output was then mixed by Schneider at Translator Audio in Brooklyn and mastered by Carl Saff. With just under forty-two minutes of new material, Waste sees SOFY MAJOR charting new boundaries, and at a more relaxed pace. While not shying away from their rampant outbursts completely, the raging appears more subdued, with slightly more melodious sensibilities enveloping its delivery. The grimy Unsane/Harvey Milk/Hammerhead-influenced Big-Muff sonic core of the band's delivery is here fused to a rocked-out underbelly analogous to the output of Coliseum, Rising, Floor, and the like.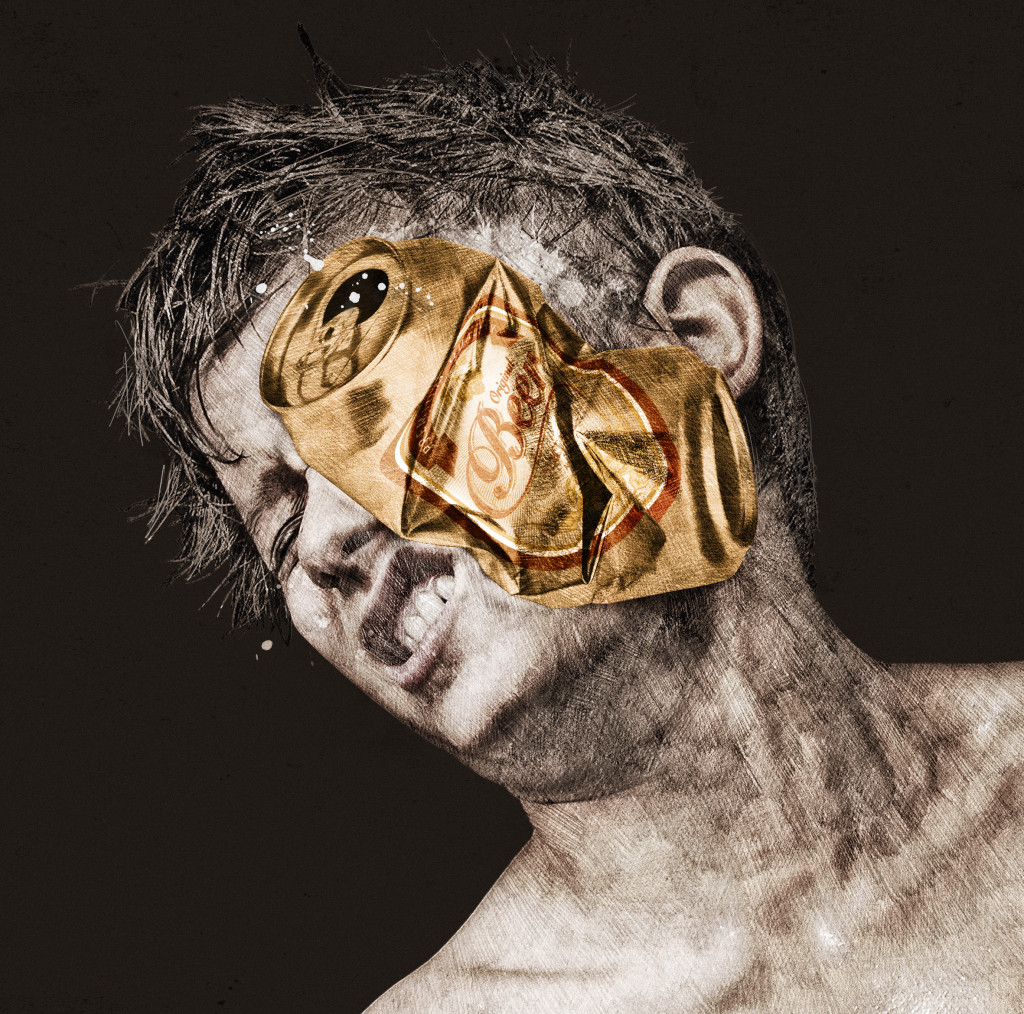 For review copies of Waste and coverage of SOFY MAJOR, in North America contact dave@earsplitcompound.com, in Europe contact pr@creative-eclipse.com, and beyond that contact solarflarerds@gmail.com.
http://www.sofymajor.com
https://www.facebook.com/sofymajor
http://sofymajor.bandcamp.com
http://sofymajor.bigcartel.com
http://solarflarerds.blogspot.com
http://facebook.com/solarflarerecords
http://solarflarerds.bigcartel.com