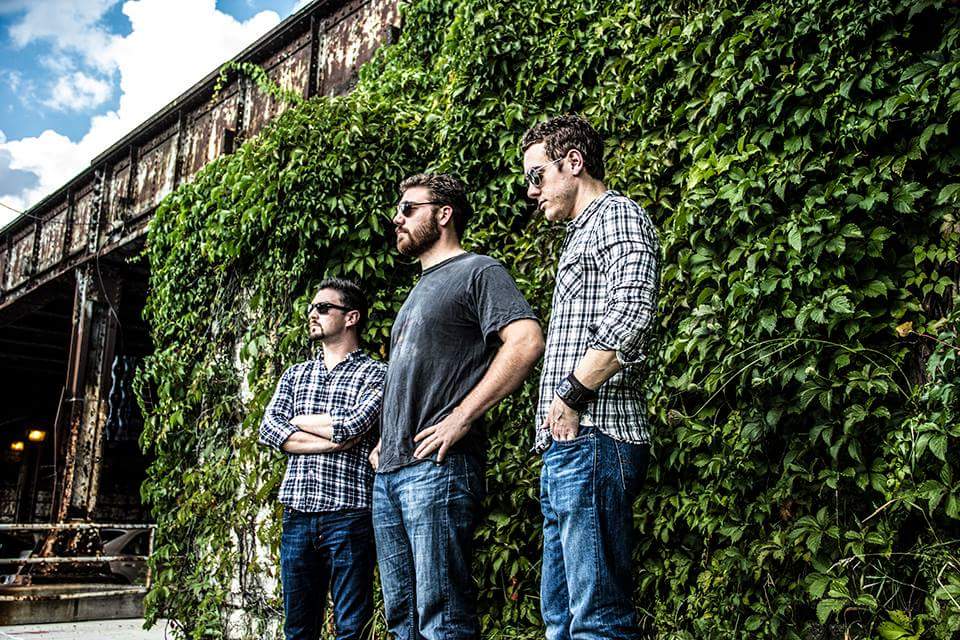 Windy City-based post-metal trio, SNOW BURIAL, is preparing to unleash their debut full-length, Victory In Ruin. Captured at Howl Street Studio in Milwaukee with engineer/owner Shane Hochstetler (Call Me Lightning, Zebras, Multiple Truths), over the course of eight tracks, SNOW BURIAL manifests a punishing yet beautiful amalgam of sludge, thrash, shoegaze and math rock; a lush palette of melody and grit, running through the imagined wastelands.
In advance of its official unveiling, New Noise Magazine today offers up the harrowing sounds of "Hellscape" for public digestion. Elaborates the band of the latest hymn, "'Hellscape" is a high energy and aggressive track, tearing across the badlands in a sonic war-rig. It combines elements of thrash, post-hardcore and metal to create a haunting and melodic world."
Hear "Hellscape," courtesy of New Noise Magazine, at THIS LOCATION.
You can also sample "Buried In Ash," now playing at the official SNOW BURIAL BandCamp page at THIS LOCATION.
In related news, SNOW BURIAL will bring their sonic storms to the stage this March at the Empty Bottle on their home turf of Chicago with Irata, Caustic Casanova and Predator with additional onstage actions to be announced in the coming weeks.
SNOW BURIAL:
3/06/2016 Empty Bottle – Chicago, IL w/ Irata, Caustic Casanova, Predator
Forged in late 2012 at a Shiner reunion show, SNOW BURIAL – featuring within its ranks former members of Hoss, Canyon, Doctor This Virus Is Silence – is a dynamic, post-metal collective dedicated to crafting aggressive, emotive and technical music. The band self-financed and released two EPs entitled Oxblood Siren and Oxblood Tides in 2014 while delving deep into the heart of Chicago's music scene sharing bills with the likes of War Brides, The Swan King and An Aesthetic Anaesthetic. Over the next year, SNOW BURIAL honed their skills and sound through multiple Midwest tours playing alongside the likes of The Gorge, Zebras and Northless.
SNOW BURIAL draws from a variety of influences, most notably the Melvins, Converge, and Cult Of Luna, to create their own unique voice and tone; a dark but colorful soundscape born by a progressive and fearless trio of musicians.
Victory In Ruin will be released on CD, digitally and 150-gram vinyl next month. For preorders go to THIS LOCATION.
http://www.snowburial.com
http://www.facebook.com/snowburial
http://www.twitter.com/snowburialband
http://www.youtube.com/SnowBurial