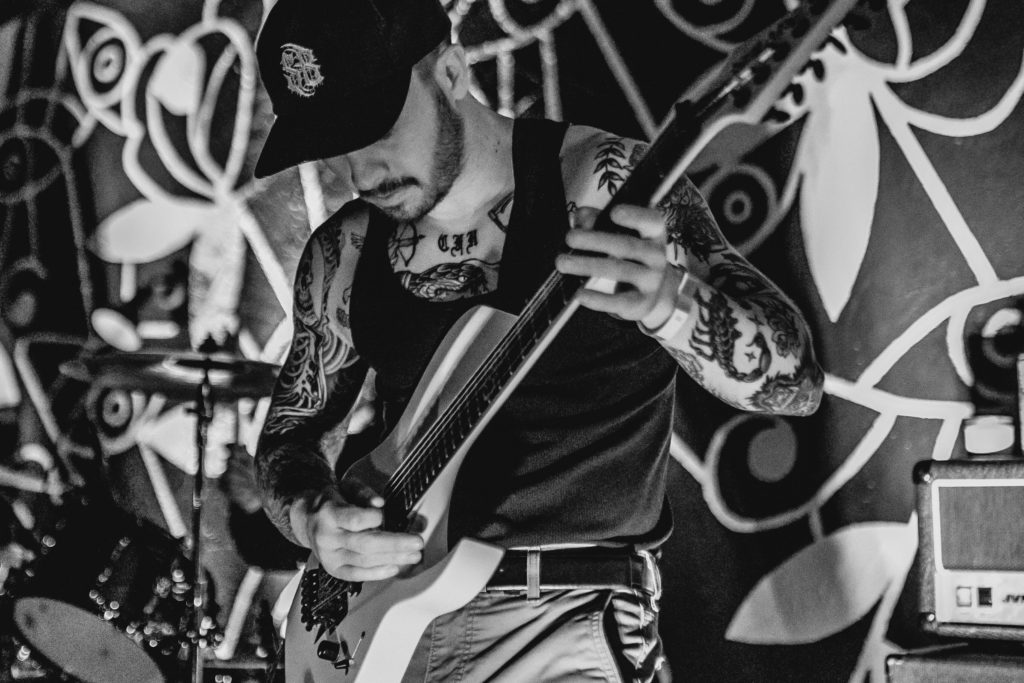 photos by Gabe Becerra
Ventura County, California-based hardcore/metal quintet SLOWBLEED has issued the details on their debut full-length, A Blazing Sun, The Fiery Dawn, confirming the record for January release through Creator-Destructor Records who today issues preorders and more alongside the new single, "No Shepherd (Of Wolves)."
SLOWBLEED is a band formed with a goal of achieving unrelenting extremity, bridging brutality and technicality within their blend of hardcore aggression and death metal precision. Born, bred, and raised on the bands of the Nardcore scene they grew up in, the Santa Paula-based band was started in 2017. Following the release of the Never Been Worse EP in July 2019, in 2020 SLOWBLEED released the "Hung At Dawn" single, a promo EP, and their song "Trust" was included on Indecision Records' Nardcore For Life compilation alongside Ill Repute, Stalag 13, False Confession, Dead Heat, In Control, Downpresser, and more.
In early 2021, SLOWBLEED entered The Pit Recording Studio (Nails, Xibalba, God's Hate) with Taylor Young at the helm and recorded their debut LP, A Blazing Sun, The Fiery Dawn, the album unloading nine volatile tracks of pummeling death metal surging with metallic hardcore energy and haunting tones. With additional sound design by Will Putney and Steve Seid A Blazing Sun, The Fiery Dawn was mastered by Brad Boatright at Audiosiege, and completed with artwork by Ridgerhine.
With the album's details, the band dispatches the new single "No Shepherd (Of Wolves)," vocalist Jon Caytion offering about the song, "'No Shepherd…' is one of my favorites on the record, kind of sitting in the middle ground of the heavy spectrum. I wanted to write something as unholy as that opening riff. The lyrics are blasphemous good fun and humorously un-Christian. The cover art says it all. We let some obvious influences shine through on this one. This song came early in the writing of the record, and I can't wait anymore to play it live; it's just absolutely crushing, and I hope fills rooms with bad vibes."
Listen to SLOWBLEED's "No Shepherd (Of Wolves)" at Bandcamp RIGHT HERE.
Creator-Destructor will release A Blazing Sun, The Fiery Dawn on digital and vinyl formats on January 14th, the LP on three different variants. Find preorders and merch options at Bandcamp HERE and the label webshop HERE. Also see the previously released video for "The Law (Atonement Through Blood)" HERE.
Watch for additional updates including live news and more over the weeks ahead.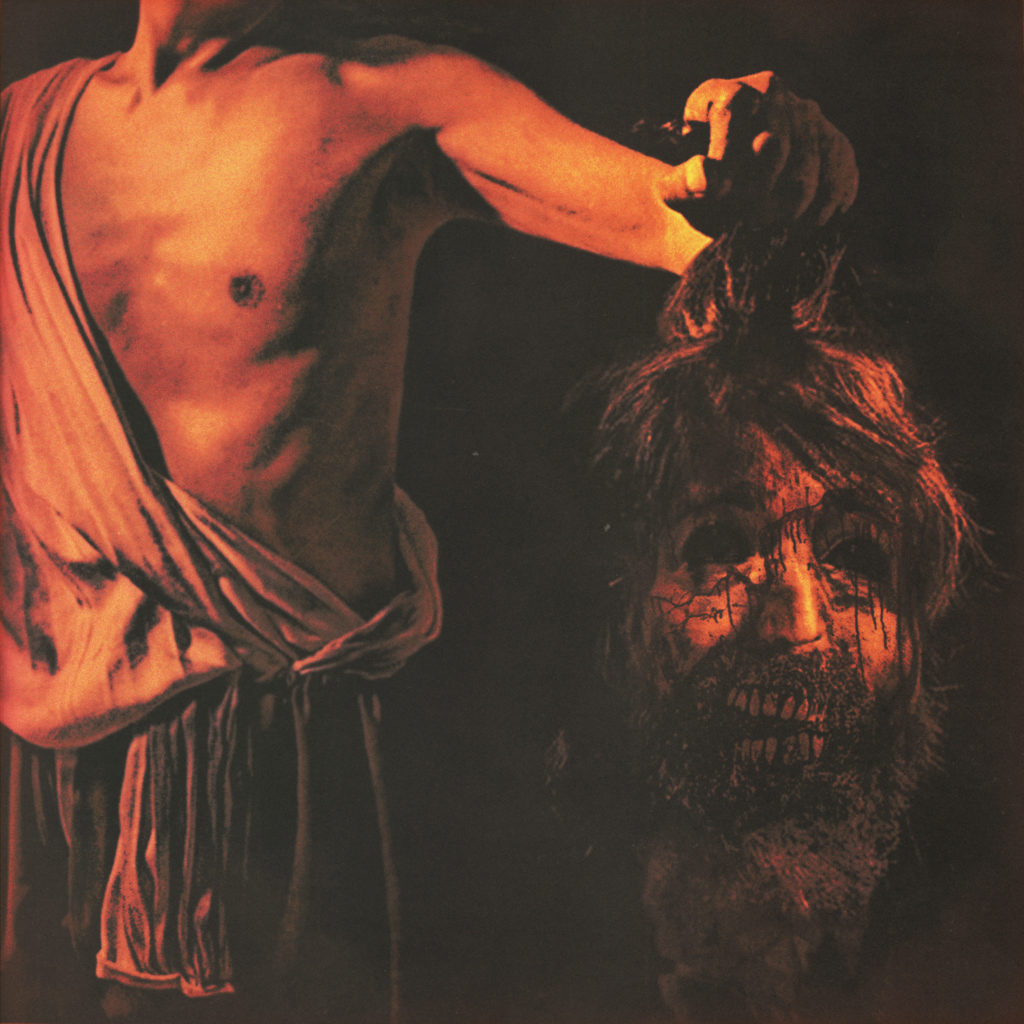 A Blazing Sun, The Fiery Dawn Track Listing:
1. Aurora
2. Ice Cold Odyssey
3. No Shepherd (Of Wolves)
4. Hung At Dawn
5. The Law (Atonement Through Blood)
6. Sangre
7. Driven By Fire
8. Diliculum
9. Graves (Pours Of Earth)
SLOWBLEED:
Jon Caytion – vocals
Logan Givan – guitar
John Laux – guitar
Ozzy Parilla – bass
Tyler Castro – drums
https://slowbleedca.bandcamp.com
https://twitter.com/SlowbleedCA
https://www.instagram.com/slowbleed805
http://www.creator-destructor.com
http://www.facebook.com/creatordestructorrecords
http://www.twitter.com/CD_Records
http://www.creator-destructor.bandcamp.com
https://www.instagram.com/creator_destructor_records