photos by Shutter Happy Jose
Creator-Destructor Records announces the signing of Ventura County, California hardcore/metal quintet, SLOWBLEED.
SLOWBLEED is a band formed with a goal of achieving unrelenting extremity, bridging brutality and technicality within their blend of hardcore aggression and death metal precision. Born, bred, and raised on the bands of the Nardcore scene they grew up in, the Santa Paula-based band was started in 2017 by vocalist Jon Caytion, guitarist Logan Givan, and bassist Ozzy Parilla, later expanding with the addition of second guitarist John Laux and drummer Tyler Castro.
Following the release of their debut EP, Never Been Worse, in July 2019, in 2020 SLOWBLEED released the "Hung At Dawn" single, a promo EP, and their song "Trust" was included on Indecision Records' Nardcore For Life compilation alongside Ill Repute, Stalag 13, False Confession, Dead Heat, In Control, Downpresser, and more.
Earlier this year, SLOWBLEED entered The Pit Recording Studio (Nails, Xibalba, God's Hate) with Taylor Young at the helm and recorded their first full-length. Having caught the ear of California-based Creator-Destructor Records, the label immediately signed the band and is preparing the LP for release at the start of 2022.
With the news of the signing, SLOWBLEED unleashes the new song "The Law (Atonement Through Blood)" embodied in a vicious video directed by Alex Castro, the song also featuring a guest vocal appearance by Taylor Young.
Watch SLOWBLEED's "The Law (Atonement Through Blood)" video now at THIS LOCATION.
Watch for full details on SLOWBLEED's impending LP, live dates, and more to post over the months ahead.
SLOWBLEED Live:
10/09/2021 X Bar – Cupertino, CA w/ Dead Heat, Spinebreaker, Doomsday
SLOWBLEED:
Jon Caytion – vocals
Logan Givan – guitar
John Laux – guitar
Ozzy Parilla – bass
Tyler Castro – drums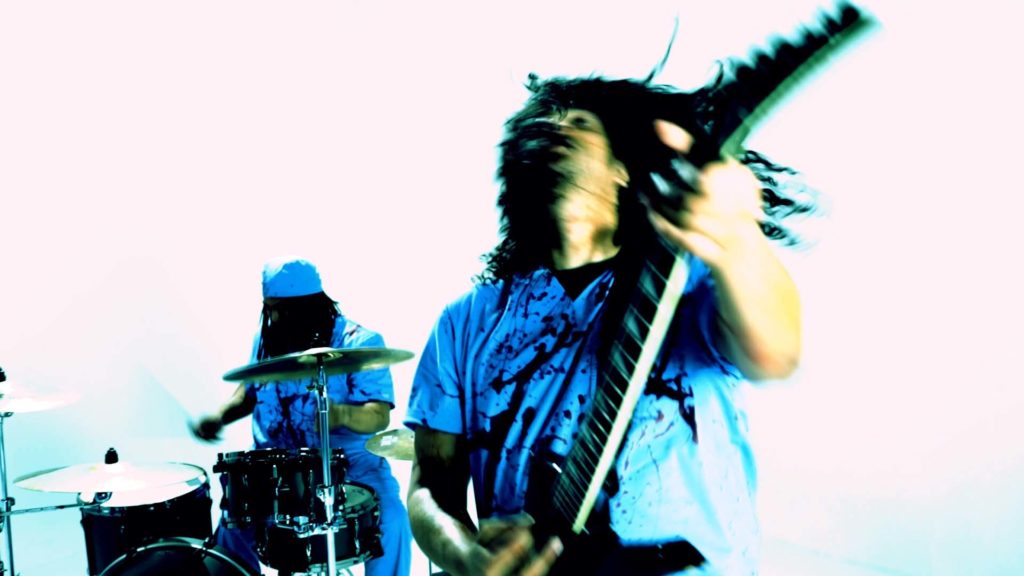 https://slowbleedca.bandcamp.com
https://twitter.com/SlowbleedCA
https://www.instagram.com/slowbleed805
http://www.creator-destructor.com
http://www.facebook.com/creatordestructorrecords
http://www.twitter.com/CD_Records
http://www.creator-destructor.bandcamp.com
https://www.instagram.com/creator_destructor_records