Southern Lord Recordings is pleased to announce the impending re-release of SLEEP's "The Clarity". The special 12″ contains the first new song from the band in nearly two decades.
Initially released digitally as part of the Adult Swim Singles Program in 2014, SLEEP's "The Clarity" is the first new track the band released since their critically-adored, 1998-released Dopesmoker album. Afterward, the band issued a very limited run of the song on vinyl which was sold exclusively at their live shows and the band's online store. Having been out-of-print in physical format since, Southern Lord will now re-release the mammoth track for official distribution.
Recorded by Neurosis' Noah Landis and mastered by John Golden, the near ten-minute-long "The Clarity" has been re-cut by Adam Gonsalves at Telegraph Mastering for this new pressing, which will see release on 180-gram 12″ vinyl pressed at RTI. The B-side of the platter features a special etching of the artwork by David V. D'Andrea (Samaritan Press), and will be housed in a heavyweight picture disc-style sleeve, silkscreened with the SLEEP logo.
The Clarity will see re-release in February 2017, with preorder info and more to follow shortly. Find other SLEEP titles and merch in the meantime RIGHT HERE.
In related SLEEP missives, the band has also confirmed several shows this month, in San Francisco, Portland, and Settle, respectively. Additional live performanceswill be announced in the months ahead.
SLEEP Live:
10/21/2016 The Warfield – San Francisco, CA [tickets]
10/22/2016 Roseland Theater – Portland, OR [tickets]
10/23/2016 The Showbox – Seattle, WA [tickets]
Remaining one of the most widely-respected and influential acts in the stoner/doom metal universe, SLEEP's popularity has grown tremendously since their reformation in 2009. The reborn lineup, reuniting bassist/vocalist Al Cisneros (OM) and guitarist/vocalist Matt Pike (High Oh Fire), and including drummer Jason Roeder (Neurosis), SLEEP continues to do what they have always done; largely and without pause, make music in tune with the ages.
"It captures Sleep at its heaviest and weediest, and despite the puff of smoke that pervades these ten minutes, it's the band's cleanest-sounding recording." – NPR
"Built, like many of the band's best tracks, around Cisneros' thunderous, distorted basslines and the bleary haze of Pike's Tony Iommi indebted guitar snarls, 'The Clarity' hearkens straight back to the drone-y, stone-y tunes that the band was working on when they were teenagers." – Spin
"'The Clarity' is a heavy journey through meaty riffs, mid-tempo drums and plenty of drug references. At 10 minutes in length, it's also a perfect song to turn on and zone out to." – Exclaim!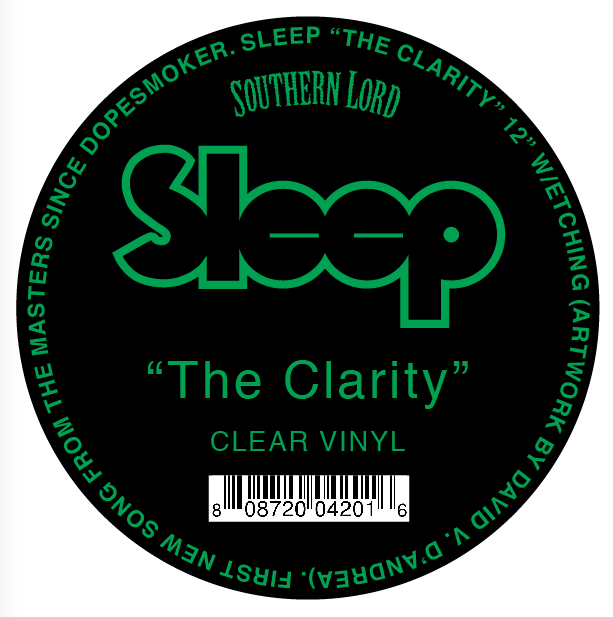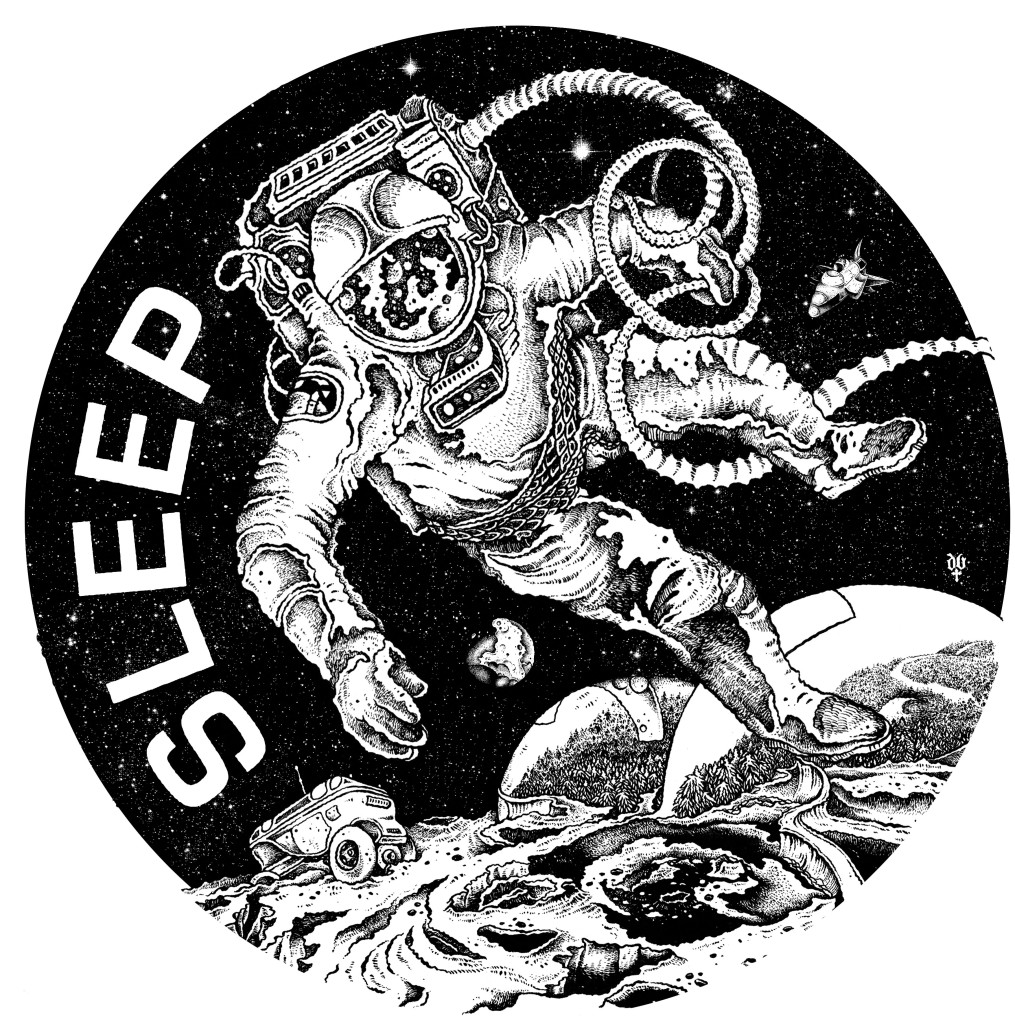 http://www.southernlord.com
http://www.facebook.com/SLadmin
http://www.twitter.com/twatterlord
http://www.weedian.com
http://www.facebook.com/officialsleep
http://www.twitter.com/sleep_official