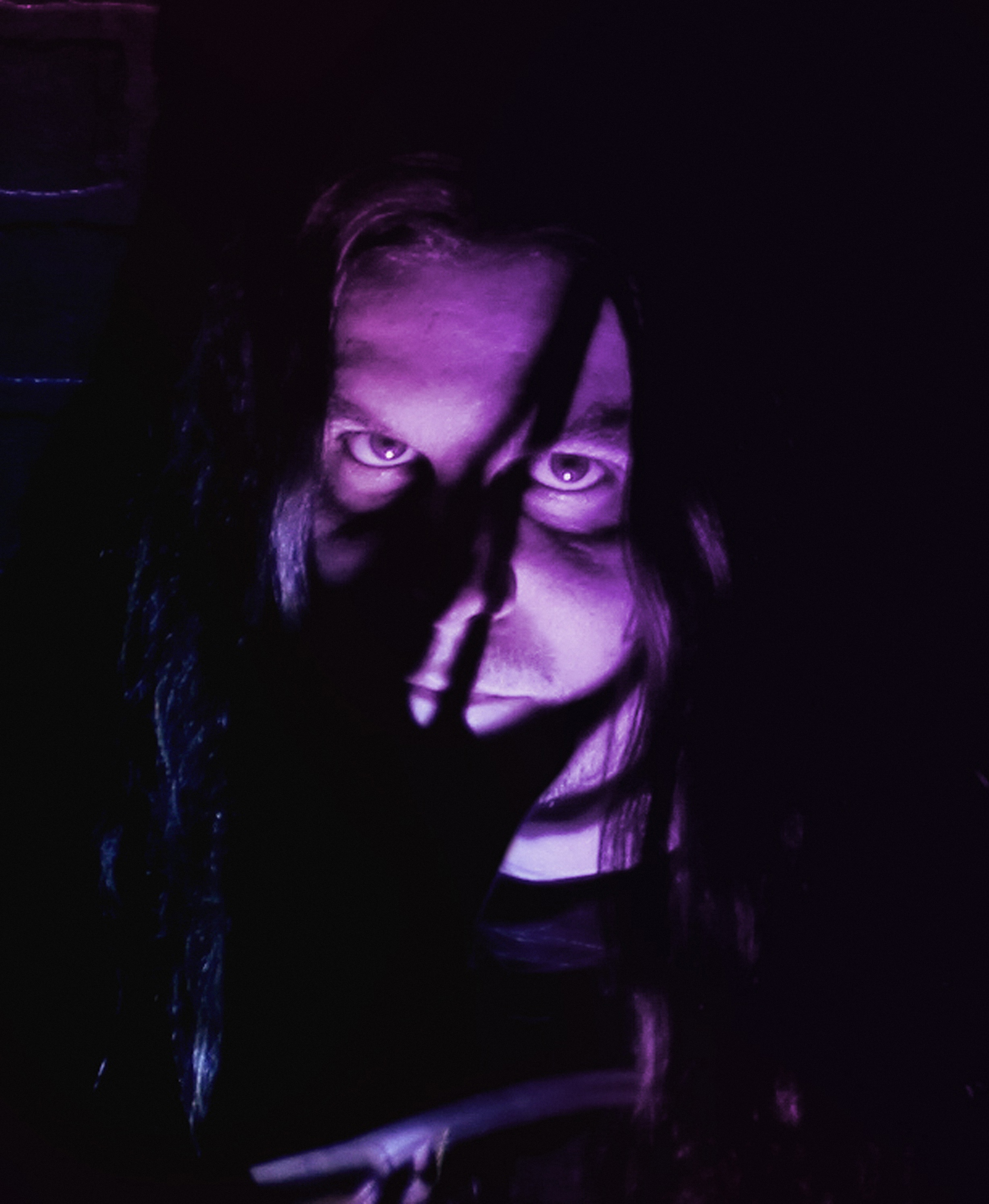 On the eve of its release through 20 Buck Spin, Frights – the new album by Acid Witch frontman SLASHER DAVE – is now streaming in its entirety. Appropriately themed and released for the Halloween season, SLASHER DAVE's Frights is as creepy as it is entertaining. These twelve nightmares of deranged horror-synth are sure to send chills down the spine on Halloween but will fulfill any horror fiends' lust for the strange and unusual year around.
On Frights, his fourth solo record, SLASHER DAVE introduces a heavier side to the instrumental synth album world. Terrifying industrial rhythms pulse through a stark electronic soundscape of analog synthesizers, pounding bass, distorted guitars, warped lo-fi horror samples and sedulous sound design. The entire album is written, recorded, mixed, and produced by SLASHER DAVE, and, as with his past solo releases, he handled all artwork and design as well.
Timed for release for All Hallow's Eve, stream SLASHER DAVE's Frights in its chilling entirety RIGHT HERE.
Frights will see release tomorrow, Friday, October 26th, through 20 Buck Spin, on LP, CD, and digital formats. The vinyl variants include an exclusive glow-in-the-dark vinyl version available only through 20 Buck Spin mailorder. Find preorders at the label webshop HERE and digital preorders via Bandcamp HERE and iTunes HERE.
Dread Central offers of Frights, "When it comes to setting the mood for a Halloween party, you can hang up all the fake cobwebs in the world, cover your dining table in spooky treats, dishes, and cutlery, and cover your lawn in tombstones until the cows come home. None of that matters if the right soundtrack isn't in effect! If you ain't got the tunes to back up your visuals, you're missing out on a core ingredient of what makes a Halloween party successful." Two Guys Metal Reviews writes, "The bizarre and spine-chilling magic of Slasher Dave's work here is a sound to behold. While it is a distinctly modern record, Slasher Dave does a great job of fusing eighties elements into the fray. Still, listeners can hear a wealthy set of influences coming in from all over helping to inform the freakish tension of the band… An excellent fusion of musical styles with dance elements crashing into outer sound, whilst exploring unorthodox sonic ideas and tone worlds, this is a huge step forward for Slasher Dave."
Indy Metal Vault's A- review praised, "Never is there a moment on Frights that lacks a feeling of terror soaking the atmosphere. Essentially, the whole thing feels like you're placed in an early '80s horror film, being chased by ghouls and spooks that will inevitably trap you behind their walls… For metal fans that aren't into synth but have thought about trying it out, there isn't a better gateway album than Frights. It's very heavy, it includes guitars, and it achieves the feel of being dropped in a terrifying situation very well." Sea Of Tranquility's 4/5 review delves, "The music here is a nice mix of analog synthesizers, bass, guitar, and sampled effects, including voices. The whole thing was composed and otherwise put together by Slasher Dave and he's done a nice job… Like any good haunted house, though, there are plenty of other rooms to explore here. Just remember to watch your step and to keep moving. You don't want to get lost here."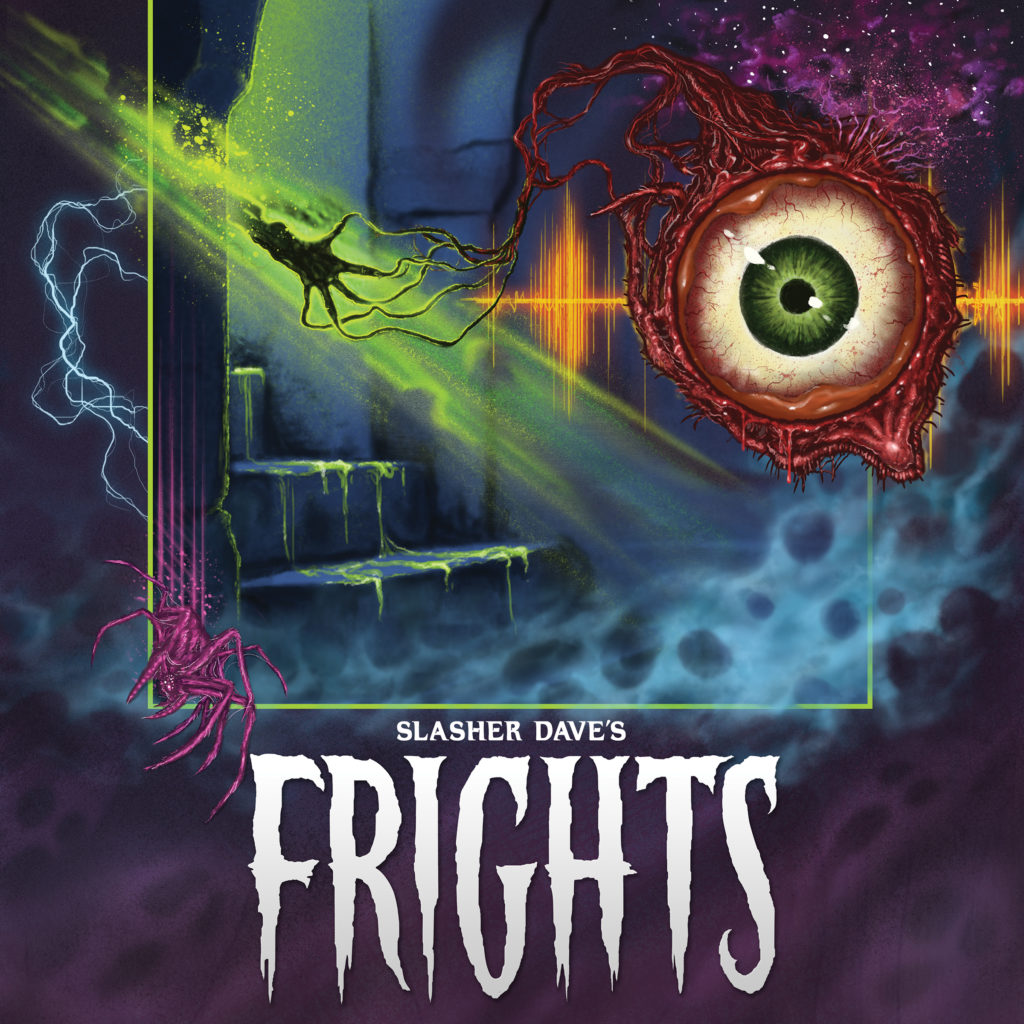 https://www.facebook.com/slasherdaveofficial
http://slasherdave.bandcamp.com
https://slasherdave.bigcartel.com
https://www.instagram.com/slasherdave
http://www.20buckspin.com
http://www.facebook.com/20buckspin
http://twitter.com/20buckspinlabel