Fresh off a short run of dates supporting Ghost B.C., Athens, Ohio-based blackened metal quintet, SKELETONWITCH, has announced a hometown release party for their forthcoming new full-length, Serpents Unleashed. The show will take place at The Union (18 W. Union St., Athens) on October 23rd, the eve of the kickoff to their extensive North American fall tour with The Black Dahlia Murder. Tickets for the event are just $10.
The Black Dahlia tour will be swiftly followed by another lap around America in early 2014 alongside Amon Amarth and Enslaved. Unfortunately for fans in Orlando however, where the tour stops on January 27th, SKELETONWITCH will not be allowed to perform at the local House of Blues, as the group has joined the likes of Exodus, Machine Head and others deemed "unfit to be associated with" Disney, on whose property the venue is located.
Although SKELETONWITCH might be unwelcomed at the Magic Kingdom, a California couple has asked the band to make their dreams come true. During SKELETONWITCH's performance in Fresno on November 15th, longtime fans Travis Bartlett and Lanae Forrest will get married on stage — making local venue Strummer's their own happiest place on Earth. Says groom-to-be Bartlett, "Lanae and I are taken aback and beyond elated that SKELETONWITCH are willing to be a part of the most important day of our lives. There really aren't words to show our appreciation for the band being with us as we begin our lives together."
Commemorating the group's 10-year anniversary, Serpents Unleashed — recorded earlier this year with Kurt Ballou (Converge, Isis, High on Fire), and featuring artwork by John Baizley (Baroness, Kylesa, Kvelertak) – will be unleashed in North America on October 29th, in Australia, Germany, Austria and Switzerland on October 25th and in the UK and the rest of Europe on October 28th. Serpents Unleashed is available for preorder at SKELETONWITCH.com in CD, LP, cassette, digital download and limited edition 7-inch collector's box formats. In addition, you can now pre-order the album digitally at iTunes and Bandcamp and receive an instant download of "I Am Of Death (Hell Has Arrived)."
See for yourself whether SKELETONWITCH are "unfit to be associated with" at one of their dates below.
SKELETONWITCH
10/14/2013 Bijou Theatre – Knoxville, TN w/ Ghost B.C.
10/23/2013 The Union – Athens, OH * Record Release Show
w/ The Black Dahlia Murder, Fallujah, Noisem
10/24/2013 Peabody's Concert Club – Cleveland, OH
10/25/2013 Chameleon Club – Lancaster, PA
10/26/2013 Knitting Factory – Brooklyn, NY
10/27/2013 The Met – Pawtucket, RI
10/28/2013 Higher Ground – Burlington, VT
10/29/2013 Le Cercle – Quebec City, QC
10/30/2013 La Tulipe – Montreal, QC
10/31/2013 Ritual – Ottawa, ON
11/01/2013 Rum Runners – London, ON
11/02/2013 Mod Club – Toronto, ON
11/04/2013 Crocks – Thunder Bay, ON
11/06/2013 West End Cultural Centre – Winnipeg, MB
11/07/2013 Louis' Pub – Saskatoon, SK
11/08/2013 Avenue Theatre – Edmonton, AB
11/09/2013 The Den – Calgary, AB
11/11/2013 The Biltmore Cabaret – Vancouver, BC
11/12/2013 The Center – Spokane, WA
11/13/2013 WOW Hall – Eugene, OR
11/14/2013 Whiskey Dick's Saloon – South Lake Tahoe, CA
11/15/2013 Strummer's – Fresno, CA
11/16/2013 Glasshouse – Pomona, CA
11/17/2013 The Rock – Tucson, AZ
11/18/2013 Tricky Falls – El Paso, TX *newly added
11/19/2013 Club Patron – Odessa, TX
w/ The Black Dahlia Murder, Fallujah, Wolvhammer
11/20/2013 Conservatory – Oklahoma City, OK
11/21/2013 Outland Ballroom – Springfield, MO
11/22/2013 Firebird – St. Louis, MO
11/23/2013 Blue Moose – Iowa City, IA
11/24/2013 The Castle Theatre – Bloomington, IL
11/25/2013 Mojoes of Joliet – Joliet, IL
11/26/2013 The Intersection – Grand Rapids, MI
11/27/2013 The Machine Shop – Flint, MI
w/ Amon Amarth, Enslaved
1/17/2014 House of Blues – Las Vegas, NV
1/18/2014 Club Red – Phoenix, AZ
1/20/2014 Backstage Live – San Antonio, TX
1/21/2014 House of Blues – Dallas, TX
1/22/2014 House of Blues – Houston, TX
1/24/2014 Center Stage – Atlanta, GA
1/25/2014 The Ritz – Tampa, FL
1/26/2014 Revolution – Ft. Lauderdale, FL
1/29/2014 The Fillmore – Charlotte, NC
1/30/2014 NorVA – Norfolk, VA
1/31/2014 The Fillmore – Silver Springs, MD
2/01/2014 House of Blues – Boston, MA
2/03/2014 TLA – Philadelphia, PA
2/04/2014 Irving Plaza – New York, NY
2/07/2014 House of Blues – Chicago, IL
2/08/2014 Mill City Nights – Minneapolis, MN
2/09/2014 Grenada Theatre – Lawrence, KS
2/11/2014 Summit Theatre – Denver, CO
2/12/2014 Murray Theater – Salt Lake City, UT
2/14/2014 The Regency – San Francisco, CA
2/15/2014 Wiltern – Los Angeles, CA
w/ Amon Amarth
2/16/2014 House of Blues – San Diego, CA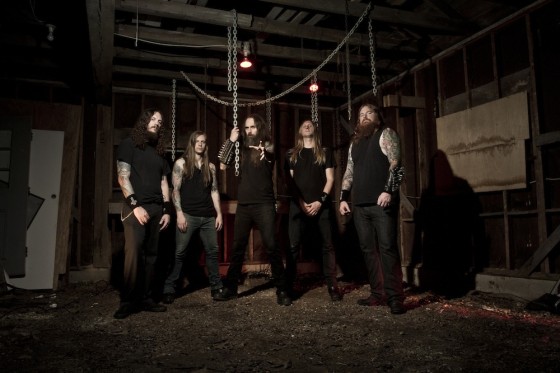 http://www.facebook.com/skeletonwitchmetal
http://www.skeletonwitch.com
http://www.prostheticrecords.com