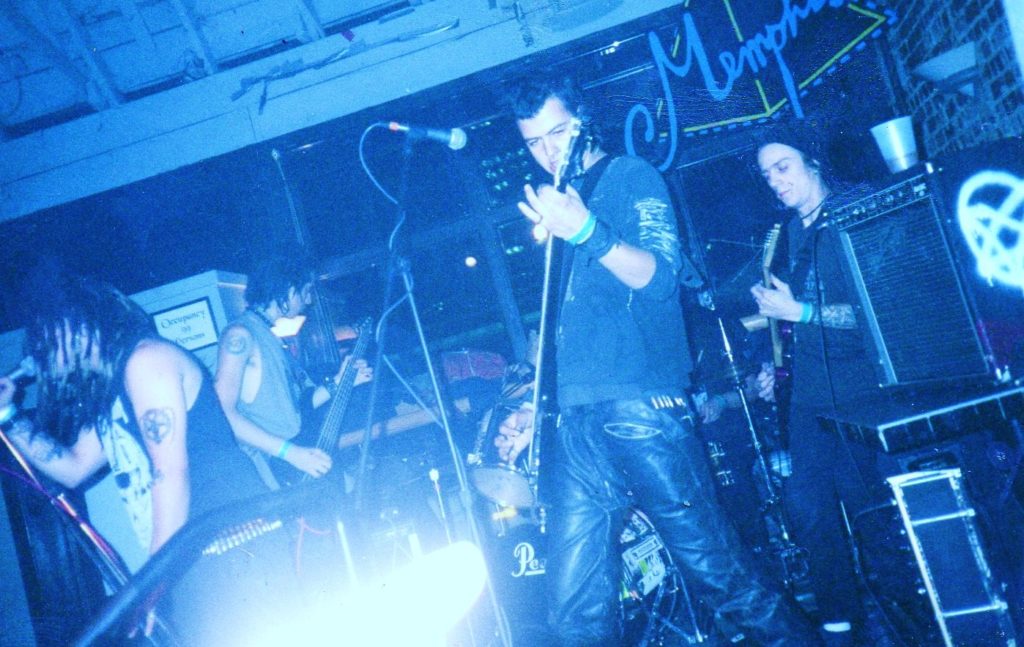 Carbonized Records will release the Flowers Of Flesh And Blood MLP from now-defunct cult crust practitioners, SKAVEN.
While their existence was short-lived, SKAVEN contributed to the growing legacy of crust/stenchcore, from the early days of Antisect, Amebix, Hellbastard, and Axegrinder, up until the present generation of new bands. Flowers Of Flesh And Blood was recorded by Noah Landis (Neurosis) at Polymorph Studios in Oakland, California in 1996, mastered by Greg Lee Processing at Fantasy Studios in Berkeley, California in 1996, and remastered by Brad Boatright at Audiosiege in Portland, Oregon in 2014.
Set for release on May 13th, the three-track EP serves to commemorate the twenty-fifth anniversary of these initial recordings. Flowers Of Flesh And Blood will be released digitally and as a limited-edition, three-song, single-sided 12″ with an etched B-side housed in a gatefold jacket featuring previously unreleased artwork by the band. All copies come with an 18″ x 24″ poster with download card and will be available on four color variants: Silver and Clear Merge with Black Splatter, Black and White Merge, Silver, and Classic Black.
Find preorders at the Carbonized Bandcamp page HERE and website HERE.
Flowers Of Flesh And Blood Track Listing:
1. Severed
2. Flowers Of Flesh And Blood
3. The Swar
SKAVEN rose from the ashes of Oakland punk/thrash outfit Black Maggot in 1995. Vocalist, Zebediah Gammack, and bassist, Mike Matusio (Medication Time), were all that remained after the band's demise. The two recruited Geoff Evans (Asunder, Lachrymose) on guitar, Ross Vogelsong (Medication Time) on drums, and finally Shane O'Gallagher (Lachrymose) on five-string bass.
Between 1995 and 1996, SKAVEN raised hell in and around the San Francisco Bay Area drinking, fighting, playing shows, recording, touring, and drinking. At the time, there were no other bands playing their brand of stenchy-crust, which often rendered them outsiders in the Bay Area punk community. Taking influence from Neurosis, Amebix, Axegrinder, and Nausea, SKAVEN was a direct kick in the teeth to the more popular pop-punk/ska music scene the Bay Area was so widely known for in the early-to-mid-'90s.
The band eventually teamed up with Maggot Mafia affiliates, Dystopia, to record a split 12" LP on Life Is Abuse. Their side of the split, aptly titled Blessed Are The Worms…For They Shall Inherit This Barren Dirt!, featured five tracks recorded by Noah Landis (Neurosis) at Polymorph Studios and would solidify the band's legacy in the emerging Oakland crust scene.
Both bands embarked on a full US tour in the Winter of 1995/1996 to promote the split, but delays at the pressing plant prevented them from having copies in time before they left. SKAVEN eventually returned to Polymorph Studios once more to record three more songs with Noah Landis. Two songs "Flowers Of Flesh And Blood" and "Severed", would appear on a self-titled EP (later titled, Flowers Of Flesh And Blood on their discography LP) released via Misanthropic Records, and one final song, "The Swarm," which would appear on a split 7" with Stormcrow released in 2008 on Pellicle Records. This last session was supposed to prepare the band for the recording of their future full-length, but SKAVEN disbanded in 1997. After the posthumous release of "The Swarm" on the Stormcrow split, the band went on to release a discography compilation LP in 2014 through Skuld Releases in Germany.
SKAVEN:
Zebediah Gammack – vocals
Mike Matusio – bass
Shane O'Gallagher – bass
Geoff Evans – guitar
Ross Vogelsong – drums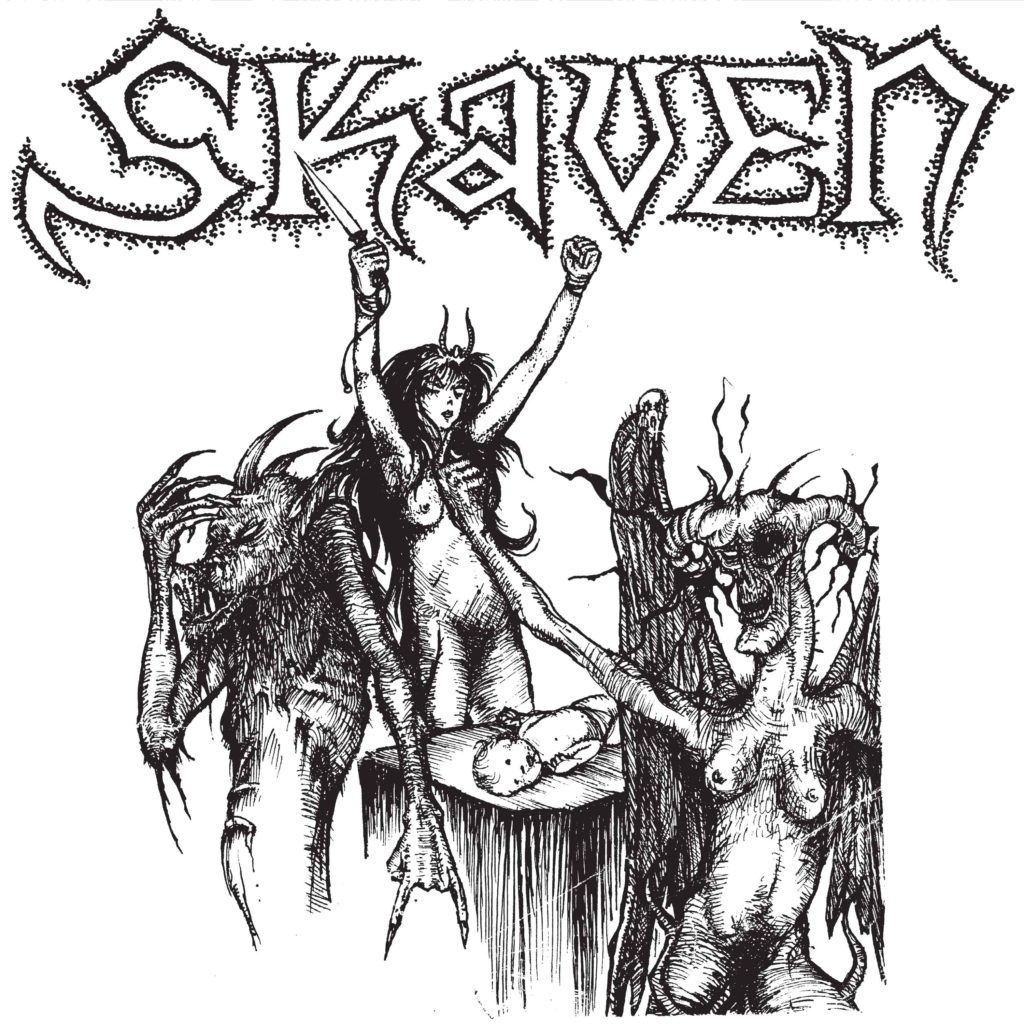 https://skavencrust.bandcamp.com/releases
http://www.carbonizedrecords.com
http://www.facebook.com/Carbonized-Records
http://www.twitter.com/Carbon_Forms
http://www.instagram.com/carbonizedrecords
http://www.carbonizedrecords.bandcamp.com