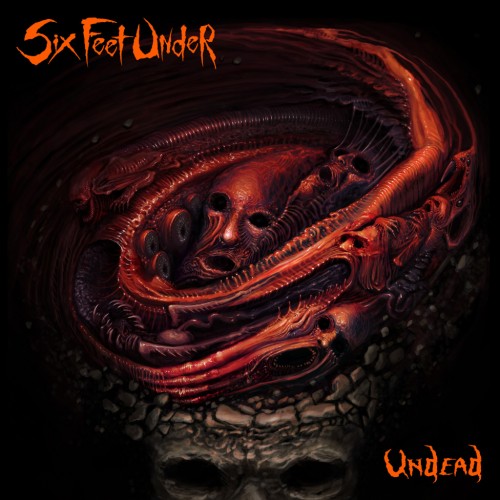 Today premier horror portal Bloody Disgusting hosts the latest "18 Days" lyric video from death metal merchants, SIX FEET UNDER. The apocalyptic hymn comes off the band's forthcoming new studio effort, Undead, set for North American release on May 22, 2012 through Metal Blade Records.
Notorious for his elegiac themes of murder, death and the supernatural, on Undead vocalist and lyrical mastermind Chris Barnes revisits topics that will be familiar to fans of the band, though as always he brings something new to the table, aware that their followers will not accept recycled ideas. Notes Barnes: "The hypocrisies of daily life, things that affect us that spawn aggression, loneliness, sadness, there's a lot of emotions going on across the record, and I guess that the dark horror that humans cause is my niche," However, while Barnes has a very clear vision for his craft, he is always excited by the interpretations of his songs by those who listen to them, feeding on the emotional investment they put in. "I love it when people tell me what they've got from the music and the lyrics. It's like being an artist, you put the painting up on the wall – you know what it is, but sometimes it's a little abstract and someone sees something else in it, and that's the biggest compliment to me. That I'm able to get inside someone's head and they actually give thought to something presented to them is inspiring to me too, and something I always want to be able to do with this band."
Peep the "18 Days" lyric video at THIS LOCATION.
Undead was produced by Mark Lewis (Deicide, Devildriver), mixed by Jason Suecof (Whitechapel, Job For A Cowboy), at Audio Hammer Studios in Sanford, Florida and features the updated lineup of Barnes alongside guitarist Rob Arnold (ex- Chimaira), longtime guitarist Steve Swanson (ex-Massacre), bassist Jeff Hughell (ex-Brain Drill, ex-Vile), and drummer Kevin Talley (Dying Fetus, Misery Index, Chimaira). Last week Metal Blade TV aired an exclusive interview with Barnes as conducted by Metal Blade CEO Brian Slagel. To check out the interview, as well as first single, "Formaldehyde," and limited pre-order options, point your browser HERE.
In conjunction with the release of Undead, SIX FEET UNDER will demolish the masses on a near three-week run of live rituals this June. The 18 Nights Of Blood Tour will begin in Atlanta, Georgia on June 8. Support will be provided by Dying Fetus and Revocation.
SIX FEET UNDER 18 Nights Of Blood Tour 2012
w/ Dying Fetus, Revocation
6/08/2012 The Masquerade – Atlanta, GA
6/09/2012 Empire – Springfield, VA
6/10/2012 Palladium – Worcester, MA
6/11/2012 Bowery Ballroom – New York, NY
6/12/2012 Alrosa Villa – Columbus, OH
6/13/2012 Reggie's – Chicago, IL
6/14/2012 Peabody's – Cleveland, OH
6/15/2012 Harpo's – Detroit, MI
6/16/2012 People's Court – Des Moines, IA*
6/18/2012 The Gothic Theater – Denver, CO*
6/20/2012 Studio Seven – Seattle, WA
6/21/2012 Hawthorne Theater – Portland, OR
6/23/2012 The Metro – Oakland, CA
6/24/2012 The Whisky – Los Angeles, CA
6/25/2012 Rocky Point Cantina – Tempe, AZ
6/26/2012 House Of Rock – El Paso, TX
6/27/2012 Scout Bar – Houston, TX
6/29/2012 Crowbar – Tampa, FL* [new venue]
* – No Dying Fetus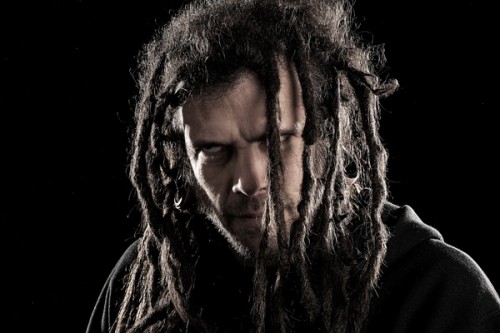 http://www.sfu420.com
http://www.facebook.com/sixfeetunder
http://twitter.com/sixfeetofficial
http://www.youtube.com/sixfeetunder
http://www.myspace.com/sixfeetunder
http://metalblade.com/sixfeetunder