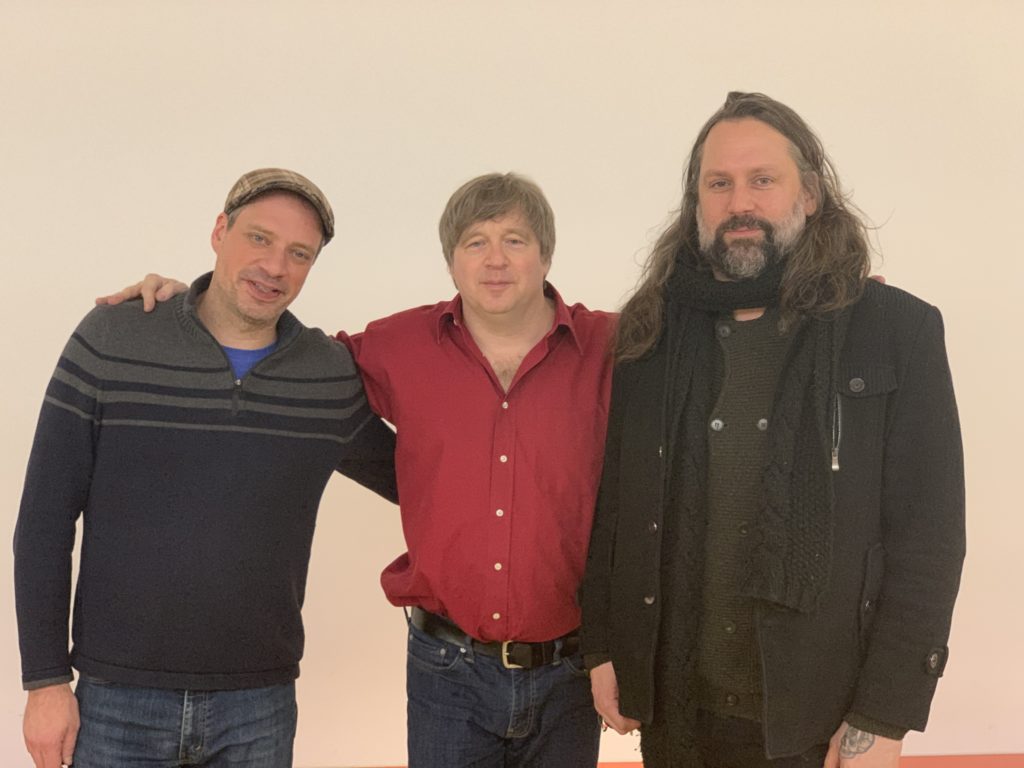 "The song falls somewhere between avant-garde jazz and Eno-esque ambience, and it's the kind of lingering slow-burner that really creeps up on you." — BrooklynVegan
Stream / Share "Atlantic" At THIS LOCATION
The idea of musicians wondering into a studio, plugging in, jamming and pressing "record" is something that is often romanticized in the music industry, yet hardly ever happens, well, at least not with any positive results. The band, SICK GAZELLE, is the outlier in this case, having done just that on their debut album, Odum.
SICK GAZELLE was formed by long friends and Chicago underground music regulars Eric Block (Veloce) and Bruce Lamont (Yakuza, Corrections House). Originally operating as a duo with Block on guitar and Lamont on saxophone and vocals, the duo operated on a purely improvised basis. After one jam session to see how their ideas came across when combined, shows where booked, and the running theme was to discuss what key to play in while having dinner before the set.
Steve Shelley (Sonic Youth) was roped into playing drums with SICK GAZELLE when he was in town laying some parts down at the infamous Semaphore Recording Studios, where Block was an engineer and manager. Over coffee one day, Shelley mentioned to Block he was finishing up early and thus had a free day. Block's quick response, "Any interest in coming into the B room and laying down some stuff with my band." Shelley agreed and so a couple days later, the three set up in a small room and Block threw up some mics to capture what happened. An hour-long improv session ensued, followed by lunch and coffee, and then another hour-long session, this one with a caveat of doing something softer.
The result was Odum, the band's debut LP; four tracks of improvised, haunting, experimental jazz. In advance of its release, BrooklynVegan is pleased to unveil first single, "Atlantic" noting of the track, "The song falls somewhere between avant-garde jazz and Eno-esque ambience, and it's the kind of lingering slow-burner that really creeps up on you."
Sample "Atlantic" at BrooklynVegan at THIS LOCATION.
Odum will be released via War Crime Recordings on May 3rd on all streaming platforms and limited edition black LP. Preorders are available now at THIS LOCATION.
Odum Track Listing:
1. Atlantic
2. Depot
3. Pacific
4. Laguna
Bruce Lamont is from Chicago, Illinois and plays in Yakuza, Bloodiest, Brain Tentacles, Led Zeppelin 2, and more.
Eric Block is a guitarist, recording engineer, and coffee lover, also from Chicago. His current creative projects include Veloce and SICK GAZELLE and has made many appearances with a slew of bands on stage and in the studio.
Steve Shelley started his career in Michigan, being one of the original members of the punk band, The Crucifucks, then later went on to noise pioneers, Sonic Youth and most recently has played with Sun Kil Moon.
SICK GAZELLE:
Bruce Lamont – saxophone, vocals
Eric Block – guitars
Steve Shelley – drums, percussion
http://warcrimerecordings.bigcartel.com
http://warcrimerecordings.bandcamp.com
http://www.facebook.com/WarCrimeRecordings