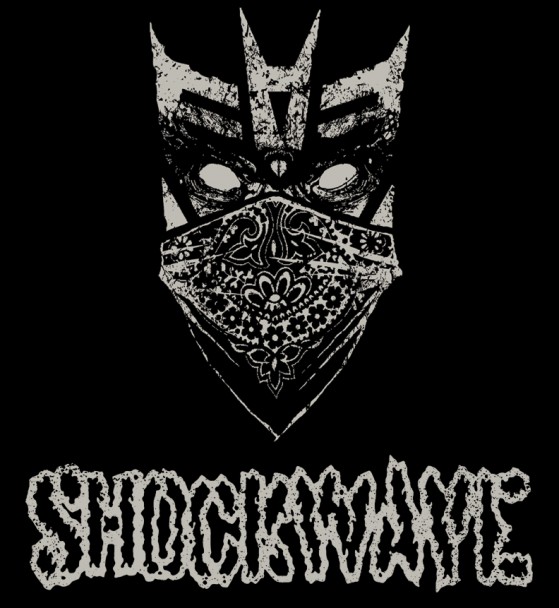 Organized Crime Records will be the ones to blame for bringing SHOCKWAVE out of reclusion, through the disbursing of a vinyl edition of their entire discography for Record Store Day, before returning back into the shadows maybe forever again.
In 1996, before the revivals and campy blockbusters, SHOCKWAVE created a phenomenon in a remote, frozen lake-effect wasteland. Little is known about the clandestine group, but their mission to pay homage to the glory days with blistering dive bombs and barking dual vocals was clear. And although the future for SHOCKWAVE and their movement is unclear, the legacy is unmistakable.
Organized Crime Records is pleased to announce the release of the complete SHOCKWAVE discography, The World Is Ours for Record Store Day, April 18th, 2015. Packaged as a double LP and flexi 7″/decoder set in gatefold jacket, The World Is Ours documents all forty hard-to-find cadences for the first time. Use the decoder flexi 7″ to unlock the secrets within the layout! Want it? Call your local record store to order it from Revelation Distribution for Record Store Day.
Be the first to see the full length release reveal RIGHT HERE.
Because knowing is half the battle.
http://www.organizedcrimerecords.com
http://www.facebook.com/organizedcrimerecs
http://blackrosedistrict.merchnow.com
http://crimescenemerch.com