Decibel Magazine is currently streaming "Erratic Smearing Vitals" from Detroit grind collective SHOCK NARCOTIC. The crushing hymn comes courtesy of the band's impending debut full-length, I Have Seen The Future And It Doesn't Work, slated to drop this August via Housecore Records.
Comments guitarist Jeff Tuttle of the record and latest track, "When I write, I tend to disregard genre and concern myself more with encapsulating a musical representation of an emotional cognition. As a whole, SHOCK NARCOTIC is an expression of existential dread and nihilistic thought, and this song is meant to reflect what giving in to hopelessness might sound like."
"This one is about having the worst psychedelic trip of your life," adds vocalist Shawn Knight, "the kind where your mind goes down a rabbit hole of ever-increasing hyper-awareness and you feel like you're in a never-ending nightmare. The kind of trip that has you absolutely convinced that you're dying, but in the most spectacular, incomprehensible way possible."
Stream "Erratic Smearing Vitals," exclusively at Decibel Magazine, at THIS LOCATION.
SHOCK NARCOTIC's I Have Seen The Future And It Doesn't Work will be released August 16th on CD, LP, cassette, and digital formats. For preorders and to stream first single, "Pray For Paralysis," visit the SHOCK NARCOTIC Bandcamp page at THIS LOCATION. For physical orders, visit the newly-launched Housecore Store HERE.
Forged in 2018, SHOCK NARCOTIC features former The Dillinger Escape Plan guitarist Jeff Tuttle, Child Bite vocalist Shawn Knight, current Shit Life/former The Black Dahlia Murder drummer Zach Gibson, and Battlecross bassist Don Slater, spewing forth a vicious synthesis of grind, metal, and hardcore. Mastered by Brad Boatright (Converge, Integrity, Obituary) with guest backing vocals by Full Of Hell's Dylan Walker, the fourteen tracks that make up I Have Seen The Future And It Doesn't Work are a whirlwind of dystopian dread and existential nihilism. Decibel Magazine lauds its, "quick bursts of frustration…," and, "effective combination of past and present into one bowl of bitterness."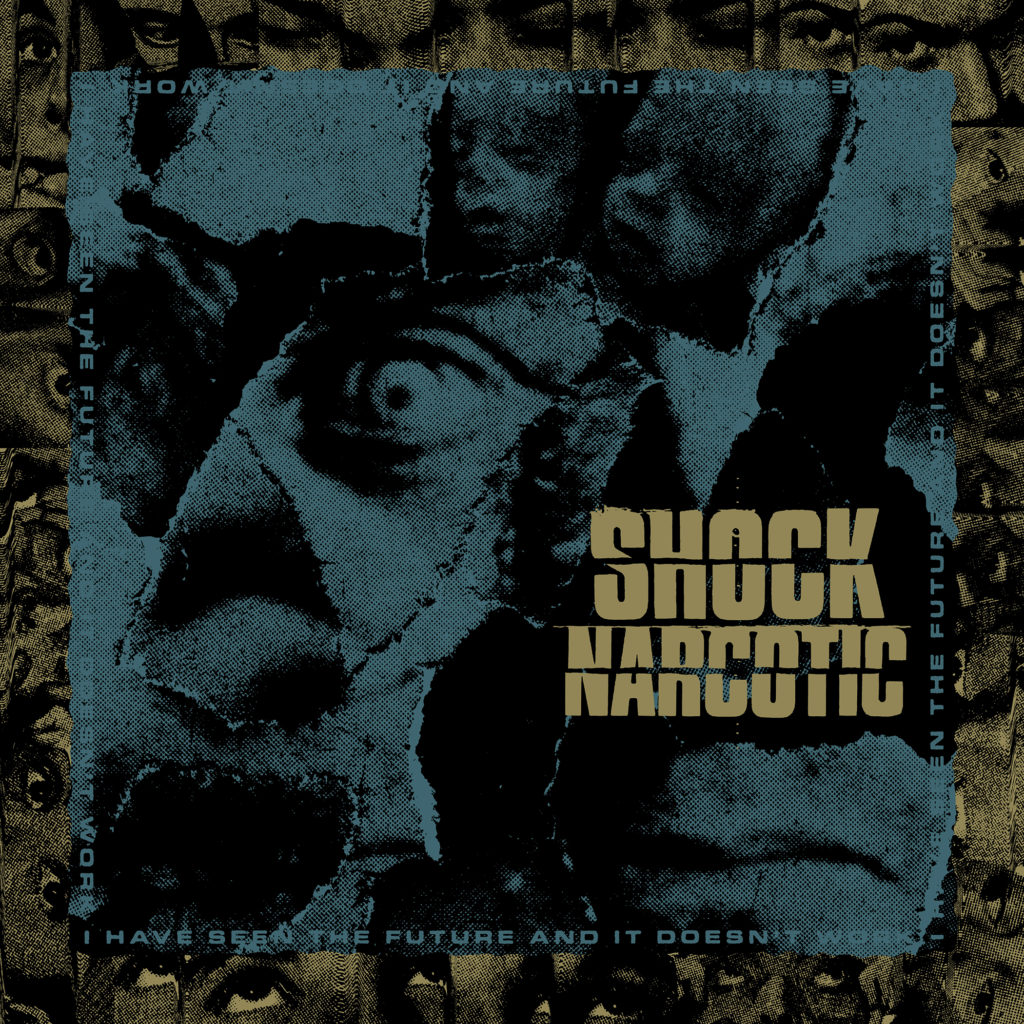 http://www.facebook.com/shocknarcotic
http://www.thehousecorerecords.com
http://thehousecorestore-com.3dcartstores.com
http://www.facebook.com/housecorerecords